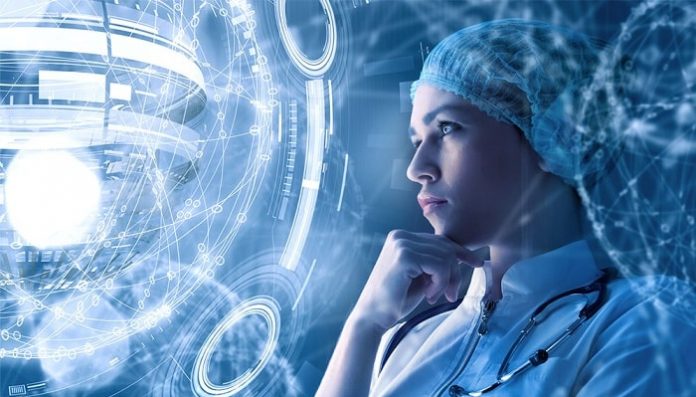 Following the latest product announcement of the AI Block Chain Device called Ramon Y Cajal or RYC, Key ASIC Berhad announced that it has spearheaded the formation of BRICS Artificial Intelligence Medicine Consortium (AI) in Shanghai, China. The BRICS countries consists of Brazil, Russia, India, China and South Africa. Key ASIC led the initiative and is a founding member of this consortium.

The signing ceremony was well represented and attended by high ranking officials from the BRICS countries including the Special Envoy of Deputy Prime Minister of Russia Dr. Vasilli Shpak, the Chairman of BRICS Bio-Medicine from Russia, Professor Shamil Akhmedov, Chairman of BRICS Bio-Medicine from India Professor Prakash Vincent, officers from Ministry of Health of China, Secretary General of Shanghai Skin Diseases Hospital and others Government officers and renowned scientists.
The purpose of the Consortium is to promote the development of AI in the medical research and the use of AI in the medical industry. The Consortium members unanimously endorses and adopts the use of RYC as the technology of Artificial Intelligence and Block Chain for the research and clinical study in various medical specialties and Shanghai Skin Diseases Hospital has already set up a RYC Block Chain and Artificial Intelligence Center for Medicine. The use of RYC will be promoted to the doctors and patients in these countries through the Consortium.
"Incorporating Artificial Intelligence technology into the conventional medicines is definitely the future of medicine, not just in the area of diagnosis, but also in the area of treatment. We are pleased to be part of this growing trend," said Prof. Akhmedov. "AI is powered not just by the software, more importantly the semiconductor and nanotechnology. We have already seen nanotechnology is used in some of the treatment of diseases and our research institute will collaborate with Key ASIC to further engage in the use of AI in medicines."
"Undoubtedly, AI and Block Chain technologies will revolutionize the medical industry. We see AI technology is being used in the diagnosis of the images and many of the routine procedures are done by robots. AI specialist is going to be a reality and we are actively engaged in the research and clinical trial of these projects," commented Prof. Prakash Vincent.
"We are pleased to be a founding member of the Consortium and that our technologies are going to be used not just in the hospitals but also leading research institutes and universities in the BRICS countries. We will continue to play active role in many of the leading-edge projects with the members of the Consortium and we expect more breakthroughs in the medicine based on AI," said Eg Kah Yee, Chairman of Key ASIC.
BRICS countries have a total population of about 40% the world population and earned their reputation as major economy due to their rapid economic growth over the last three decades.