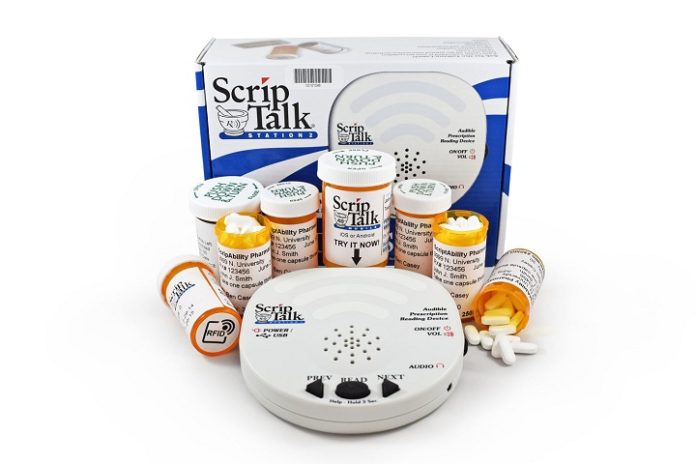 BestRx is proud to announce their Pharmacy Management Software is now integrated with ScriptAbility. ScriptAbility is part of En-Vision America, Inc., a company that provides high-tech products, including a variety of accessible pharmacy labels. By forming this partnership, BestRx and ScriptAbility are helping independent pharmacies better care for patients with visual and language barriers.
ScriptAbility proudly offers the most robust and cost-effective accessible label options in the market. This includes their ScripTalk RFID-enabled talking labels, ScriptView Large Print Labels, Dual-Language Labels, Braille Labels and Controlled Substance Safety Labels (CSSL). By offering these accessible labels, pharmacies ensure all their patients can easily access and understand the dispensing instructions and safety information for their medications.
Through the new integration, BestRx pharmacies can quickly produce these labels because ScriptAbility's easy-to-use application can be accessed directly from the pharmacy management software. Instead of having to enter the patient's information in the application, the patient and prescription details will auto populate with a few simple clicks.
"If patients don't understand their prescription labels, there's a risk of mistakes. These mistakes can lead to hospitalization or even death," says David Raistrick, president of En-Vision America. "Accessible prescription labels remove these risks and improve independence. We're pleased to team up with BestRx. They are a proactive company that sees how accessible labels can improve medication adherence, as well as the overall quality of care for pharmacy patients."
"BestRx continues to identify ways to help independent pharmacies provide better patient care, while minimizing the impact on their daily workflow," says Hemal Desai, President of BestRx. "This includes ensuring patients with impairments have access to information about their medications and treatment plan. Through our integration with ScriptAbility, BestRx pharmacies can quickly produce accessible prescription labels that will not only improve medication adherence, but the overall quality of care being provided as well.
About BestRx
Founded in 1985, BestRx is proud to still be a family business. From day one, BestRx has been committed to providing independent pharmacies the tools needed to effectively care for their communities, while become more efficient and profitable. BestRx prides itself on its intuitive, easy-to-use platform, robust integrations, and unparalleled customer service. BestRx is committed to ongoing innovation to provide comprehensive support for pharmacies, now and in the years ahead, ensuring they'll always be at the heart of growth. To learn more about BestRx, please visit: www.bestrx.com
About En-Vision America/ScriptAbility
Located in Palmetto, Florida, En-Vision America has been leveraging the latest technology to support individuals with visual impairments and language barriers for more than 25 years. This includes the development of a full suite of accessible prescription labels. Originally founded by Philip C. and David B. Raistrick in 1996, the cornerstone of the company is based upon one single premise — to provide customers with greater independence and access to information through technology. To learn more about ScriptAbility, please visit: www.scriptability.com/contact-us.