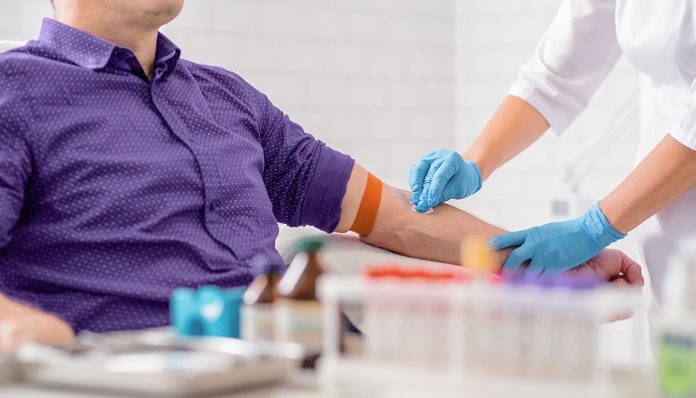 BioIVT, a leading provider of research models and services for drug and diagnostic development, announced the opening of its new blood donor center on the Tufts University campus in Medford, MA to support academic and pharmaceutical researchers involved in COVID-19, cell and gene therapy research.
"BioIVT wants to play a leading role in supporting COVID-19 research efforts and blood donations are a vital resource for the research and development of new therapies, vaccines, and diagnostics. We have many years' experience developing blood products, including blood-derived immune cells for cell and gene therapy research, and we want to make that expertise count," said BioIVT CEO Jeff Gatz. "Researchers recognize and appreciate BioIVT's rapid response and commitment to high quality, fresh blood products and this new donor center will allow us to offer those attributes and services to additional US clients."
BioIVT's new Boston blood donor center is its seventh. The company has similar facilities located in California, Tennessee and Pennsylvania to serve US clients and in London, UK for EU-based clients.
"While the initial focus at our Boston donor center will be on delivering fresh blood, leukopaks and buffy coats within hours of collection, we plan to add more capabilities and donors over time," said Jeff Widdoss, Vice President of Donor Center Operations at BioIVT.
Leukopaks, which contain concentrated white blood cells, are used to help identify promising new drug candidates, assess toxicity levels, and conduct stem cell and gene therapy research. They are particularly useful for researchers who need to obtain large numbers of leukocytes from a single donor.
BioIVT blood products can be supplied with specific clinical data, such as the donor age, ethnicity, gender, BMI and smoking status. Its leukopaks are also human leukocyte antigen (HLA), FC receptor and cytomegalovirus typed. HLA typing is used to match patients and donors for bone marrow or cord blood transplants. FC receptors play an important role in antibody-dependent immune responses.
About BioIVT
BioIVT, formerly BioreclamationIVT, is a leading global provider of research models and value-added research services for drug discovery and development. We specialize in control and disease-state biospecimens including human and animal tissues, cell products, blood, and other biofluids. Our unmatched portfolio of clinical specimens directly supports precision medicine research and the effort to improve patient outcomes by coupling comprehensive clinical data with donor samples. Our PHASEZERO® Research Services team works collaboratively with clients to provide target and biomarker validation, phenotypic assays to characterize novel therapeutics, clinical assay development and in vitro hepatic modeling solutions. And as the premier supplier of ADME-toxicology model systems, including hepatocytes and subcellular fractions, BioIVT enables scientists to better understand the pharmacokinetics and drug metabolism of newly-discovered compounds and their effects on disease processes. By combining our technical expertise, exceptional customer service, and unparalleled access to biological specimens, BioIVT serves the research community as a trusted partner in elevating science.