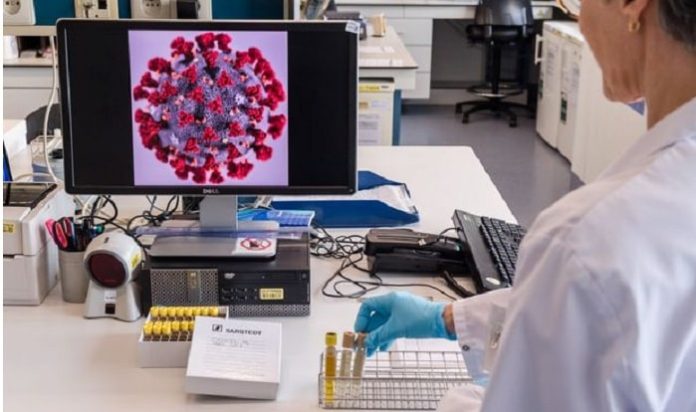 Groups across the Bio-IT World community are offering their services and tools for free to teams working on coronavirus diagnostics and treatments.
BioTeam, a high-performance consulting practice dedicated to delivering objective, technology agnostic solutions to life science researchers, announced today that it is offering up to 40 hours of services at no charge in the areas of scientific computing, cloud, IT, and strategic consulting services to any laboratory or data science group that is directly developing antiviral therapies or vaccines specifically targeting COVID-19.
"BioTeam is largely a science company," BioTeam CEO Ari Berman told Bio-IT World. "What we try to do is really empower science and get scientists clear of IT roadblocks so that they can make discoveries and move forward with their science with a great efficiency. The coronavirus pandemic is a new, novel, and very challenging problem given the speed with which it spread."
The company's offering came as BioTeam staff members—many Ph.D.-trained scientists in molecular biology, genetics, and microbiology—were looking for opportunities to help amid the current climate. Berman, for example, has a Ph.D. in molecular biology.
Labs are stretched thin racing to deliver results and finding cures, the company believes. BioTeam has many areas of expertise that could be helpful to organizations that are currently racing to find a solution to this problem.
"What we're really looking to do is work directly with people who are doing this research or the diagnostics development," Berman said. For example, BioTeam could help create temporary computational environments or help develop strategies and optimize data science pipelines.
"Our entire vision is to have a positive impact on science and human health, and what better opportunity for us to lend our expertise to the community than to try to help with the current issue going on," Berman said. ?
Any researchers struggling with issues related to strategic solutions development, high-speed data movement, HPC, data optimization, cloud computing, optimizing workflows and pipelines, data visualization, or complex data management with respect to COVID-19 research, please contact BioTeam for more information at coronavirus@bioteam.net.
Tools For Free
BioTeam isn't the only group who has recognized the need and stepped in to help. At the Broad Institute, the Terra team is working quickly to make data and tools for COVID-19 analysis available in Terra as quickly as possible. Earlier this week, Anton Kovalsky shared a landing page for COVID-19-related public workspaces as well as the educational materials to help you learn how to use them and a Broad blog post details the resources further.
NVIDIA announced yesterday that it will provide a free 90-day license to Parabricks to any researcher in the worldwide effort to fight the novel coronavirus. Based on GATK, Parabricks uses GPUs to accelerate by as much as 50x the analysis of sequence data.
"These are unprecedented times, and like everyone, NVIDIA is switching gears to focus on efforts to help understand and fight novel coronavirus." said Kimberly Powell, VP of Healthcare at NVIDIA, in an email to Bio-IT World. "Offering free and immediate access to Parabricks, a time machine for genomics analysis, was something we felt could make a direct impact to researchers working around the clock to understand the virus. Our goal now is to get the word out. "
In the blog announcing the free license, Powell note that the situation is evolving, and the license length could be extended. She also issued a challenge to others in the space to get involved as well.
"NVIDIA is inviting our family of partners to join us in matching this urgent effort to assist the research community," she wrote. "We're in discussions with cloud service providers and supercomputing centers to provide compute resources and access to Parabricks on their platforms."
Big Compute
In cooperation with Google Cloud and Microsoft Azure, Rescale yesterday announced a new program that immediately offers high performance computing resources (HPC) at no cost to teams working to develop test kits and vaccines for COVID-19.
Those working on coronavirus vaccines and testing who would benefit from HPC in the cloud at no cost should contact support@techagainstcovid.com. Researchers can rapidly run simulations in the cloud without setup time or IT teams using Rescale's turnkey platform combined with cloud computing resources from Google Cloud Platform and Microsoft Azure.
Sharing Service
To facilitate data sharing, Globus, a non-profit service of the University of Chicago that provides secure, reliable research data management tools, announced earlier this week that it is offering access to all Globus features to move and share data at no cost to every institution engaged in COVID-19 research.
Globus is generally offered as a "freemium" service, Vas Vasiliadis, Chief Customer Officer at Globus, told Bio-IT World. But the file sharing capability, in particular, is part of the paid model that will now be available for free to anyone working on?nCoV-2019 research.
"There's already a need for a lot of data sharing across institutions all around the world to try to get this thing under control and figure out drugs. We figured we'd make all those other features available to anyone who's engaged in related research at no cost," Vasiliadis said. "At minimum they can use that as a way to securely share data with their collaborators; they can use it as a way to put data on storage endpoints… It's an easy way to distribute data; it'll make reference data more widely accessible."
Updates and More
Veeva Systems is providing free licenses of Veeva CRM Engage to customers affected by coronavirus so field teams can compliantly meet with doctors virtually and deliver valuable information about new treatments so HCPs can deliver the best quality patient care. More than 100,000 reps across dozens of companies have started using the remote engagement technology since the program was announced with thousands more being added every day. For more information, email pr@veeva.com.
Elemental Machines is offering free remote 24/7 lab monitoring for companies that need to limit staff due to coronavirus distancing. Last week the company announced that it would donate two months of free lab monitoring to Massachusetts' healthcare community members, and the offer is available on the Elemental Machines website.