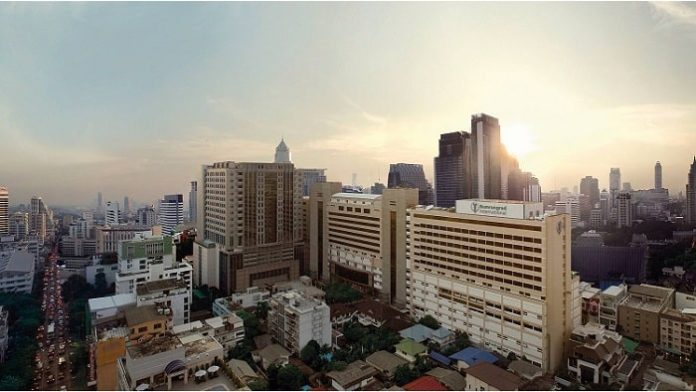 InterSystems, a creative data technology provider dedicated to helping customers solve the most critical scalability, interoperability, and speed problems, announced that Bumrungrad International Hospital has used InterSystems TrakCare® Lab Enterprise to create one of the first fully digital microbiology laboratories in the world.
The digitization of end-to-end process in microbiology follows Bumrungrad's go-live with the InterSystems TrakCare unified healthcare information system in October 2018 to support world-class care delivery throughout the hospital. The deployment included the digitization of Bumrungrad's core laboratory handling 60-70% of the hospital's five million annual tests on around one million samples.
The hospital microbiology lab has now also gone fully digital with TrakCare Lab Enterprise, the only business management system for clinical labs. Currently, very few microbiology labs have fully digitized their operations. This is partly because of the complexity of their workflows. It is also due to a lack of electronic medical record (EMR) systems that support either end-to-end lab processes or integrated workflows across the best-of-breed systems used in microbiology labs.
Unlike traditional lab data and analytical management solutions, TrakCare Lab Enterprise integrates patient data within the EMR for improved clinical support and patient-centered workflows, has built-in integration capabilities for interoperability with other systems, and captures comprehensive operational data for better lab decision making.
InterSystems partnered closely with Bumrungrad to understand its requirements and realize its vision. The complex nature of microbiology testing required extensive use of TrakCare Lab Enterprise's flexible configuration capabilities. With no product customization needed, however, the configuration will continue to work with future, enhanced versions of TrakCare.
As a core function, microbiology labs culture and identify microbes and test their susceptibility to antibiotics to establish the best treatments for patients. They follow an investigative process with each step dependent on the results of the previous step. Bumrungrad, for example, identifies up to three organisms per sample and tests multiple antibiotics against each.
To digitize this process, Bumrungrad created a decision tree to map its microbiology workflows and TrakCare Lab Enterprise was configured to support them. The product's interoperability capabilities were also used to integrate with the BD EpiCenter™ microbial identification and VITEK® antibiotic susceptibility systems via standard HL7 messaging. TrakCare Lab Enterprise now digitally manages the entire end-to-end testing process.
The benefits of this digital transformation include improved service delivery, increased patient safety, reduced turnaround times, and enabling the optimization of robotics and automation. For example:
Clinicians at Bumrungrad can place microbiology orders in TrakCare and receive results within a patient's EMR, improving turnaround times and ease of use.
Reports delivered in a structured data format – rather than a PDF scan – enable clinicians to analyze results in context and make full use of decision support systems.
Patient safety is protected by eliminating manual transcription errors and validating sample and cultured materials using system-generated barcodes. This ensures that the right test is performed on the right patient with the right result.
"Our clinicians are very happy with the digital transformation of microbiology," said Jeremy Ford, Laboratory Research and Technology Director for Bumrungrad. "The primary outcome is improved service delivery – making it easier for clinicians to deliver care, having confidence in the results with no transcription errors, and reporting results in a much more timely way."
"Longer term, the transformation will have a profound impact," said Ford. "It enables accurate, real-time reporting for infection control, for example, which is very important for both patient safety and government reporting. It can take hospitals weeks to compile infection control reports using spreadsheets. In TrakCare, with digitized processes and an integrated EMR, you can run an infection control report every day."
Bumrungrad will roll out further enhancements to TrakCare Lab Enterprise in its surgical pathology and referral laboratories later this year, with the blood bank following in early 2021, making all lab processes fully digital and paperless. "Each of the departments needs to be digital to allow high throughput robotics and automation," said Ford. "It is no good investing in complex robotics if you have paper flowing around and you cannot digitally optimize its use."
"We are excited to be working with Bumrungrad to fully support the digital transformation of their laboratories with TrakCare Lab Enterprise," said Martin Wilkinson, Product Director, Laboratories for InterSystems. "Clinical labs face growing demands for faster, more reliable, more accountable, and more comprehensive processing and reporting of results. Where they could once rely on manual methods, labs like Bumrungrad's are adopting automated methods of plating, identification, and susceptibility testing to meet those demands – and increasingly require digital technology platforms to drive that transformation."
About InterSystems
Established in 1978, InterSystems is the leading provider of data technology for extremely critical data in the healthcare, finance, and logistics sectors. Its cloud-first data platforms solve scalability, interoperability, and speed problems for large organizations around the globe. InterSystems also develops and supports unique managed services for hospital EMRs, unified care records for communities and nations, and laboratory information management systems. InterSystems is committed to excellence through its award-winning, 24×7 support for customers and partners in more than 80 countries. Privately held and headquartered in Cambridge, Massachusetts, InterSystems has 25 offices worldwide.