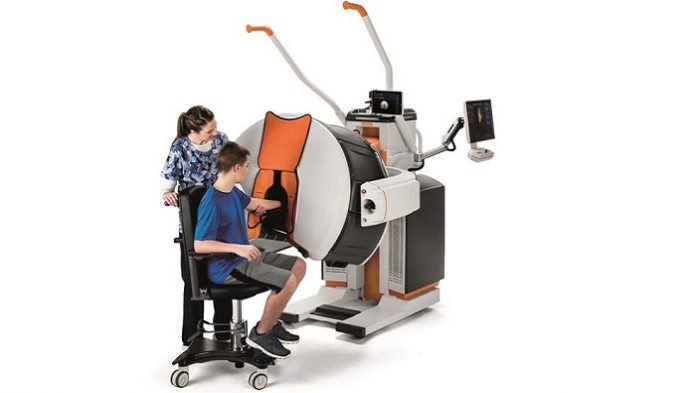 Carestream Health has received a Health Canada Class III License for its CARESTREAM OnSight 3D Extremity System (video). This license requires extensive documentation and is similar to the process for obtaining a 510(k) Clearance in the United States. The OnSight 3D Extremity System is now available in the United States, Canada, Europe, Asia and other countries.
CARESTREAM OnSight 3D Extremity SystemThe OnSight 3D Extremity System provides traditional or weight-bearing 3D images for upper and lower extremities. "Orthopaedic specialists around the world are adopting the OnSight 3D Extremity System because it offers high-quality, lower-dose 3D imaging and delivers greater convenience for physicians and their patients," said Helen Titus, Carestream's Worldwide Marketing Director for Ultrasound & CT.
The system is used by private orthopaedic practices, hospital radiology departments and emergency rooms as well as medical imaging centers. The compact extremity system can be installed in an exam room and plugs into a standard wall outlet.
Carestream's optional advanced metal artifact reduction software reduces the visual distortion caused by screws, implants, rods and other metal objects, which makes it easier for radiologists and orthopaedic surgeons to accurately diagnose a patient's condition and develop treatment plans. The software uses information from the original scan to eliminate the need for additional imaging studies, which reduces costs and lowers radiation exposure for patients.
The OnSight 3D Extremity System also assists surgeons in detecting occult and non-union bone fractures.
A patient places the injured extremity into a donut-shaped opening in the system. Since the patient's head and body are not confined, patients do not experience the claustrophobia that often occurs with traditional CT systems.