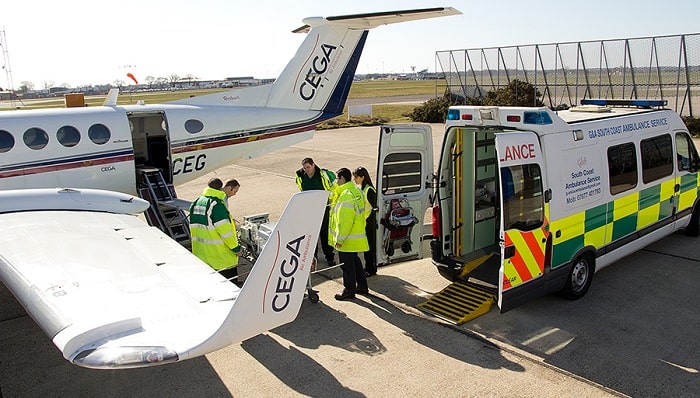 Assistance, claims and travel risk management provider CEGA, a Charles Taylor company, has added two new doctors to its in-house medical team; enhancing its global provision for travel and international health insurers.
Dr Fiona Gillespie and Dr Chris Busuttil, emergency medicine consultants at Royal Sussex County Hospital and Queen Alexandra Hospital Portsmouth respectively, are the latest recruits to join CEGA's in-house medics. They are complemented by the recent arrival of Dr Carlos Fuentes Nieto at CEGA's new Spanish office.
CEGA's substantial team of doctors and nurses provide medical assistance and repatriation services to thousands of individuals every year (many in remote and offshore destinations) on behalf of travel and international health insurers. They also work closely with in-house cost containment and claims teams to validate medical bills from overseas hospitals.
CEGA's Chief Medical Officer Dr Lynn Gordon comments, "Extending our multi-skilled medical team reinforces our ability to support a growing number of global clients and their customers with the excellent service they expect.
"We ensure that all our doctors have experience of emergency or remote medicine and that many currently work in an NHS environment – demonstrating our commitment to provide the very best care to those in need, wherever they are in the world."
About CEGA Group
CEGA, a Charles Taylor company, is a world-class provider of global medical assistance, repatriation, travel risk management and claims services. We manage over 45,000 cases per year and have more than 40 years' experience of supporting a blue-chip client base that includes many leading banks, insurance companies, charities, NGOs and other global brands.
CEGA Special Investigations was established in 2008 and is available as a stand-alone service, serving both CEGA's clients and external organisations. Its capabilities cover all areas of insurance fraud investigation, including household, personal accident, travel and private health claims. Desktop investigations, cognitive interviews and overseas inquiries on the ground (thanks to a network of global investigators) are among the many techniques employed by CEGA, both to detect fraud and to establish liability.
The unit makes a substantial contribution to the UK's insurance fraud savings and works closely with Charles Taylor General Adjusting Services. www.cegagroup.com
About Charles Taylor
Charles Taylor plc (www.ctplc.com) is a global provider of insurance-related technical services and solutions dedicated to enabling the global insurance market to do its business fundamentally better.
We have been providing insurance-related professional services and technological solutions since 1884. Today, we employ about 3,100 staff in around 120 locations spread across around 30 countries in Europe, the Americas, Asia Pacific, the Middle East and Africa.
We are distinctive in our market in that our professional services and technological solutions support every stage of the insurance lifecycle and every aspect of the insurance operating model. For the Property & Casualty (P&C) insurance market, we handle all major commercial lines, along with the more technical areas of personal lines; we do so similarly for the life and health insurance markets.
The clients we support range from insurers – including corporates, mutuals, captives, MGAs, Lloyd's syndicates and reinsurers – to brokers, distributors and corporate insureds.
Our market-leading breadth of services and solutions, world?class technical expertise, extensive global presence and 100% focus on insurance means we can manage and resolve virtually any insurance-related matter, wherever and whenever it occurs.