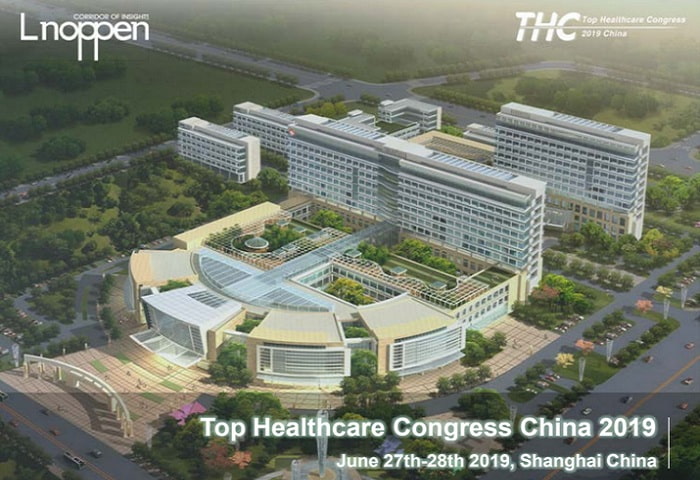 In recent years, with the improvement of China's national income, the rapid increase of the middle class and the increasing demand for overseas medical care, many overseas medical groups regard China as an important strategic area for future development.
At the same time, under the encouragement and promotion of China's policies. More and more foreign-funded hospitals are building highend medical institutions in China. The expansion of the high-end medical market has placed new demands on high-end medical services.
The "Top Healthcare Congress China 2019" will be held on June 27th and 28th, 2019 in Shanghai, China. It will gather relevant government officials, local health bureau, high-end medical groups, high-end general hospitals and clinics, high-end specialized hospital and clinics, high-end services departments from public hospitals, medical property developers, and outstanding solutions providers, etc. to discuss on intelligent means, latest technologies, and operational challenges to explore the present situation and future development of Chinese high-end healthcare market, so as to find the best partners.
Hot Topics
Latest Development Report of China High-end Healthcare Industry
Research on Application of Medical Certification in High-end Medical Treatment
How to Plan the Design of High-end Medical Facilities in China
Focusing on Green Hospital Construction, Creating Modern Healthcare Environment with High Standards
High-end Hospital Building Energy Conservation and Energy Efficiency Management
Discussion on Planning and Operation Management of Hospital Medical Equipment Configuration
On Clinical Spatial Planning of High-end Hospitals in China
Quality Logistics Management and Innovation Mode Sharing in High-end Hospitals
How to Implement Medical Resource Sharing Model Through "Medical Mall"
How Informatization Solution Boosts High-end Hospital Construction
Exclusive Formats
ORGANIZER- HOSTED ACTIVITIES: Receive invitations to special activities organized for our conference.
ONE-TO-ONE PRESCHEDULED BUSINESS MEETINGS: Promote and sell services and products directly to the true decision makers and power players who are searching for your industry solutions for their current and upcoming projects.
ORGANIZED DINNER: Be part of a uniquely designed dinner with top-level representatives from the industry.
LIMITED SPEAKING SLOTS: Demonstrate your expertise to your prospects via a tailored speech.
EXHIBITION BOOTHS: Showcase your product profile and stimulate interaction with delegates at your booth in the networking area.
SITE TOUR: Exclusive tours will be offered enabling you to maximize the value of your time at the summit.
About Noppen
Noppen Group is a leading international company facilitating business across Asia, Europe, Africa and Latin America. Driven by the desire for excellence and supported by an unparalleled understanding of the Asian, European, African and Latin American markets, Noppen Group has delivered exceptional events, assisted new market entries and established government relations since 1998. Our top-level business connections paired with our close relations to the many levels of government have given Noppen an edge on the marketplace our competitors just cannot match. With offices in China, Belgium, India, Philippines and Colombia; Noppen Group offers reputable, reliable services and a large range of deliverables to help your company successfully meet its goals.