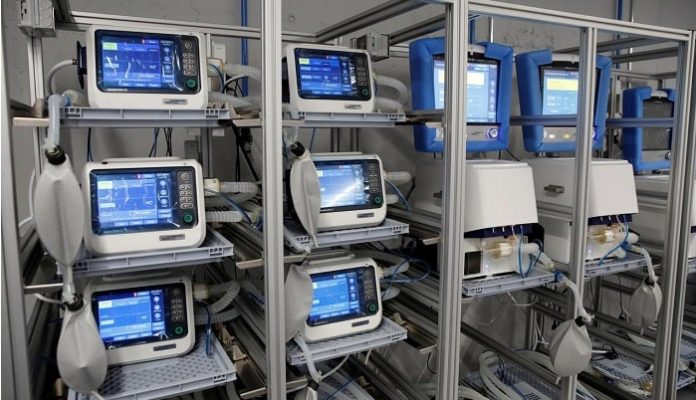 EMS provider Celestica has won a program to build 7,500 ventilators for StarFish Medical Inc., a Canadian medical device company, at Celestica's operation in Newmarket, Ontario.
Celestica will begin manufacturing of the ventilators in May and intends to deliver the finished products on behalf of StarFish Medical to Health Canada for distribution early in the fourth quarter of 2020.
"We are proud to partner with StarFish Medical in supplying the ventilators that healthcare professionals must have to treat COVID-19 patients who are in critical condition," says Kevin Walsh, Vice President, HealthTech, Celestica, in a press release. "It's a Canada-for-Canada alliance that will help to ensure our hospitals and healthcare workers have the equipment they need to save lives."
StarFish Medical selected Celestica based on its extensive experience that spans design, supply chain, ISO 13485 certified manufacturing and adheres to the highest quality and regulatory requirements.
"We're working on a very short timetable, and Celestica's expertise and capabilities across the entire product development cycle will ensure we can meet the deadline and deliver products of the highest quality," adds John Walmsley, EVP Strategic Relationships, StarFish Medical Inc.
StarFish leads the Canadian Emergency Ventilators project, part of the Canadian Government's plan to mobilise industry to fight COVID-19. That plan includes Innovation, Science and Economic Development Canada's (ISED) Next Generation Manufacturing Canada (NGen) initiative to build capacity through superclusters. The initiative aims to quickly bring to market more than 30,000 ventilators in Canada in response to the COVID-19 pandemic.