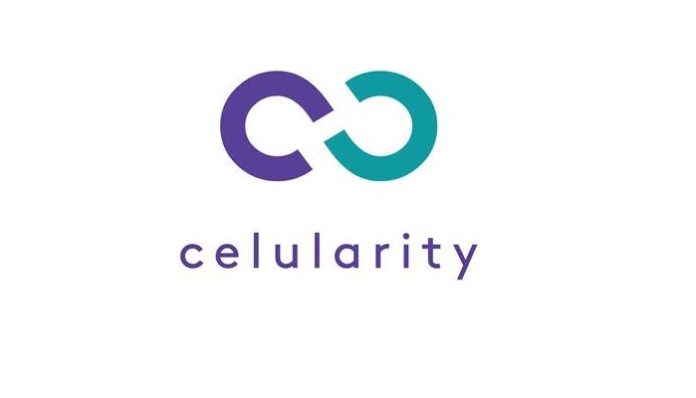 Celularity Inc. ("Celularity" or the "Company"), a biotechnology company developing placental-derived allogeneic cell therapies and biomaterial products, announced that, in response to its October 2022 Pre-Request for Designation (Pre-RFD) for its investigational Celularity Tendon Wrap (CTW), the U.S. Food and Drug Administration (FDA) has reviewed information provided by the Company and other relevant available information, and agreed with the Company's recommendation that its investigational CTW product be regulated as a device by the FDA Center for Devices and Radiologic Health (CDRH). The FDA feedback is preliminary and non-binding. Celularity intends to submit a 510(k) application for regulatory clearance to CDRH by the end of 2023.

Celularity's 510(k) submission to CDRH for CTW is intended to be for the management and protection of tendon injuries in which there has been no substantial loss of tendon tissue as a structural barrier for injured tendon tissue, and does not depend on chemical action to mediate this effect, to be classified as a surgical mesh.
"We are delighted to receive this feedback from the FDA on preliminary CTW product classification and CDRH jurisdiction," said Robert J. Hariri, M.D., Ph.D., Celularity's CEO, Chairman and Founder. "Our unique business model continues to generate innovative therapeutic products from the biomaterials and stem, progenitor and immune cells derived from the placenta. We have had a history of developing and commercializing products for degenerative diseases and see great potential to use this part of our business as a revenue engine to help support continue research and development as well as enhance the value proposition for our investors. We will work with the FDA to provide the appropriate pre-clinical data to support a 510(k) pre-market notification submission later this year, and expect to launch our product in 2024."
As part of its CTW Pre-RFD submission, Celularity also provided supporting data demonstrating that its proprietary processing steps are designed to remove from CTW all cells, cellular debris, residual nucleic acids, cytokines and chemokines, residual hormones, growth factors and other regulators of wound healing, scarring and fibrosis, and well as anti- and pro-inflammatory factors.
The global tendon repair market was valued at $2.1 billion in 2021 and is expected to exhibit a compound annual growth rate (CAGR) of 7.5 percent through 2030, according to a 2022 report by Grand View Research. In terms of regional breakdown, in 2021 North America accounted for the highest revenue share, $821.1 million or 45.2 percent.
About 510(k) Submission
A 510(k) submission refers to Section 510(k) of the Food, Drug and Cosmetic Act, which requires device manufacturers to notify FDA of their intent to market a medical device at least 90 days in advance. This is known as Pre-market Notification, also called PMN or 510(k). This allows FDA to determine whether the device is equivalent to a device already placed into one of the three classification categories. Thus, "new" devices (not in commercial distribution prior to May 28, 1976) that have not been classified can be properly identified.
Celularity's Advanced Biomaterial Products
Celularity markets a suite of commercial placenta-derived biomaterial products. Most recently, the Company announced an exclusive territory agreement with CH Trading Group, an international import, export, and trading company, to distribute Celularity's branded regenerative biomaterial products — which are Halal-Certified under globally recognized Circle H International Inc. standards — in more than 100 countries.
Celularity's advanced biomaterial products include:
Biovance®, a decellularized, dehydrated human amniotic membrane derived from the placenta of a healthy, full-term pregnancy. Biovance® is an intact, extracellular matrix structure that is indicated for use in the United States as a natural scaffold to support the body's wound healing process.
Biovance® 3L and Biovance® 3L Ocular, tri-layer human amniotic membrane products focused on the surgical and ocular markets and available in both sheet and disk form.
Interfyl®, a human connective tissue matrix derived from the placenta of a healthy, full-term pregnancy. It is indicated for use in the United States to replace or supplement damaged or inadequate integumental tissue resulting from wounds, trauma, or surgery.
CentaFlex®, a decellularized human placental matrix derived from the umbilical cord that is indicated for use in the United States as a surgical covering, wrap or barrier to protect and support the repair of damaged tissue.