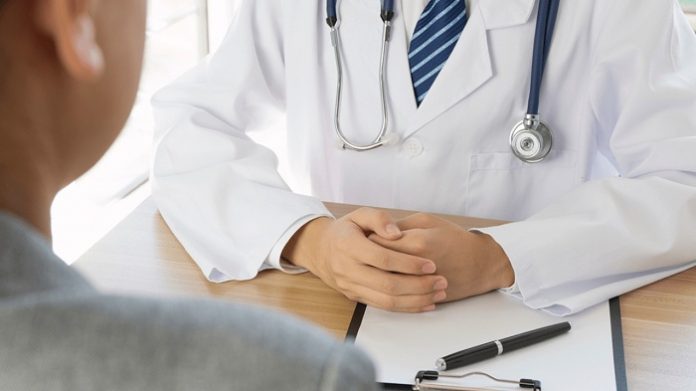 Noteworth, a virtual care delivery platform that uses remote patient monitoring, artificial intelligence and powerful data analysis tools to improve patient outcomes, announced its partnership with Cherokee Health Systems (CHS). CHS is a Federally Qualified Health Center (FQHC) based in Tennessee that serves 75,000 patients annually in its 23 facilities and will utilize Noteworth's digital health services to accelerate proactive interventions, boost clinical outcomes and patient satisfaction, and reduce care costs.
"Access to care for many patients of the U.S. population remains a challenge, especially in rural areas which makes the adoption of innovative digital health solutions so critical for FQHC's like Cherokee," said CHS' Chief Information Officer Andy Rhea. "We are thrilled to partner with Noteworth and implement their platform to help us continue on our value-based care journey to deliver the best care possible."
Cherokee Health Systems plans to deploy Noteworth's full suite of products to help it address disease, finesse its telehealth delivery, and expand its digital front door. Leaders expect significant return on investment from the affordable platform, including new reimbursement streams, expanded care access, patient engagement and brand differentiation.
Noteworth is the first end-to-end digital health platform serving the entire ambulatory care journey, known for improving patient outcomes and reducing costs. Unlike other incongruent solutions, Noteworth offers a turnkey approach to digital health including:
Telemedicine and care coordination, including pediatric and adult medicine programs.
Condition management, including diabetes and transitional care.
Remote patient monitoring, for rising-risk, high-risk, chronically ill and other patients.
Patient engagement, such as education and wellness programs.
Home health, including aging-in place, hospice, and home infusion solutions; and
Behavioral health programs, including solutions for ADHD, anxiety, and depression management.
Noteworth, which can be used as a standalone solution or integrated with an existing EMR, reduces the administrative burden on caregivers by streamlining their workflows. Noteworth's all-encompassing solution is designed to help providers in both fee-for-service and value-based care organizations simplify patient assessments, records, and other administrative tasks. This keeps clinicians centered on one platform and saves them time.
"Virtual care is the future of healthcare, and our delivery platform encompasses all the digital solutions health systems need to do their job effectively, one that focuses on patient care and scalability," said Raymie McFarland, Head of Sales, Noteworth. "Studies show that effective digital healthcare solutions help providers and patients save money. It also helps providers deliver their best possible care, which is critical as the industry transitions from volume to value."
"Although health systems are seeing more in-person visits, digital healthcare platforms remain essential because they expand access, improve outcomes and enhance the patient experience," said CHS' Chief Operating Officer Suzanne Bailey, M.D. "We welcome Noteworth's help in decreasing the administrative burden on our clinicians, enabling our providers to put 100 percent of their focus on patients."
As the largest health center in the state, implementing innovative ways to improve the care system and reach new patients remains an institutional priority at Cherokee Health Systems. The health center provides primary care, behavioral health services, pharmacy, and dental services to patients across 23 clinics. Through virtual care, patients, especially chronically ill populations, who cannot make it to the doctor's office are a just few clicks away from a visit, and nurses have more time to see admitted patients.
"At Cherokee, we aim to meet patients where they are. As virtual health gains momentum, it's becoming a core component in helping patients improve or maintain their well-being," said CHS' Chief Clinical Officer Parinda Khatri, M.D. "We strive to remain on the cutting-edge side of technology and adapt new ways to provide high-quality health services to patients across the state."
Noteworth's digital health solutions will also help CHS on cost savings up-front and in the long-run as the healthcare industry transitions from fee-for-service to value-based care models, opening CHS up to new reimbursement streams.
About Noteworth
Noteworth provides a comprehensive and scalable virtual care delivery platform that enables continuous, high-touch patient care and engagement across multiple specialties and chronic conditions. The platform combines patient engagement and behavioral interventions with built-in alerts to increase touchpoints and pass key information to clinical staff to facilitate proactive interventions, improve patient outcomes, and decrease care costs. Noteworth is a privately held company headquartered in Jersey City, New Jersey.
About Cherokee Health Systems
Since 1960, CHS has been committed to ensuring Tennesseans get access to effective, high-quality care. CHS is a Federally Qualified Health Center that serves 75,000 people annually. We offer a wide array of comprehensive health services, including primary care, behavioral health, dental, and pharmacy. All of our services are available to children, adults, and seniors on an ability to pay basis. CHS is a TennCare (Medicaid) and Medicare provider. In addition, CHS accepts commercial insurance for payment.