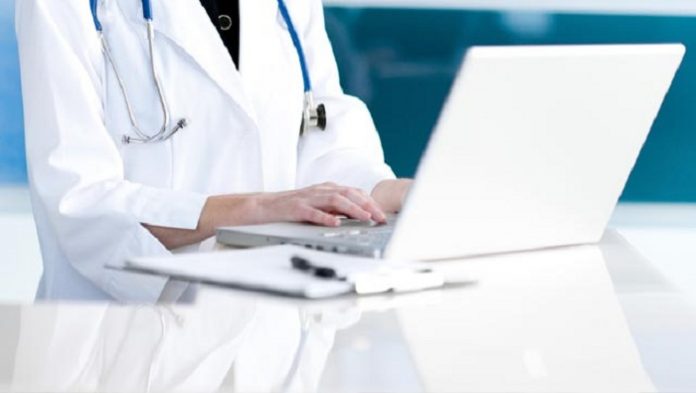 DXC Technology , the world's leading independent, end-to-end IT services company,  announced DXC Open Health Connect, a digital health platform that enables healthcare providers to give better quality of care and patient outcomes by enabling interoperability between disparate environments to provide data when and where it's needed across the healthcare system.

Rising costs, increased regulations and shifting consumer expectations are leading healthcare organizations to seek efficiencies through digital transformation. According to the IDC FutureScape: Worldwide Healthcare 2018 Predictions, "By 2019, more than 50 percent of life-science and healthcare companies will have dedicated resources to support accessing, sharing and analyzing real-world evidence for use across their organizations."1
A connected healthcare ecosystem — including integrated delivery networks, accurate patient data and increased access to information — is essential to lowering costs, improving care quality and boosting patient outcomes. DXC's agile, cloud-based DXC Open Health Connect enterprise platform delivers the necessary tools and blueprints to healthcare providers and payers to quickly and securely integrate and flow data across the healthcare network.
"As the healthcare industry moves away from a volume-based model in favor of outcomes-based programs, interoperability and data sharing — financial, clinical and operational — will be key to achieving enhanced patient care," said Andrea Fiumicelli, vice president and general manager, Healthcare and Life Sciences, DXC Technology.
"The future of connected healthcare will be about collaboration and care within and beyond the walls of a hospital or clinic. DXC Open Health Connect encapsulates the future of healthcare by delivering the speed, scale, flexibility and continuous innovation necessary for clients to turn their traditional healthcare systems into major digital-health enablers."
DXC co-created DXC Open Health Connect with a large academic and research hospital system in metropolitan New York. The solution went into production in 2017, enabling better access to all of the data and technology across the network to discover new insights that are helping to enhance patient engagement, improve operational efficiencies and boost flexibility. Ultimately, DXC Open Health Connect is enabling a shift in focus away from acute care only to concentrating more on promoting lifelong wellness.
Combining partner, product and composite application programming interfaces (APIs) with cloud services and common protocols, DXC Open Health Connect delivers faster time to value by automating deployment, personalizing the user experience and accelerating service development to seamlessly move information between disparate environments.
DXC Open Health Connect, available globally, is offered as either a technology platform or in three easy-to-consume modules:
The DXC Open Health Connect interoperability module helps integrate disparate data from across the healthcare ecosystem to support the creation of an integrated care record;
DXC Open Health Connect analytics provide evidence-based insights about populations and individual health to improve care; and
DXC Open Health Connect's API Director supports the ability to rapidly create new, information-rich applications while governing and controlling access to patient data. It provides enterprise security, metering, billing and policy enforcement.
The digital platform allows for the deployment of DXC Technology's mobile applications, such as PatientAide, NurseAideand ClinicalAide, which drive appropriate behavioral changes in the healthcare ecosystem and support changes in the patient journey.
The Aides are real examples of the rapid innovation that DXC Open Health Connect enables, delivering value within the aggressive cycle times of the business. Teaming with our extensive DXC Partner Network — including strategic partners Microsoft and ServiceNow, and other partners such as Validic, Arrow and Deontics — DXC Open Health Connect enables the evolution of digital healthcare.
Healthcare 3.0 is going digital, creating new collaboration models and supported by next-generation technologies to provide more value-based care. DXC Open Health Connect also enables population health management by generating an integrated care record, supporting risk-based analysis and stratification. Its interoperability extends the patient care network and improves access to contextualized information, which enables users to identify new cohorts of patients at risk of admission and helps reduce the cost of care by supporting pre-emptive interventions.
[1] IDC FutureScape: Worldwide Healthcare 2018 Predictions, Doc# US43259417, November 2017