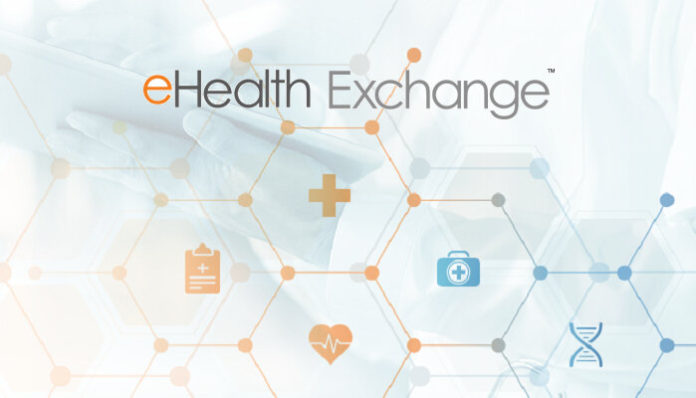 The eHealth Exchange, one of the largest health information networks connecting U.S. federal agencies and healthcare providers, recently reached a major milestone as the eHealth Exchange Hub platform began processing 1.35 billion inbound information requests per month. Teaming with InterSystems since 2019, Cognosante provides operational insight into the functioning of the eHealth Exchange Hub, as well as developing and maintaining the eHealth Exchange's Insight Dashboard.
Originally intended to support no more than one million transactions per day, but now processing about 33 million information requests daily, the eHealth Exchange Hub was built using a cloud-based infrastructure that could support the program's rapid, exponential growth.
"This milestone reflects a major advancement in interoperability. Not only does it underscore the value provided by scalable, cloud-based infrastructure, it also represents real healthcare information that is more quickly getting into the hands of the patients and providers who need it," says Erick Peters, Cognosante's Chief Technology Officer.
The eHealth Exchange network operates nationwide in 75 percent of all U.S. hospitals, connects to 61 regional or state health information exchanges (HIEs), and includes the largest public healthcare programs in the nation, including the VA health system. As such, the eHealth Exchange is helping providers across the country form a more complete picture of patient health based on longitudinal data.
"Americans are rightfully demanding a more efficient, streamlined healthcare experience, and health data sharing underpins the patient experience from faster check-in to more informed decision-making to the future of population health," said Jay Nakashima, Executive Director of eHealth Exchange. "We're thrilled to support this health data sharing at scale with 12 billion transactions annually and continue to expand until health data sharing is ubiquitous."
"The eHealth Exchange Hub increases efficiency in the transmittal of medical records and provides valuable insight into how the exchange of health information is functioning nationwide. When we empower adoption and transparent use for timely and secure data sharing, we ensure access to those who need data," says Yolanda Curtis, General Manager of Cognosante's Health and Interoperability business unit.
Cognosante's portfolio of interoperability programs includes Alabama OneHealth® Record, HealtHIE Nevada, the Pennsylvania Patient and Provider Network (P3N) and Reliance eHealth Collaborative. Cognosante was a founding member of the Da Vinci Project, as well as a founding partner of Collabrity Health, a membership-based consortium that brings economies of scale to small HIEs through the use of a flexible, shared infrastructure of roughly 330 participants.