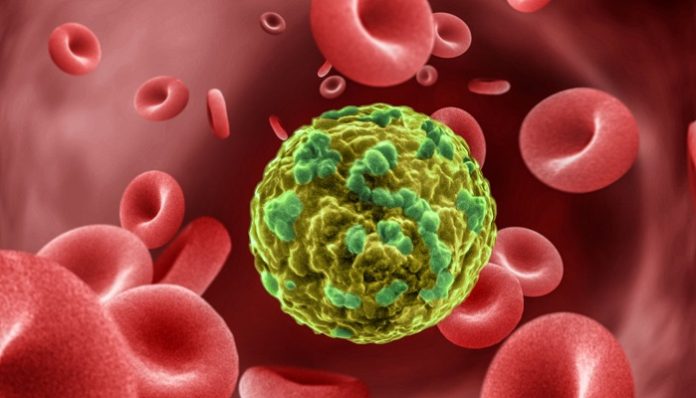 Foundation Medicine, Inc., a pioneer in molecular profiling for cancer, announced a global collaboration with Boehringer Ingelheim to develop the company's tissue-based comprehensive genomic profiling test, FoundationOne®CDx, as a companion diagnostic for Boehringer Ingelheim's investigational MDM2-p53 antagonist, BI 907828, in the United States, Japan and European Union.
BI 907828 is an investigational, oral, small molecule MDM2-p53 antagonist. It is currently being evaluated as monotherapy in Brightline-2 (NCT05512377), an ongoing Phase IIa/IIb, open-label, single-arm, multi-center trial for the treatment of patients with locally advanced or metastatic, MDM2 amplified, TP53 wild-type biliary tract cancer in patients who have progressed on standard of care therapy.
"Biliary tract cancers are rare and aggressive cancers and those impacted have limited treatment options along with poor prognosis," said Francesco di Marco, Senior Vice President, Head of Therapeutic Area Oncology, Boehringer Ingelheim. "At Boehringer Ingelheim, we take a diligent and broad approach in some of the most difficult, but potentially most impactful, areas of cancer. Foundation Medicine's deep understanding of cancer biology and regulatory process makes them an ideal partner for us as we further investigate the role of the MDM2-p53 pathway in cancer development. Our hope is that through this collaboration, we will be able to address the challenges these patients continue to face."
Comprehensive genomic profiling is emerging as an important tool in the treatment of biliary tract cancer given the rapidly evolving therapeutic landscape in this disease area.1 Foundation Medicine has the only FDA-approved portfolio of comprehensive genomic profiling tests, offering physicians both blood- and tissue-based testing options for detecting genomic alterations that help guide personalized treatment decisions.
"High quality, well-validated genomic testing is critical to identify biliary tract cancer patients with complex alterations like MDM2 amplifications," said Sanket Agrawal, Chief Biopharma Business Officer, Foundation Medicine. "We're proud to partner with Boehringer Ingelheim as they advance this investigational therapy and if approved, create access to it through companion diagnostic development."