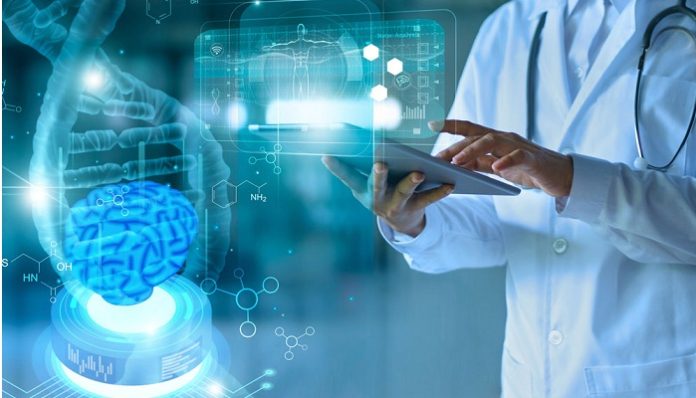 Nihon Kohden America, Inc., a U.S. market leader in precision medical products and services, is happy to introduce CoMET (Continuous Monitoring of Event Trajectories), a tool that can provide an early indication of future risk of catastrophic clinical events. Nihon Kohden acquired CoMET technology through its acquisition of AMP3D (Advanced Medical Predictive Devices, Diagnostics and Displays, Inc.) last year. CoMET can predict the potential for future risk of critical clinical events including, but not limited to, sepsis, hemorrhage, cardiogenic shock, respiratory failure, and emergent intubation.
CoMET's event trajectories provide clinicians with a visual tool for identifying potential patient deterioration, monitoring treatment efficacy, assessing patient acuity, and managing appropriate staffing ratios. Relative risk for critical events is determined by applying unit population-specific models. These models are developed through machine learning and make predictions using time series of patient lab values, vital signs, electronic health record data, and continuous waveforms.
"We understand the growing challenges in hospitals and are committed to providing innovative solutions to empower clinicians and support exceptional patient care. Developing CoMET directly supports proactive decision-making for our healthcare guardians and the sustainability of better outcomes." – Eiichi Tanaka, President & CEO for Nihon Kohden America, Inc.
CoMET assists real-time decisions for management and stabilization of patients by continuously monitoring data to detect subtle physiological changes. The Artificial Intelligence tool can also rank patients according to predicted risk of severe illness and display trajectories of deterioration and recovery.
CoMET was developed by clinicians, including the co-founder of the HeRO® score, with over 100 terabytes of monitoring and waveform data and nearly 100 peer-reviewed publications.
The functionality and integration capabilities of CoMET support Nihon Kohden's on-going mission to benefit all. Beyond the world's first pulse oximeter, Nihon Kohden leverages its 70-year heritage to set the bar high, with industry-changing innovation for experts by experts.