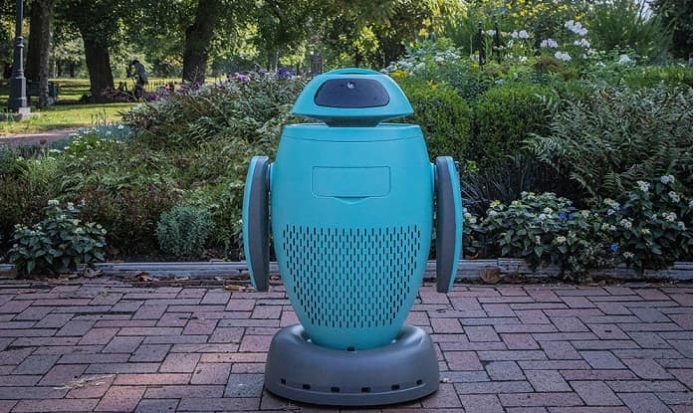 InXite 360, an innovative healthcare solutions company, in partnership with COVID-19 Global Supplies (C19GS), has announced the launch of a revolutionary smart response robot to combat the spread of COVID-19.
The robot, dubbed the iX360, is a fully autonomous, multifunctional robot that purifies air, eliminates germs and kills a host of bacteria and viruses, including COVID-19, MRSA, E. coli, influenza and more.
Industry-leading features
The iX360 creates a 99.9% sterile environment using a combination of filtered air, ultraviolet light and ozone properties that exceed cleaning and disinfection guidelines as set forth by the Centers for Disease Control (CDC). Other key components include:
Non-contact temperature screening
The robot quickly screens and detects individuals with elevated temperatures—even in a crowd. And, because it uses non-contact thermal image technology, the chance of cross- infection is eliminated.
Hand sanitization
With a wave in front of the robot's arm, the iX360 dispenses an exclusive antibacterial hand sanitizer that is perfect for use in high traffic areas.
Disinfection drawer and handheld UV lamp
The robot comes complete with a convenient UV drawer and handheld UV lamp where users may disinfect phones, tablets, keys and more at the touch of a button.
Self-charging
When the robot's battery begins to run low, it automatically returns to its station to recharge.
Easy-to-use app
With the iX360 mobile app, users can remotely control the robot, view usage information and analyze critical data.
"When it comes to making businesses, schools and our communities safe again, the iX360 is truly a game changer," said InXite Data and C19GS President and CEO James Paat. "We're talking significant pandemic control and disinfection efficiency while reducing the risk of exposure. And, because the robot is completely autonomous, it can work 'round the clock without human intervention—saving organizations thousands of payroll dollars annually.
"Although many businesses have already implemented a cleaning and disinfection regimen in response to the COVID-19 pandemic, the addition of the iX360 robot will give employees and customers that additional peace of mind that their facility is safe and in strict compliance," said Paat.
About InXite 360
InXite 360 is an innovative healthcare solutions company that offers a fully comprehensive suite of solutions, products and services to help businesses become COVID-Safe.
About COVID-19 Global Supplies
COVID-19 Global Supplies connects suppliers with purchasers of critically needed COVID-19 healthcare products through a global online marketplace. We serve nations, communities, hospitals, businesses, health systems and retailers to provide them with access to COVID-19 products such as masks, test kits, protective clothing, face shields, thermometers, gloves and more.