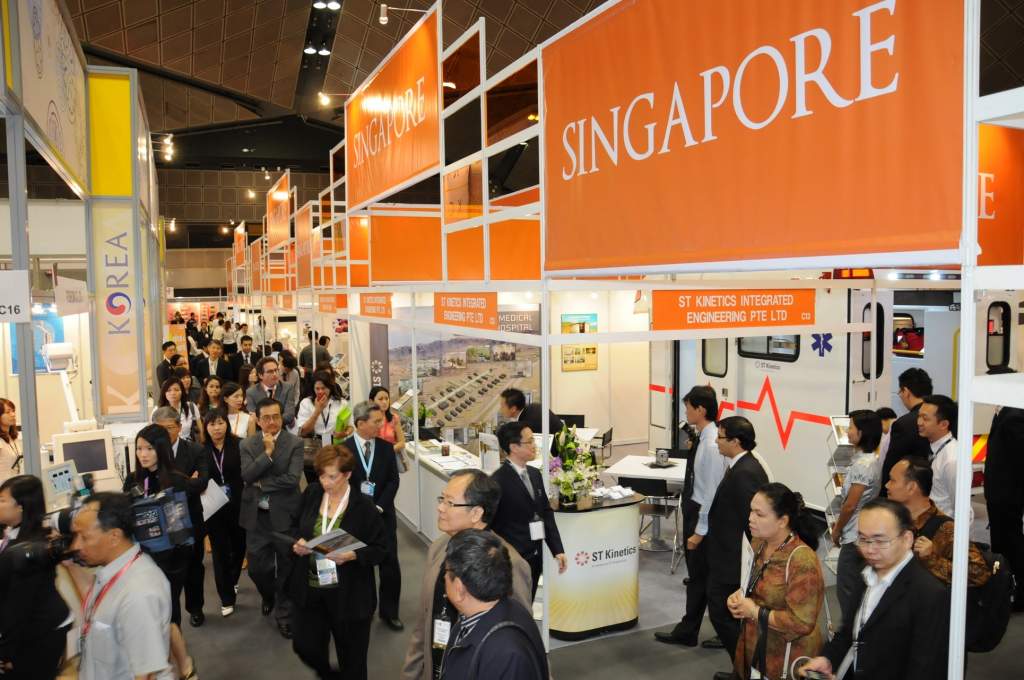 Hospital & Healthcare Management/ Hospital, Healthcare & Medical Events :- MEDICAL FAIR ASIA 2010 concluded on 17 September 2010 with overwhelming success.  The exhibition sets a new record in terms of the number of attendees and exhibiting companies.
MEDICAL FAIR ASIA 2010 sets new record
30% increase in the number of exhibiting companies

20% growth in attendees
Reflecting on its increasing importance as one of Asia's largest and most successful healthcare platforms for Asia, this highly significant medical and healthcare exhibition played host to 474 exhibiting companies from 31 countries of which 80% were from overseas.  The exhibition received staunch support from national pavilions and groups from Austria, Australia, China, France, Germany, India, Japan, Korea, Singapore, United Kingdom and Taiwan.  The strong international and regional presence of exhibitors has provided a valuable experience to 7,204 attendees hailing from 57 countries with significant numbers coming from Malaysia, Indonesia, Thailand and Vietnam.  In comparison to 2008, there was a 20% growth in attendees, 35% of the attendees were from overseas.  Visitors along with numerous delegations from Vietnam, Malaysia and Thailand were treated to an indispensable array of both medical and healthcare technology, solutions and services of utmost relevance to the needs of the region.
With an all-embracing list of product demonstrations, seminars and business matching, MEDICAL FAIR ASIA 2010 provided a comprehensive learning platform for participants to enrich themselves in various healthcare applications including areas such as sterilization technology, disinfection, global clinic management, pain management, as well as to be kept updated on medical device regulations.
Gernot Ringling, Managing Director of Messe Düsseldorf Asia commented, "We are pleased with the impressive results and are optimistic that MEDICAL FAIR ASIA will grow even larger in size and importance in Asia.  We are grateful for the stalwart support and excellent cooperation amongst all our partners, exhibiting companies and national pavilions and groups.  We will continue to work with the industry to make MEDICAL FAIR ASIA a simply must attend event in Asia."

Feedback from exhibitors at MEDICAL FAIR ASIA 2010

If you are serious about serving the healthcare sector in the ASEAN region, a presence at MEDICAL FAIR ASIA is indispensable according to Gerhard Meschke, Commercial Counsellor at the Austrian Embassy in Singapore. "MEDICAL FAIR ASIA offers an excellent window to the area because visitors hail not only from Singapore but also other ASEAN countries and even further afield from India. The show offers excellent exposure and that's why we have participated as a pavilion for many years," he added. "In Southeast Asia, MEDICAL FAIR ASIA sets the benchmark as the most relevant show, we are very happy with the attendance of opinion leaders in the industry, and given the economic upturn and Singapore's promotion of the healthcare sector, we are very very optimistic for this year as well."
Anh Byung-Chul, The Business Team / General Manager of Korea Medical Devices Industrial Coop. Association concurred that MEDICAL FAIR ASIA is an influential trade exhibition in Asia. "MEDICAL FAIR ASIA is an important platform for Korean companies to reach out to their customer base in Southeast Asia.  We have seen many visitors from Vietnam, Indonesia, Thailand and the Philippines.  Overall, we are satisfied with our participation and will be back in 2012."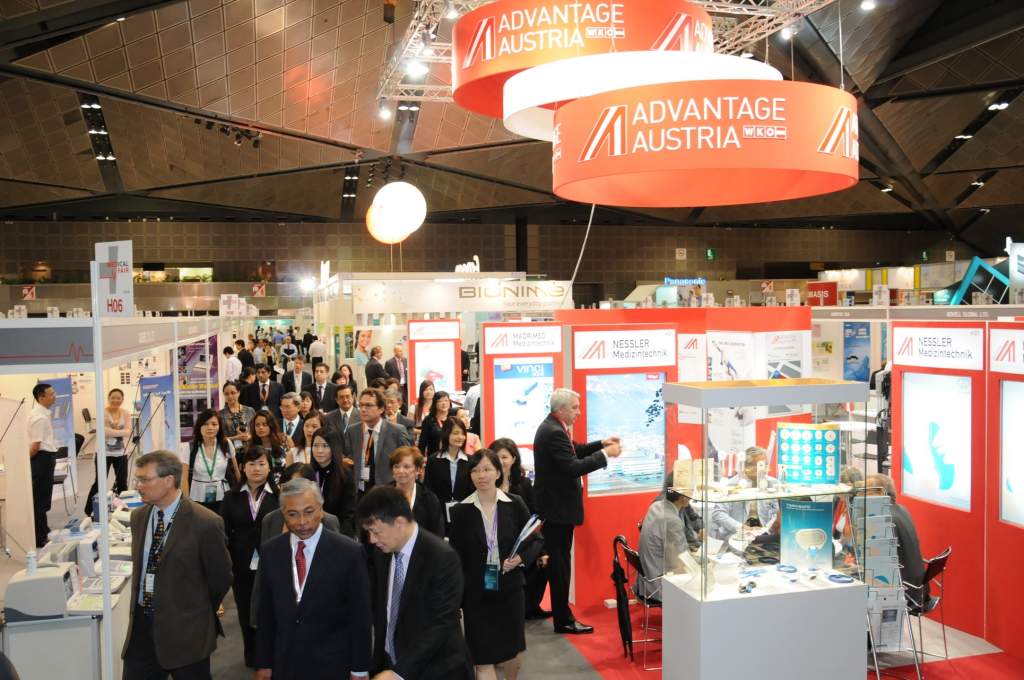 French exhibitors view MEDICAL FAIR ASIA as a prime launch pad for their products in the Asia Pacific market, commented Constance Laparra, Trade Shows Manager of the French Chamber of Commerce in Singapore. "For the French exhibitors, this show is considered one of the first steps for entering the Asia Pacific market. It is an important week in the calendar for them because MEDICAL FAIR ASIA is viewed as an increasingly significant event in the region." Being one of the biggest shows of its type in the Asia Pacific region, French exhibitors regard a presence as having high importance.  "At this year's exhibition, the French exhibitors were very happy with the quality of visitors," added Ms Laparra.  "Several serious prospects were received and at the same time exhibitors were able to find partners and distributors in this region."
At the Australian pavilion, Trade Commissioner Elodie Journet was pleased with the overall co-operation from the show management right down to the suppliers. "The exhibitors at the Australian Pavilion were pleased with their participation and many reported receiving good contacts and leads."  She added, "We are very happy with the quality and the decision making authority of the visitors and were able to network with visitors from Indonesia, Malaysia, Vietnam and Thailand.  MEDICAL FAIR ASIA will continue to be a convergence point for us to promote Australia's healthcare capabilities to Southeast Asia."
Over at the Japanese pavilion, Munenori Matsunaga, Deputy Director of Overseas Market Development of JETRO commented, "This is the first time that we had a pavilion at MEDICAL FAIR ASIA and we are very satisfied with our participation. Japanese devices have an advantage in that they are designed for Asians so we have a great opportunity in the market.  We have seen visitors from Malaysia, Indonesia, Vietnam and Brunei.  There was definitely a positive vibe on the show floor."
NEXT SHOW
The 9th edition of MEDICAL FAIR ASIA is scheduled to be held from 12 to 14 September 2012 at Suntec Singapore.  Prior to this, Messe Düsseldorf Asia will organize MEDICAL FAIR THAILAND 2011, the 5th International Exhibition on Hospital, Diagnostic, Pharmaceutical, Medical & Rehabilitation Equipment & Supplies, to be held from 14 to 16 September 2011 in Bangkok, Thailand.
For more information on both exhibitions, please contact:
Exhibition Information   
Press Information
Shirley Lim, General Manager
Michelle Leong, Project Manager
Messe Düsseldorf Asia Pte Ltd
3 HarbourFront Place,
#09-02 HarbourFrontTower Two
Singapore 099254
Tel:  (65) 6332 9620
Fax:  (65) 6337 4633 / 6332 9655