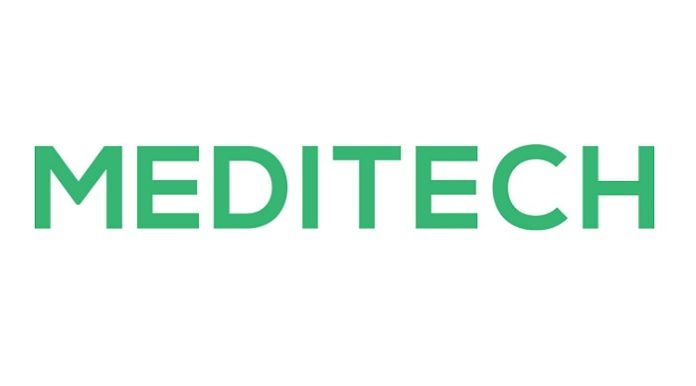 MEDITECH has announced the launch of Expanse Genomics, an EHR solution that the vendor said could improve precision medicine by helping users receive, store, and view complex genomic data.
Genomic testing has become an important tool to enhance clinical decision-making and ultimately precision medicine. However, health IT experts have found it challenging to integrate and interpret this data, mostly due to a lack of interoperability.
In order to integrate genomic information into an EHR system, health IT professionals must amplify patient autonomy, access genetic literacy, establish privacy and protection, transfer data, and assign a data set.
"Our Expanse Genomics solution provides health systems of all sizes the ability to tap into the power of precision medicine by integrating the process of collecting, storing, and centralizing the display of patient genetic information in the EHR, and providing guidance and clinical decision support," Hoda Sayed-Friel, executive vice president of MEDITECH said in a statement.
"Patients benefit from personalized treatment when their physicians are armed with genetic data about their ability to metabolize medications, their predisposition to disease, or characteristics of a tumor. That information, used in conjunction with guidance and clinical decision support, is what powers precision medicine," Sayed-Friel continued.
Utilizing one workflow, the solution aims to boost clinician efficiency and reduce cognitive load. The user can order tests, isolate genetic insights, and deliver clinical decision support (CDS), the vendor explained.
Typically, clinicians have to utilize separate PDF reports to gain access to test results. But the EHR solution integrates the patient data into the EHR alongside the original PDF.
In addition, the solution offers enhanced connectivity with reference laboratories to allow for communication of genetic data in ways that have not been previously envisioned in the marketplace, MEDITECH said.
All healthcare specialties, such as behavioral health, oncology, pediatrics, and pharmacogenomics, can integrate this solution. It also works in both acute and ambulatory settings, the vendor noted.
MEDITECH leveraged drug data from First Databank (FDB) to equip users with specific pharmacogenomic alerts.
"With MEDITECH's approach, hospitals will be able to more easily access and maintain this valuable, patient-specific data to help inform better decisions and enhance the safety and effectiveness of patient care," said FDB President Bob Katter.
The solution should also improve patient care because treatment plans will be more precise with individual needs and genetic makeup, the vendor said.
"We are thrilled to be one of the first to implement Expanse Genomics," William Dailey, CMIO of Golden Valley Memorial Hospital. "The solution is going to expand our possibilities for delivering precision medicine at our organization and enhance our connectivity with commercial labs. It's also going to elevate our ability to analyze and parse results into discrete, actionable data displayed directly in the patient charts."
MEDITECH was named 2021 Best in KLAS top performer in Acute Care EMR (Community Hospital), Home Health EHR (small 1-200 average daily census), and Patient Accounting & Patient Management (Community Hospital). The vendor was also narrowly beat out by Epic Systems for the Top Overall Software Suite.
"The (Expanse) platform is very slick and smooth," an anonymous MEDITECH customer said to KLAS. "I could be shuffling from the ambulatory setting to the acute setting to the ED setting very easily, provided I had user privileges in all of those settings. The transition is basically seamless from one setting to another. The chart organization is identical. No matter what setting I am in, I don't have to learn a completely different set of workflows. The workflows are very similar in all areas of the product."