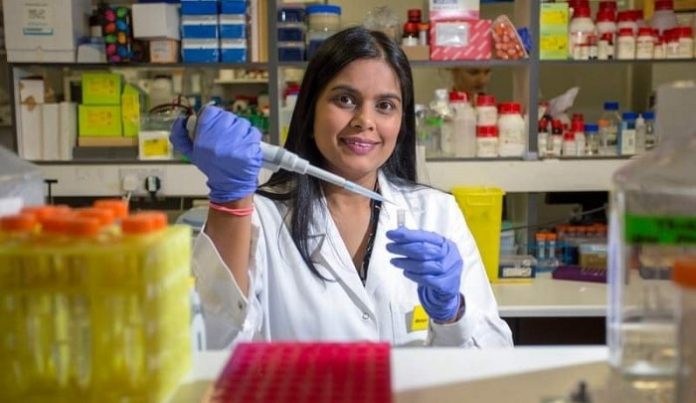 Renowned hospital Moorfields Private will be at Arab Health 2019 to showcase its range of world-leading eye treatments and diagnostics, which are provided at its London-based facilities, including in the Harley Street area.

Moorfields Private is part of the world-renowned Moorfields Eye Hospital NHS Foundation Trust, which has expanded its genetics services as part of its efforts to improve access to testing, counselling and clinical trials for UK and global patients and families with inherited eye disease.
The genetics service, which is the largest and most comprehensive in Europe, runs as a standalone service to encompass all patients with a possible genetic cause of their condition. It has access to the latest technology and world-leading consultants that specialise in inherited eye diseases.
Inherited eye disease is caused by a change in a person's genetic code. This may result in a genetic disorder passed on to a child by their parents. Genetic changes can cause rare disease and also common eye diseases such as age-related macular degeneration and glaucoma in combination with environmental factors.
Moorfields' genetics service provides testing and counselling for patients and families. It may be carried out to diagnose a particular eye disease, assess if someone is a carrier of a certain genetic mutation or to help work out the chances of a person developing a particular condition.
Dr Mariya Moosajee, a consultant ophthalmologist at Moorfields Private and a visiting consultant to Moorfields Eye Hospital Dubai and Abu Dhabi, explains that Moorfields are currently undergoing a revolution in genetic diagnosis.
She said: "For the first time, we are now able to perform a genetic test which allows us to read all three billion letters of our genetic code. This is helping us to diagnose rare blinding diseases and identify some of the associated clinical risk factors associated with them. We are excited to be at Arab Health to highlight the work we are doing around genetic technology in a bid to help families across the Middle East who may be affected by inherited eye disease."
In addition to its ground-breaking genetics services, Moorfields Private offers the most comprehensive range of eye care services to private patients in the UK and is renowned for treating the most complex cases in both adults and children. Their highly trained consultant eye surgeons also offer patients the latest vision correction procedures and cosmetic eye treatments.
Moorfields Private is proud to be part of the Harley Street Medical Area, an area famed for its medical excellence in treating complex and life-threatening conditions. The area, managed by long-term landlord The Howard de Walden Estate, brings together a community of world-renowned medical professionals.