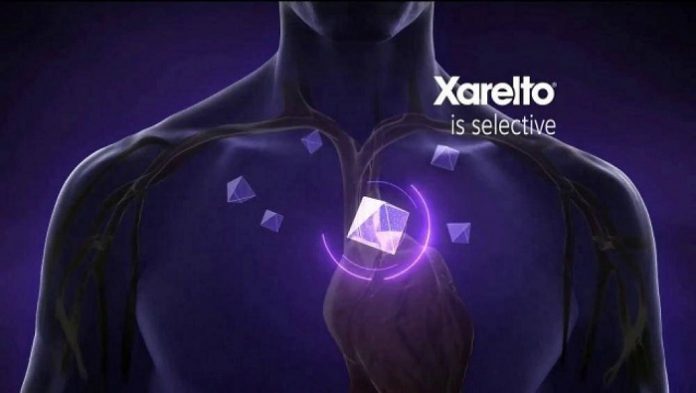 New studies and late-breaking analyses from the Janssen Pharmaceutical Companies of Johnson & Johnson are among the 11 company abstracts accepted for presentation at the American College of Cardiology's 67th Annual Scientific Session (ACC.18) taking place March 10-12, 2018, in Orlando, FL.
Late-breaking data include results from the CANVAS program for INVOKANA® (canagliflozin) in type 2 diabetes (T2D), an analysis from COMPASS for XARELTO®(rivaroxaban) in peripheral artery disease (PAD), and one-year results from the mHealth Screening To Prevent Strokes (mSToPS) study, examining the use of wearable electrocardiogram (ECG) sensor technology in detecting atrial fibrillation (AFib).
"We look forward to presenting a strong line-up of potentially practice-changing, clinical and real-world data," said JoAnne Foody, MD, FACC, FAHA, Cardiovascular Therapeutic Area Head, Janssen Pharmaceuticals, Inc. "Our research at this year's ACC underscores our commitment to making a difference in the lives of millions of people impacted by cardiovascular and metabolic conditions."
New analyses from the landmark CANVAS Program, assessing the effect of INVOKANA® on the risk of cardiovascular death or hospitalized heart failure in patients with T2D with and without a history of heart failure, will be featured at ACC.18 as part of the Interventional Clinical Research II late-breaking program.
The data from the integrated analysis of the CANVAS and CANVAS-R trials were presented last year in a special symposium at the 2017 American Diabetes Association Scientific Sessions, and simultaneously published in The New England Journal of Medicine. Diabetes is a major risk factor for cardiovascular disease; according to the American Heart Association, adults with diabetes are two to four times more likely to die from heart disease than adults without diabetes.
A sub-analysis of the landmark COMPASS analysis, published in The New England Journal of Medicine and presented at the 2017 ESC Congress, will provide late-breaking data on the use of XARELTO® in the reduction of major adverse limb events in patients with PAD. PAD affects one in every 20 Americans over the age of 50 and occurs when fatty deposits build up in arteries in the legs and feet, restricting circulation and increasing the risk for heart attack, stroke and amputation.
Also being presented at ACC.18 are results from mSToPS, an innovative home-based clinical study evaluating the use of wearable continuous ECG sensor technology in identifying people with undiagnosed AFib. It is a novel collaboration between the Scripps Translational Science Institute (STSI), Aetna and Janssen.
AFib is the most common sustained arrhythmia in the adult U.S. population and is associated with an increased risk for stroke. In fact, one in three people with AFib will experience a stroke during their lifetime and one in four experience heart failure. When AFib is diagnosed, appropriate anticoagulant treatments can be initiated to reduce the risk of stroke; however, because many people are asymptomatic or have atypical symptoms, up to 30 percent of all AFib cases go undiagnosed.