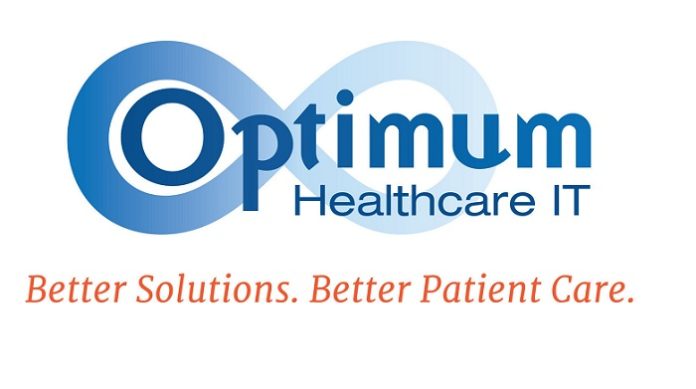 Optimum Healthcare IT, a Best in KLAS healthcare staffing and consulting services firm, announced that the firm had been awarded the implementation of the Epic electronic health record (EHR) system at OU Medicine Inc. (OUMI) and OU Health Sciences Center (OUHSC), the flagship academic health system of Oklahoma. OUMI & OUHSC will deploy the full suite of Epic across its entire enterprise, facilitating communication and the exchange of patient records across its three hospitals, physician groups, and medical school. Optimum has the experience of EHR planning and implementation with over 100 partners, and brings this experience and our diverse team to all our clients– helping to apply lessons learned and avoid common pitfalls of such a significant initiative.
Optimum was selected to be the implementation partner after a competitive request for proposal (RFP) process and a long history of successful projects similar in scope. The EHR implementation will transition OUMI & OUHSC from multiple EHR's to the Epic platform. Optimum will be providing advisory, Epic implementation leadership, project management, and staff augmentation resources to ensure a successful implementation. The tools and accelerators used by Optimum, have been refined over many years and implementation projects. These tools augment Epic's core tools, hastening initial start-up, increasing efficiency throughout the project, and integrating lessons learned.
Optimum Healthcare IT understands that in healthcare, the EHR is the essential piece of technology used to provide care to patients. If not implemented correctly, both the quality of care and the financial stability of an organization can be at risk. Whether you are a large multi-facility IDN, an Academic Medical Center, a single hospital, or a physician network, our on-site executive leadership team can lead you through a successful implementation.
About OU Medicine
OU Medicine — along with its academic partner, the University of Oklahoma Health Sciences Center — is the state's only comprehensive academic health system of hospitals, clinics, and centers of excellence. With 11,000 employees and more than 1,300 physicians and advanced practice providers, OU Medicine is home to Oklahoma's largest physician network with a complete range of specialty care. OU Medicine serves Oklahoma and the region with the state's only freestanding children's hospital, the only National Cancer Institute-Designated Stephenson Cancer Center, and Oklahoma's flagship hospital, which serves as the state's only Level 1 trauma center. OU Medicine's mission is to lead healthcare in patient care, education, and research. To learn more, visit oumedicine.com.
About Optimum Healthcare IT
Optimum Healthcare IT is a Best in KLAS healthcare IT staffing and consulting services firm based in Jacksonville Beach, Florida. Optimum provides world-class professional staffing services to fill any need as well as consulting services that encompass advisory, EHR implementation, training and activation, EHR optimization, community connect, managed services, enterprise resource planning, security, and ancillary services – supporting our client's needs through the continuum of care. Our organization is led by a leadership team with extensive experience in providing expert healthcare staffing and consulting solutions to all types of organizations.