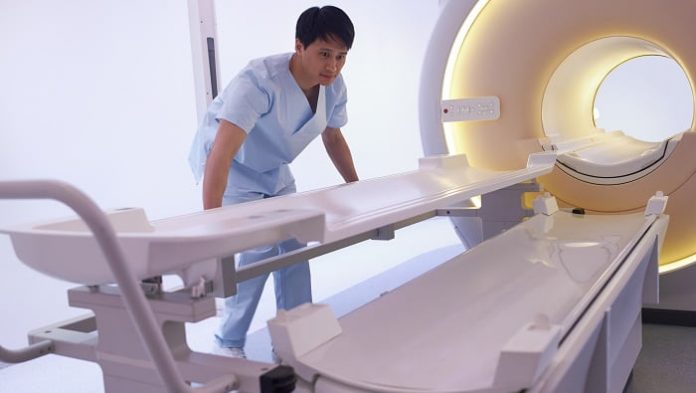 Royal Philips announced the launch of Technology Maximizer, a cross-modality program designed to boost the clinical capabilities and performance of imaging equipment through proactive upgrades.

Technology Maximizer provides confidence to radiology and cardiology department leaders and clinicians that their systems are up to date and compliant at a fraction of the cost of individual upgrades.
Peace of mind through structured upgrades
Equipment performance is key to increasing efficiency, which is vital for hospitals looking to increase their quality of patient care. When departments are efficient, they become stronger and more productive. Proactive upgrades help keep imaging equipment up to date, which is important for managing security risk. These updates also help keep systems well-maintained, compliant and protected from obsolescence, which helps decrease unexpected downtime. However, complicated financial processes and overburdened staff can often create barriers to obtaining needed and timely system upgrades.
With Philips' Technology Maximizer, healthcare organizations no longer need to upgrade systems or software on an individual basis. Through regular upgrades and by refreshing existing hardware, this five-year subscription program provides radiology and cardiology departments with the latest software and hardware updates while maintaining cost efficiency through a predictable fee. Technology Maximizer is available for selected Philips MR, CT, IGT and Ultrasound systems, and runs in tandem with existing RightFit Customer Service Agreements.
Philips' Technology Maximizer Pro option provides additional benefits. Organizations that select the Pro option for a clinical domain will automatically receive the latest specialty applications for the domain as Philips releases them. For example, Technology Maximizer Pro is available for MR systems in body, cardiovascular, musculoskeletal and neurology domains.
"Maintaining system and equipment operations is an important part of providing quality care for hospitals, and is a top priority for our customers," said Kees Wesdorp, Business Leader Diagnostic Imaging at Philips. "Clinicians and hospital leaders know that upgrades are not only vital to the performance and value of these systems, but an important aspect to ensure that the technology is compliant and safeguarded against security issues. Technology Maximizer addresses all these concerns, while helping our customers make the most of their imaging investments."
Technology Maximizer will be commercially available globally, including in North America as well as select markets in Europe, Latin America and Asia Pacific, starting in early 2018. Technology Maximizer customers will have the latest available software and hardware technology releases for a fraction of the cost of purchasing them individually as an added subscription benefit.
For further information, please contact:
Kathy O'Reilly
Philips Group Press Office
Tel: +1 978 221 8919
E-mail: Kathy.Oreilly@Philips.com
Steve Klink
Philips Group Press Office
Tel.: +31 6 10 888 824
E-mail: steve.klink@philips.com
About Royal Philips
Royal Philips is a leading health technology company focused on improving people's health and enabling better outcomes across the health continuum from healthy living and prevention, to diagnosis, treatment and home care. Philips leverages advanced technology and deep clinical and consumer insights to deliver integrated solutions. Headquartered in the Netherlands, the company is a leader in diagnostic imaging, image-guided therapy, patient monitoring and health informatics, as well as in consumer health and home care. Philips' health technology portfolio generated 2016 sales of EUR 17.4 billion and employs approximately 73,000 employees with sales and services in more than 100 countries. News about Philips can be found at www.philips.com/newscenter