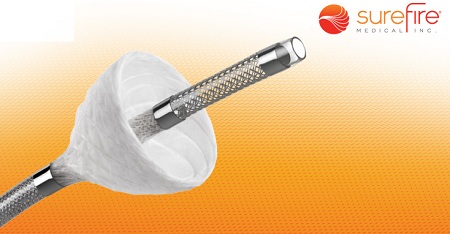 Surefire Medical, Inc., the developer of site-specific delivery devices for the Interventional Oncology market, announced that the company has regulatory approval in Mexico for its Surefire Infusion Systems and Surefire Guiding Catheters used in radioembolization and chemoembolization procedures.
"We developed our devices to enable physicians to treat patients with liver cancer in a highly targeted fashion by delivering the dose to the tumor while sparing healthy tissue," said James E. Chomas, CEO and President of Surefire Medical. "We are excited to offer our products to the Mexican market and provide innovative delivery technology for various procedures – whether it is first-line treatment, palliative care or bridge to liver transplant." 
Having secured this regulatory approval from Mexico, the company will now market the Surefire Precision 021, Surefire Infusion System mT/LT, and Surefire Guiding Catheters, which are available in three shapes including Axis, SIM1 and Cobra.
Fewer than 20 percent of the 2.2 million worldwide cases of primary or secondary liver cancers are operable. Many can, however, be treated with chemoembolization or radioembolization, minimally invasive direct-to-target procedures.
About Surefire Medical 
Surefire Medical, Inc. develops, manufactures and markets targeted delivery devices for the Interventional Oncology markets. Surefire's core technology consists of a microcatheter with a unique expandable tip that improves tumor uptake while protecting healthy tissue. It enables physicians to target tumors with superior accuracy, control and protection. Learn more:
www.surefiremedical.com
.