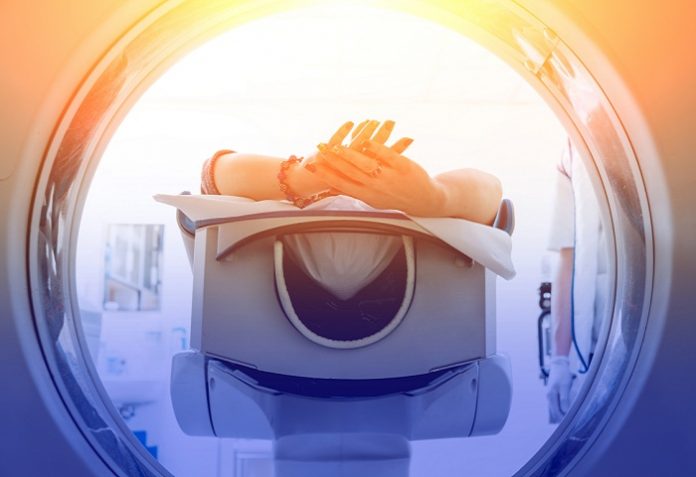 Theragnostics Ltd (Theragnostics), UK, a company developing cutting edge diagnostic imaging and targeted radionuclide therapies, announced that it has exclusively licensed worldwide rights to a radiolabelled PARP inhibitor for imaging diagnostics and radionuclide therapies from Memorial Sloan Kettering Cancer Center (MSK), USA, a world leading facility in oncology research and cancer treatment.
"The agreement with MSK provides for access to an exciting piece of intellectual property aligned with Theragnostics strategy to take diagnostic imaging agents and the equivalent targeted radionuclide therapies into the clinic," said Gareth Smith, Chief Operating Officer of Theragnostics. "What is fantastic about the rPARPi technology is that as well as developing a fluorine-18 PET imaging biomarker for PARP the MSK technology is truly a theragnostic approach enabling us to label with well-established iodine isotopes (iodine-131, iodine-123) as well as allowing the development of novel alpha particle therapies with astatine-211."
Greg Mullen, Chief Executive Officer of Theragnostics added, "rPARPi therapy has the prospect of providing significant improvement in cancer patient survival in a number of cancers. There are several approved conventional pharmaceutical PARP inhibitors on the market with new indications being approved in several markets in recent months opening up a multibillion dollar opportunity."
About rPARPi
rPARPi was invented and developed within the lab of Thomas Reiner, PhD, at Memorial Sloan Kettering Cancer Center, New York, where the positron emission tomography (PET) agent [18F]PARPi is currently recruiting patients in a Phase I clinical trial in head and neck cancers. The core structure of the developed rPARPi agents allow for their application as theragnostic agents – they can be labelled with diagnostic isotopes as well as with isotopes to enable cancer therapy.
About PARP
Poly (ADP-ribose) polymerase (PARP) enzymes are involved in normal cellular processes including DNA repair. PARP activity and expression are up-regulated in tumour cells and through the inhibition of PARP it is possible to render cancer cells unable to repair local single-stranded DNA breaks. The inability to repair single strand breaks in DNA results in a subsequent double strand DNA breaks and cell death. PARP inhibitors are a rapidly emerging drug class showing promise as anti-cancer agents in a range of tumour types.
About Theragnostics
Theragnostics is a privately held clinical-stage pharmaceutical company developing precision oncology products for diagnostic medical imaging and targeted radionuclide therapy. For more information, visit: www.theragnostics.com.