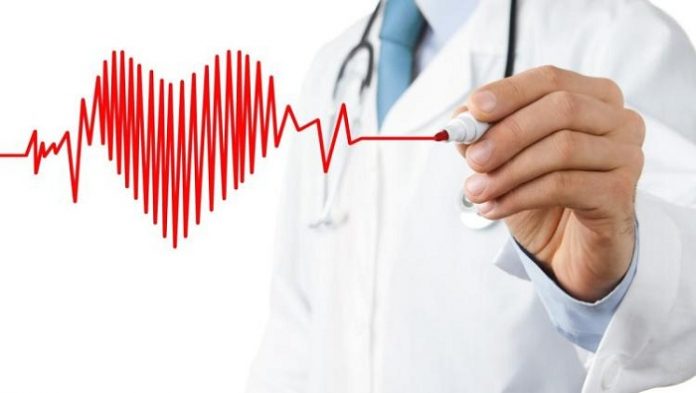 Bayer announced that the U.S. FDA has approved soluble guanylate cyclase (sGC) stimulator vericiguat under the brand name Verquvo®. Vericiguat (Verquvo) 2.5 mg, 5 mg, and 10 mg is indicated to reduce the risk of cardiovascular death and heart failure hospitalization following a hospitalization for heart failure or need for outpatient intravenous (IV) diuretics in adults with symptomatic chronic heart failure and ejection fraction less than 45%. The approval is based on the results of the pivotal Phase III VICTORIA trial, published in the New England Journal of Medicine (NEJM) in March 2020(1), and follows priority review designation granted by the FDA. Vericiguat is being jointly developed with MSD (a tradename of Merck & Co., Inc., Kenilworth, NJ, USA). MSD has the commercial rights to vericiguat in the U.S. and Bayer has the exclusive commercial rights in the rest of world.
"Patients with symptomatic chronic heart failure and reduced ejection fraction have a high risk for hospitalization after experiencing symptoms of heart failure requiring outpatient intravenous diuretic treatment or hospitalization. By some estimates, more than half of these patients are rehospitalized within a month of discharge due to a worsening event and approximately one in five die within two years," said Dr. Paul W. Armstrong, cardiologist and Distinguished University Professor of Medicine at the Canadian VIGOUR Centre, University of Alberta, and study chair of the VICTORIA trial. "The approval of vericiguat provides doctors, health care professionals and patients in the U.S. with a welcome new option to current available therapies."
"The Phase III VICTORIA trial was the first positive contemporary outcomes study focused exclusively on a chronic heart failure patient population following a hospitalization for heart failure or need for outpatient intravenous diuretics. Results showed that vericiguat in combination with available heart failure therapies provided an absolute risk reduction of 4.2 per 100 patient years for the primary endpoint, which was a composite of time to first event of cardiovascular death or hospitalization for heart failure. With a Number Needed to Treat of 24 – this is an encouraging outcome for these high-risk patients," said Dr. Michael Devoy, Head of Medical Affairs & Pharmacovigilance of Bayer AG's Pharmaceuticals Division and Bayer Chief Medical Officer. "With our strong heritage in the cardiovascular space, Bayer is proud of the first approval of vericiguat in the U.S. and the contribution it will make to improving the lives of those with this debilitating disease".
Vericiguat has also been submitted for marketing authorization in the European Union (EU), Japan and China as well as multiple other countries worldwide.
About vericiguat
Vericiguat (2.5 mg, 5 mg, and 10 mg) is an oral once daily stimulator of soluble guanylate cyclase (sGC), an important enzyme in the nitric oxide (NO) signaling pathway. When NO binds to sGC, the enzyme catalyzes the synthesis of intracellular cyclic guanosine monophosphate (cGMP), a second messenger that plays a role in the regulation of vascular tone, cardiac contractility, and cardiac remodeling. Heart failure is associated with impaired synthesis of NO and decreased activity of sGC, which may contribute to myocardial and vascular dysfunction. By directly stimulating sGC, independently of and synergistically with NO, vericiguat augments levels of intracellular cGMP, leading to smooth muscle relaxation and vasodilation.
About the Worldwide Collaboration between Bayer and MSD
Since October 2014, Bayer and MSD (known as Merck & Co., Inc. in the U.S. and Canada) have pursued a worldwide collaboration in the field of sGC modulators. The collaboration brings together two leading companies that have stated their intent to fully evaluate this therapeutic class in areas of unmet medical need. The vericiguat program is being co-developed by Bayer and MSD. MSD has the commercial rights to vericiguat in the U.S. and Bayer has the exclusive commercial rights in the rest of world. The companies share equally the costs of the development of vericiguat.
About Cardiology at Bayer
Bayer is an innovation leader in the area of cardiovascular diseases, with a long-standing commitment to delivering science for a better life by advancing a portfolio of innovative treatments. The heart and the kidneys are closely linked in health and disease, and Bayer is working in a wide range of therapeutic areas on new treatment approaches for cardiovascular and kidney diseases with high unmet medical needs. The cardiology franchise at Bayer already includes a number of products and several other compounds are in various stages of preclinical and clinical development. Together, these products reflect the company's approach to research, which prioritizes targets and pathways with the potential to impact the way that cardiovascular diseases are treated.