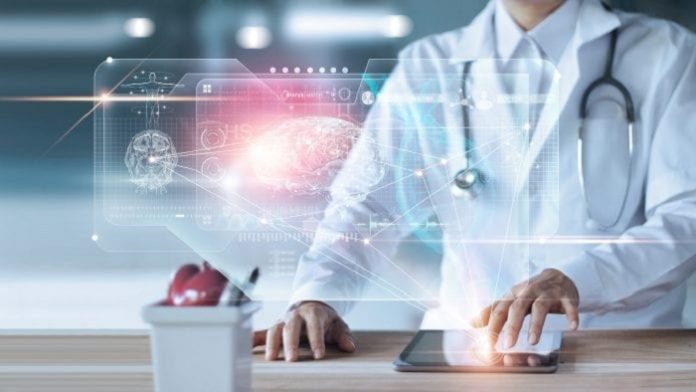 University College London Hospitals NHS Foundation Trust (UCLH) and Microsoft have announced a new strategic research and innovation collaboration to develop and apply advances in artificial intelligence (AI) and digital technologies for the future of healthcare delivery in the NHS.
The collaboration will see Microsoft Research work alongside UCLH research and clinical teams to develop AI algorithms and applications which will be tested and deployed at UCLH to assess data driven improvements in efficiency, patient safety, experience and outcomes (subject to the appropriate regulatory approvals). Until now, most AI-driven algorithms have been developed remote from the environment in which they are designed to be deployed.
The teams will evaluate the use of machine learning models to help with the allocation of hospital resources, manage patient demand, adapt to emerging care pressures, and augment and accelerate clinicians' ability to perform radiotherapy planning for certain types of cancer.
This new collaboration builds on several research areas of focus and is supported by the National Institute for Health Research UCLH Biomedical Research Centre.
The collaboration will see UCLH and Microsoft teams work on a range of projects. Each research programme will have a specific agreement that will govern the use of patient data which will be in accordance with current regulatory guidance. It is expected that most projects will not use identifiable data. Where programmes need to use identifiable data, it will only be done with patients' explicit consent and will follow Health Research Authority (HRA) and other applicable guidance.
Professor Bryan Williams, UCLH Director of Research and Director of the Biomedical Research Centre at UCLH said: "This is a very exciting development and there is so much opportunity. The best way to realise the real potential of AI for healthcare and develop the right solutions for the NHS, is to create these solutions working together on the ground, in the hospital where these innovations need to be deployed. In this way we move beyond talking about the potential of AI and make it work for patients in the NHS."
Professor Marcel Levi, UCLH chief executive, says: "Recent experience of the pandemic has demonstrated the importance of being able to quickly adapt to ensure that our clinical expertise remains focused on providing the best possible patient care. The collaboration with Microsoft provides UCLH with the opportunity to harness the most innovative technologies to develop and enhance what we do. Machines will never replace clinicians and staff, but the use of data, expertise and technology can radically change how we manage our services – for the better."
Chris Bishop, Lab Director, Microsoft Research Cambridge, said: "We are excited to embark on this work with UCLH to co-create research technology that has the potential to have a significant impact on healthcare services in the NHS. Partnering to design principled AI technologies to be deployed in clinical practice is vital to guarantee that they meet the real needs of clinicians and their patients. UCLH, and our other clinical partners in the UK, are ensuring that the NHS remains at the forefront when it comes to digitally transforming healthcare."
Improving patient flow
In one of the first projects, UCLH and Microsoft will explore how AI can be used to predict hour by hour and day by day fluctuations in demand for acute hospital care in UCLH's hospitals. In doing this, researchers aim to reduce hospital strain, improve patient outcomes and look after staff wellbeing.
Working closely with hospital staff to understand their everyday practices and their challenges, the team will explore where AI can provide real time insights to help hospital managers and frontline staff to allocate their resources and adapt to ever changing care pressures – pressures which have only been heightened during the pandemic.
Project InnerEye
UCLH will leverage Microsoft's open-source InnerEye technology to build and refine its own proprietary medical imaging AI models designed to automate time consuming radiotherapy preparations and speed up cancer treatment.
Project InnerEye develops machine learning techniques to support clinicians and help enable hospitals to meet growing demands on healthcare; help deliver precision medicine for better patient outcomes; and understand how we can combine medical imaging features with other types of data to change the way we do medicine today.
Approach to the collaboration
UCLH and Microsoft's collaboration combines teams of researchers, software engineers, clinical staff and hospital managers, UCLH's Digital Healthcare team and patients, to work together on a range of projects.
Established principles of the collaboration include:
Principled and responsible use of data including safeguarding, security and privacy
A user and design led research approach
The aim to transform healthcare and drive better personalised patient care outcomes through deep, real world research, with AI amplifying and augmenting the experience for clinicians, healthcare managers and patients (subject to the appropriate regulatory approvals).
UCLH combines excellent specialist healthcare with ground-breaking biomedical and clinical research and is working on translating that research, through partnership, into real world impact. The collaboration with Microsoft is a major step towards this.