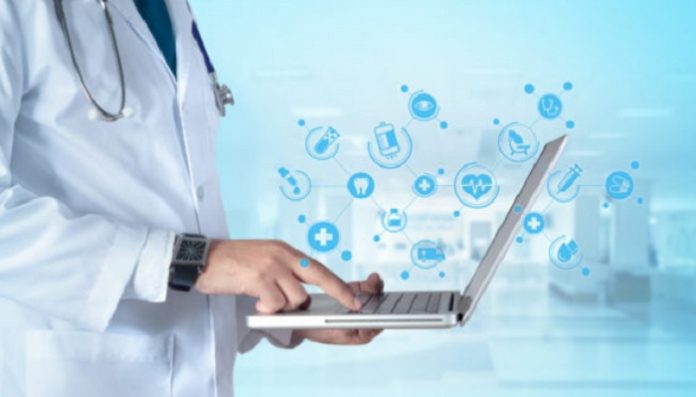 Global sales and marketing firm ZS is excited to announce a new partnership with Rock Health, a full-service venture fund that supports startups and entrepreneurs working in digital health.
Digital health investments and innovations continue to grow at an ever-increasing pace, making digital health among the key disruptive forces that will shape the future of healthcare. ZS, a leader in life sciences consulting and technology solutions, believes that this evolution is a significant trend that will impact how the pharma and medical products sectors will create new value, pursue new business models and realize significant gains in their operating models, from R&D to commercial. ZS is partnering with Rock Health to bring the latest innovations to its life sciences expertise.
"As an advisor, implementation partner and source of technology to companies across numerous industries, ZS has the ability to deliver huge, positive impact in healthcare," said Rock Health managing director and CEO Bill Evans. "I'm excited to work with ZS to find new ways to leverage their broader expertise, as well as their depth – particularly in life science and medical products."
"This partnership brings together a compelling mix of complementary strengths from both organizations," said Pete Masloski, a managing principal at ZS and leader of the firm's global digital and connected health practice. "ZS has deep expertise in helping pharmaceutical and medtech companies successfully commercialize and bring to market new products and services. Combined with Rock Health's deep expertise in innovation and digital health, our partnership will help both digital health innovators and pharma and medtech companies be more successful with their digital health efforts."
Rock Health's partners span the healthcare spectrum, from leading health systems to payers, manufacturers and industry advocates, all focused on removing barriers and supporting industry growth. This partnership enables ZS to bring its thought leadership and deep technical expertise to help shape policy and advocacy around digital health industry issues, from payment models to provider participation, to data sharing and ecosystem collaboration.
"We're well suited to working together, both with Rock Health and their partners, because we share the focus on impact—on improving healthcare treatment and delivery, and, ultimately, patient outcomes," Masloski said. "And both firms are dedicated to working with healthcare players on the ground to develop and implement new strategies and innovations. We're active participants in healthcare's evolution. It's in our DNA."
About ZS
ZS is the world's largest firm focused exclusively on helping companies improve overall performance and grow revenue and market share through end-to-end sales and marketing solutions—from customer insights and strategy to analytics, operations and technology. More than 5,500 ZS professionals in 23 offices worldwide draw on deep industry and domain expertise to deliver impact for clients across multiple industries. To learn more, visit www.zs.com/digitalhealth