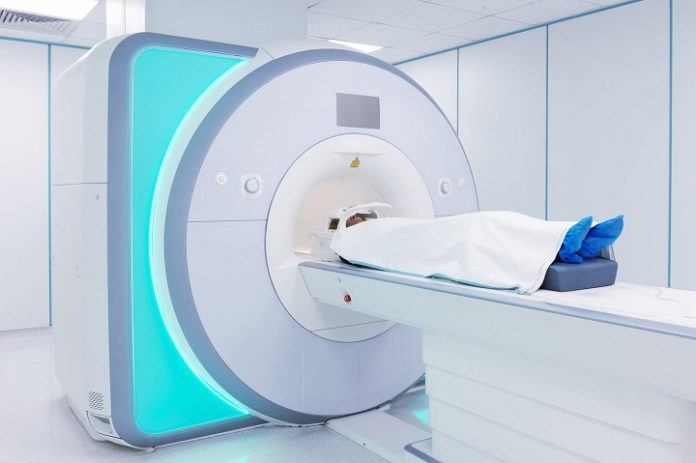 Going to the hospital is a scary experience. They are full of doctors using medical terminology that's hard to understand and machines associated with fears and myths.
What may unsettle patients the most is the time between receiving their assessment and getting a diagnosis. During that time, you may direct them to get an MRI, but that won't do much to settle their fears.
MRI machines are loud, and some people believe they do more harm than good. Here are seven tips for soothing patients during MRIs, so the experience is easier for them to get through. With some thoughtful care, patients will form more trust in you and conquer their MRI scans.
1. Explain the Process
The key feature that connects all scared or uneasy patients is that they're dealing with the unknown. They haven't completed the medical training that doctors and nurses have, so it's easier for fear to direct their thoughts.
While you may not have much time to spend with every patient, a few minutes explaining the process of an MRI scan can transform the experience. Before they're wheeled down the hall, walk them through how the machine works and what they can expect from you after you've read their scans.
It's also helpful to let anxious patients know they're not alone in their fears. Many people share what they're feeling, but that doesn't mean their worries outweigh the safety of the machine.
2. Offer to Play Music
Thanks to advances in technology, patients can listen to their own playlists during an MRI. A procedure could finish in minutes or take up to an hour, so it's helpful for music to distract them.
If the patient knows about their MRI ahead of time, they can make their own playlist or the hospital can put a calming one together for general use. Soothing music helps lower anxiety and guide a patient's thoughts toward positivity, instead of silence and feelings of claustrophobia.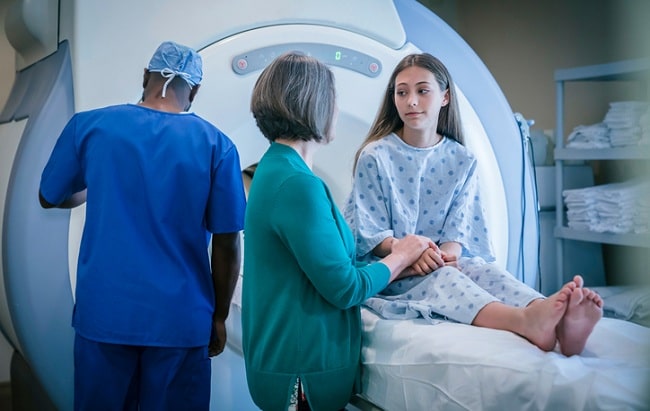 3. Invite a Loved One
Another aspect of MRI scans that scares patients is that they feel alone in the room while it happens. Because these machines don't use radiation, it's safe for a family member or friend to stay with them.
If you approve, a loved one may be invited into the room and hold the patient's hand during their scan. This method of comfort is more useful for young kids and teens, but will also help adults.
4. Walk Through Mindfulness Techniques
Patients who have anxiety regarding their upcoming MRI or a history of claustrophobia may find mindfulness techniques helpful during their MRI. Walk through techniques that teach them how to monitor each of their breaths and even them out. Mindfulness gives people a sense of control in a situation where they feel they have none, which could be all they need to remain calm for their scan.
5. Talk Them Through It
Patients feel alone during their scan because they may only hear the sound of the giant, unknown machine they're in. No matter how long their scan is supposed to take, you can talk them through the process as it happens.
Explain what the machine is scanning for, what information you see on your end and how much longer the patient must hold still. The sound of another voice may calm someone who might only hear the muffled thumping sound the MRI makes.
6. Provide Sleeping Masks
Sometimes a patient's sense of claustrophobia is triggered by seeing the machine just a few inches from their face. Before someone enters the MRI chamber, provide a sleeping mask for them to wear as they lie down. If they don't have the opportunity to see the machine so close to their body, the sense of panic may be avoided.
It's useful to mention the sleeping mask as a way to make the process easier before the patient arrives for their scan. Keeping a few on hand is an easy way to comfort patients who require scans unexpectedly.
7. Discuss Possible Sedatives
Every patient's case is different, so sedatives may not be an option for everyone. You should discuss the possibility of using them before the MRI or having them on standby during the scan.
As helpful as breathing techniques and playlists are, they may not be enough for a patient experiencing extreme anxiety. Sedatives could be the best option for some people with high levels of fear or claustrophobia.
Be There For Them
Above all, patients want to know they can trust you. Simple acts like discussing the scan procedure, walking through breathing exercises or providing a sleep mask will settle patients into a calm state of mind and help them remain there.
It helps to know the health care professionals around them are meeting their needs.