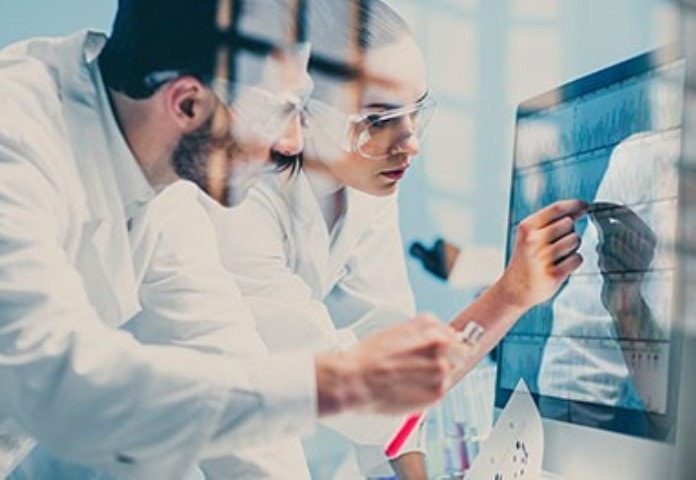 The healthcare industry has notably generated large amounts of data, driven by record keeping, patient care, and compliance and regulatory requirements. But there is a major pattern shift in healthcare information management over the last decade, prompted by the birth of electronic medical records and medical informatics. This information management shift is ongoing, accompanying the contemporary focus on accountable, high quality, affordable, and patient-centric healthcare. There is a need for an intelligent platform focused on helping healthcare organizations commence this new age of medical services by leveraging big data and analytics. It is important that the power of analytics be married with the strategic decision making of a healthcare organization.
The Rise of New Age Healthcare Analytics
Payers have a convincing and growing need for analytical tools, as a new business model for health insurance is evolving in a post-health reform environment. These tools are needed to help the managers and executives understand the performances with regard to finance, operations, and clinical care. To be successful, payers need to change their business models in the post reform environment, be it the payment or delivery of care and wellness services.

Drivers for new business models for health insurance:
1.    The development of value-based reimbursement methods as the U.S. CMS continues to study a variety of value-based payment models like pay for performance (P4P), episodic and bundled payments, and will develop additional regulations to meet its future goals that demand a greater share of provider payments using these models; Payers and providers need to understand the complete risk environment related to the underwriting and management of these new reimbursement models, and this is a key area for analytical tool support.
2.    Emphasis on the overall value in health insurance benefits and care as measured by the combination of effectiveness and efficiency in healthcare; The ACA has placed a financial and regulatory emphasis on patient-centered outcomes, and analytics applications on the payer side can help gather and report important information on the cost and quality effectiveness.
3.    Transition to newer insurance benefit packages on exchanges, including narrow network and higher deductible products; Payer managers will continue to depend on analytics in order to determine what is working well and what is not.
It is important to accept that the trends in healthcare industry are forcing market players to adopt analytics to manage member experience. Following are some of the key drivers of analytics in the healthcare market: Shift in responsibilities for financials and health management to individuals gives more power to individuals and hence improving member experience using analytics is a necessity.
Low CEM scores relative to other industries due to lack of adoption of analytics.
Chronic diseases contributing to 65% of healthcare expenditure due to lack of care management practices.
5% of the population utilizes over 50% of healthcare spend and hence identifying that group and improving the quality of care will certainly bring down the costs
Comprehensive Scope of Analytics though the patient is the ultimate consumer, analytics has exhaustive benefits to offer all the entities in the healthcare ecosystem.
1.    Provider Analytics: Government subsidies and widespread investment in electronic medical records and health outcome data are laying a new foundation for analytics for healthcare provider organizations such as hospitals, individual physicians' offices, and group practices. Analytics, if adopted for both clinical and business purposes of a provider organization, can make it feasible to determine the most cost-effective treatment and the provider that offers it. Widespread digitization of the sector can make it take off.
2.    Payer Analytics: Be it government or private, health insurance firms always had access to structured claims data that is more susceptible to analysis than the unstructured medical records collected by the providers. Traditionally, payers have used this data to improve billing and accounting processes, rather than improving the healthcare outcomes. They are recently beginning to venture into analyticsbased disease management by modernizing their database to include electronic medical records.
3.    Life Science Analytics: Life sciences companies manufacturing drugs and medical devices have employed analytics significantly more than the providers or payers. However, their analytics need to be reshaped for the concept of 'personalized medicine', which is a treatment that is tailored to individual patient attributes. Another rising trend is marketing drugs directly to end consumers, rather than through the physicians. Consequently, there is new data for commercial analysis and an urgency to contain the costs by increasing the efficiency of Sales and Marketing.
The various applications/areas where analytics can be applied for a provider or payer organization are as follows:
Clinical: Quality of care, physician performance evaluation, medical error reduction, and customer relationship management
Financial/Commercial: Analytics for claims, risk management, and revenue cycle management
Operational and Administrative: Human resources/Workforce analytics, and supply chain and strategic analytics
Research
Reality of Healthcare Analytics Adopt
The irony is that although healthcare is built on a strong analytical foundation of extensive research on causes and treatments of diseases, this culture has not been extended to the delivery of care.Healthcare in the United States and other parts of the world has been progressing through the following waves of data management: data collection, sharing, and analytics. So far, the collection and sharing waves, characterized by the critical deployment of EHRs and health information exchanges, have failed to significantly impact the quality and cost of healthcare. The truth is that healthcare is just beginning to have the paramount analytics capabilities that enable system-wide cost reduction efforts and quality improvement, despite the contemporary hype about big data being the next 'big' thing in many other industries. The real pledge of analytics lies in its ability to remodel healthcare into a truly data-driven culture.
When it comes to adopting analytics to solve problems, the Healthcare industry is still in infancy. Healthcare Analytics Adoption Model is a framework developed by a group of cross-industry veterans to help classify analytics capabilities into groups, and also provide a methodical sequence of analytics adoption within healthcare organizations.
Overcoming Barriers to Adopt
Eric Dishman, General Manager of Health and Science at Intel said, "In the future, and not that far out in the future, we're talking about really personal medicine, down to the individual level." As interesting as it may look, a number of barriers can obstruct the adoption of healthcare analytics, even amidst information explosion.
1.    Varying data types: Data needs to be sourced from various origins, for instance, the claims, billing reports, lab reports, and the EHR. As there has been a boom in the wearable device market, the amount of data generated is not only overwhelming to collect and store, but also differs in data formats. Most of these technologies do not communicate with one another.
2.    Lack of clear vision: While it is important to spell out the end goals well in advance, it is also imperative to have an unambiguous and robust roadmap towards achieving the defined goal. An organization should understand the needs of the end-users and accordingly set up a program charter involving the end-users from the commencement. KPIs need to be defined beforehand and monitored regularly. The roadmap should include the needs and challenges faced with current technology and define costs and expected ROI.
3.    The risk averse culture: The only sector, other than government, that has a rigid culture and is resistant to change is healthcare. Blaming it on the regulations, this industry has prevented bringing in innovative ideas for years and thus lagged behind in adopting analytics. A handful of organizations have tried to overcome this barrier by being creative within the regulated environment.
4.    Leadership: The risk averse culture needs to change with the change in leadership! Innovative leaders from other industries like Consumer Goods, Entertainment, etc. could be brought in to help realign the hospital's priorities to focus on patient centric healthcare. Some of the other barriers identified include data quality, relevance of data, competing priorities, and lack of proper skills.
HCL's Approach
HCL realizes that analytics will play a major part in the next reshuffle of the top players in the Healthcare sector. The early-adopters of technologies and solutions from analytics, such as Big Data, will be the new top players in the industry. Hence, HCL has been focusing intently on the sphere of analytics to provide its clients the first-mover advantage with state-of-art technological solutions, having developed capabilities which are unparalleled in the industry, such as: y Big Data, Analytics y Enterprise Information Management y Business Intelligence y Corporate Performance Management.
HCL's solutions for the Healthcare industry include:
Member Experience Management (MEM) is designed to improve the interaction of members with the organization, devise focused interactions, run targeted campaigns, execute care management programs, and reduce member attrition.
Fraud, Waste and Abuse (FWA) Management offers services supported by analytical tools that help the payers or pharmacy benefit management companies handle the issue of increasing healthcare fraud, waste, and abuse.
Population Health Management is a solution framework, driven by metrics and analytics-based personalized interventions that facilitate therapy adherence, health improvement, disease/case management, and utilization management. HCL provides an analytics-driven platform to transition from chronic care management to preventive care management.
References
https://www.healthcatalyst.com/healthcare-analytics-adoption-model/ http://blog.aditi.com/analytics/healthcare-analytics-finally-coming-age/
http://blog.aditi.com/analytics/healthcare-analytics-finally-coming-age/
http://www.emids.com/3-barriers-to-healthcare-business-intelligence-adoption/