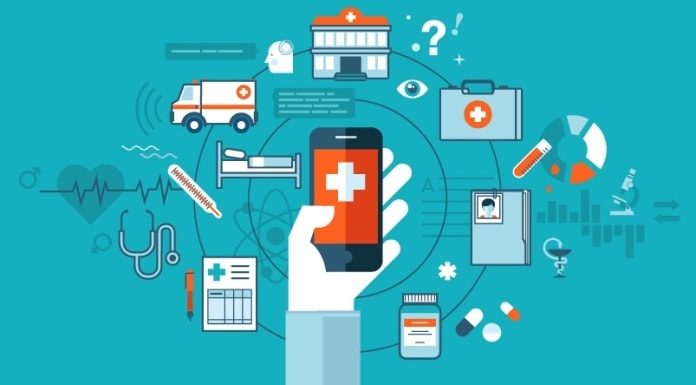 An Accenture survey among 3,700 doctors in eight countries reveals that today's doctors are going digital—now more than ever before. In fact, the recent. Accenture Doctors Survey showed a spike in healthcare IT usage across all countries surveyed (Australia, Canada, England, France, Germany, Singapore, Spain and the United States).
The Accenture survey compares findings from last year's survey to reveal prevailing perceptions among doctors today, and show trends across areas of healthcare IT. Based on this year's findings that show increasing levels of adoption of EMR and HIE, the diggital doctor is in—and is here to stay.
Going digital globally
Globally, the number of physicians 
who describe themselves as "routinely" 
accessing clinical data about patients 
seen by different health organizations 
has increased by 42 percent (rising from 
33 percent of doctors surveyed in 2011,
to 47 percent in 2012).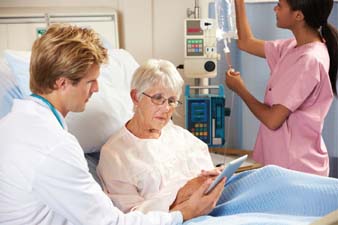 Accessing clinical data about patients is one of the simplest forms of information exchange in healthcare, so this leap in activity is promising as it illustrates that doctors are embracing the benefits of sharing and receiving information via HIE.
Another key indicator of the overall rise in healthcare IT is the fact that 91 percent of physicians surveyed report that they are active users of electronic medical records either in their own practice or hospital/clinic. More than half of the doctors surveyed (60 percent) report using an EMR in their own medical practice. This indicates that more and more doctors are going paperless.
While globally, there is virtually no change in the number of physicians reporting they "routinely" receive clinical results electronically that populate patients' EMR, use varies by country. For example, Singapore showed the largest increase between 2011 and 2012 (40 percent), and the US showed the second largest increase (24 percent).
Terminology:
Healthcare IT is an umbrella term for the exchange of health information in an electronic environment, including health information exchange, electronic medical record and electronic health record.
Health information exchange (HIE) is the mobilization of healthcare information electronically across organizations within a region, community or hospital system.
An electronic medical record (EMR) is a computerized medical record created in an organization that delivers care, such as a hospital or doctor's office, usually part of a local standalone health information system that allows storage, retrieval and modification of records.
Electronic health record (EHR) is a systematic collection of electronic health information about individual patients or populations in digital format and capable of being shared across different healthcare settings.
Routinely reaching for the mouse
Today's doctors are turning more often to their PCs for clinical data. For example, the global number of physicians electronically entering patient notes "routinely" has overall increased by 14 percent in the past year. The US showed the largest increase in the number of doctors electronically entering patient notes either during or after consultations, moving from 58 percent to 78 percent, a year-on-year increase of 34 percent.
Globally, the number of digital doctors who "routinely" e-Prescribe (electronically send prescriptions to pharmacies) increased by 17 percent, changing from 18 percent in 2011 to 21 percent in 2012. Singapore (36 percent), the US (33 percent) and Spain (32 percent) showed the largest increases in e-Prescribing. England and Canada showed no significant change.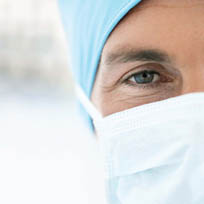 Certain countries also showed an increase in sending order requests to laboratories. Singapore had the highest increase at 75 percent, with the US following at 21 percent. 
The Singapore Surge 
It's not surprising that Singapore showed one of the largest increases in accessing clinical data about patients seen by different health organizations, moving from 32 percent in 2011 to 49 percent in 2012 (an overall jump of 53 percent), as they are in process of implementing a national electronic health record (NEHR) system.
The NEHR enables a single patient health record for clinicians to access across the healthcare continuum. As patients visit providers—including primary care clinics, acute and community hospitals—healthcare professionals will be able to access a single patient record for medical information.
Healthcare IT and health information exchange (HIE) are taking hold globally
It is encouraging to see that the rise of the digital doctor is happening in the eight countries surveyed. These countries have matured in either their routine use of HIE, adoption and use of healthcare IT—or both—over the past year. Doctors in the US and Singapore saw increases in both adoption of healthcare IT and HIE from 2011 to 2012, and doctors in Spain and the US showed the highest adoption of healthcare IT and HIE for 2012.
The Accenture Doctors Survey also examined the differences in maturity between primary and secondary care doctors. The findings showed an increase in healthcare IT and HIE adoption among both types of physicians, particularly in the US, and also Singapore.
• Primary care: Primary care physicians 
in the US, Canada and Singapore saw 
increases in adoption of healthcare IT 
and HIE from 2011 to 2012. In 2012, 
Spain and England continue to have 
high healthcare IT and HIE adoption 
among primary care physicians. 
• Secondary care: Among secondary care 
physicians, adoption of healthcare IT 
and HIE increased in Singapore, France 
and the US from 2011 to 2012.
The digital disconnect
It is clear that doctors believe in the benefits of healthcare IT, however, the Accenture survey reveals they aren't routinely using technology to interact with their patients or colleagues.
Globally, the percentage of doctors surveyed who routinely communicate electronically with patients was essentially unchanged at 10 percent.
Across all countries surveyed, there was also a decrease in the percentage of doctors who routinely communicate electronically with clinicians in other organizations. The global percentage decreased from 30 percent in 2011 to 22 percent in 2012.
Do age and size of practice influence perceptions?
Although not surprising, doctors under 50 years of age are more likely to feel that the quality of patient care throughout the healthcare system has improved due to the use of EMR. Findings related to size of practice did not reveal any major differences.
A good prognosis for EMR and HIE
Doctors across all eight countries believe EMR and HIE enable benefits. The top four areas where doctors surveyed see the most positive impact are in reduction of medical errors (76 percent globally, up 4 percent from last year), better access to quality data for clinical research (74 percent), improved cross-organizational working processes (74 percent) and improved quality of treatment decisions (74 percent). The areas where physicians feel the use of EMR and HIE has had a positive impact are primarily consistent with 2011. See the top 10 functions where doctors perceive a positive impact in Figure 7 below.
The future of digital healthcare
The trend toward IT-enabled healthcare is expected to continue, as doctors continue to go digital. And as the adoption and usage of EMR and HIE continues to rise, there will be greater penetration of electronic health records. According to the Accenture survey, globally, eight out of ten physicians agree that they are committed to promoting electronic health records in their clinical practices—because they believe in it. Nearly three-quarters (74 percent) of physicians surveyed agree that electronic health records are integral to effective patient care today and globally, eight out of ten physicians agree that electronic health records will become integral to effective patient care in the next two years.
Although the maturity levels of healthcare IT adoption vary across the eight countries surveyed, there is one common denominator: doctors today believe in the benefits of healthcare IT, and therefore will continue to make it part of their practice.
Methodology
On behalf of Accenture, Harris Interactive conducted an online survey of 3,700 physicians across eight countries:
Australia, Canada, England, France, Germany, Singapore, Spain and the United States. The survey included 500 doctors per country (200 from Singapore) and assessed physicians' adoption, utilization and attitudes toward healthcare IT. The research was conducted between November 2012 and December 2012. The analysis provided comparisons by country, sector, age and use. The margin of error for the eight study countries in total is +/- 1.5 percent.