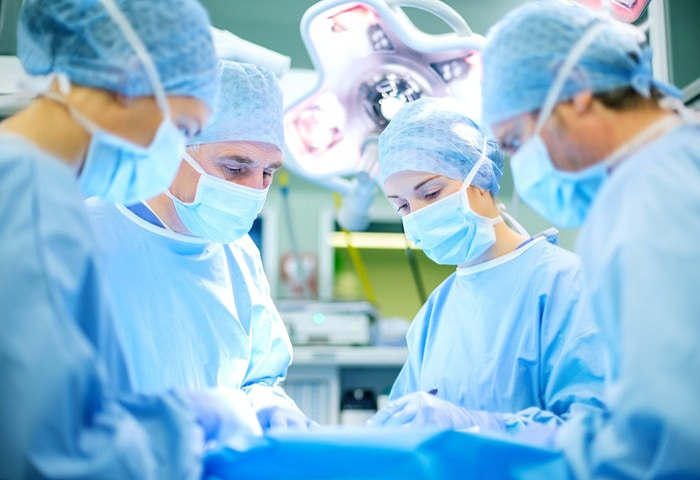 ASCs, or Ambulatory Surgery Centers, have been playing a significant role in access to surgical care across the United States. For the most part, ASCs have been developed in major metropolitan areas and are developed by ASC management companies, hospitals and physicians to provide greater access to higher quality surgical care. If properly managed and run, an ASC can provide a greater level of convenience and efficiency, as well as decreased costs, compared to a hospital, and can do this with the same or higher safely levels of a hospital.
ASCs are predominately multispecialty and usually have a core group of surgical specialists that develop and help manage the ASC with the management company. Orthopedics, ophthalmology, general surgeons and otolaryngology physicians provide the highest volume surgical services at ASCs currently. GYN surgery, in contrast, has been and continues to still be an underutilized surgical specialty in ASCs. Most GYN surgeries performed in ASCs are for minor surgical cases, such as hysteroscopy for evaluation of the uterine cavity, tubal ligation and others. Major GYN case performance by OBGYNs in ambulatory surgical centers is extremely low. Understanding that orthopedic surgeons and other surgical specialties have a track record of performing high numbers of major surgical cases in Ambulatory Centers (and are moving many patients from the hospital for these procedures), the OBGYN surgeon seems to be way behind in this regard. There are many reasons for this.
Probably most important is OBGYNs' lack of surgical training that allows them to perform surgery such as myomectomy (uterine sparing fibroid surgery), advanced hysterectomy or more complex cases like advanced stage endometriosis using minimally invasive techniques and procedures. Often, the OBGYN performs more complex cases such as these in the hospital as "open" surgeries, requiring a large incision and hospital stay, with recovery of six to eight weeks. Less frequently, cases that are performed using laparoscopic techniques are performed in a hospital setting, both simple and complex, often requiring robotics to successfully perform. OBGYNs rarely perform these cases as outpatient, or same-day surgeries, in a free-standing Ambulatory Surgery Center.
Realize that the OBGYN is first and foremost concentrating on obstetrics, not surgical care.
It is estimated that the typical OBGYN generalist only spends 25 percent of his or her time on surgery, whereas the orthopedic surgeon mentioned above is concentrating on and doing surgery 100 percent of the time. It is important for patients to realize that the specialty of OBGYN is very diverse and does not focus primarily on surgery. In fact, the OBGYN generalist spends at least 50 percent of his or her time on obstetrics and 25 percent on office care. This information clearly illustrates that it is impossible for surgery to be the primary focus of the OBGYN, yet more than 90 percent of patients who undergo surgery in the U.S. have it performed by OBGYN generalists. This inability to spend the necessary time on surgical training and learn more effective techniques has led the OBGYN to use different tools –not better techniques –to perform surgery. Robotics is a great example of a very expensive tool that binds the OBGYN to the hospital. Robotics should not, and cannot, be performed at an ASC due to the high and unnecessary cost of the robot, the longer time of surgery, the known increased complications and longer recover times.
Further, the OBGYN is both obstetrics-centric and hospital-bound.
The OBGYN practice often revolves around labor and delivery. Many practices will schedule surgery at the hospital simply due to the "convenience" of having deliveries and surgery at the same site. While this may be efficient for the OBGYN, hospital-based surgeries have significant disadvantages compared to the ASC, including longer operative times, higher infection rates and application of more expensive devices and tools such as the robot noted above. Hospitals in general are not as efficient as the ASC with regards to scheduling, noted higher hospital-based surgical time and anesthesia exposure, and cannot complete with the streamlined and personalized care of the smaller, but more effective, Ambulatory Surgery Center. This is especially true for those ASCs that are devoted to only one surgical specialty. GYN-only ASCs, for example, are focusing only on GYN surgical care and tend to provide even more effective care with lower complications and costs than the multispecialty hospital, with staff and physicians who are much more focused on GYN surgical care only.
There is an absolute need for more highly specialized ASCs for GYN care in rural areas. Application of superior surgical techniques, such as those used by The Center for Innovative GYN Care (CIGC), allows almost any patient with a complex GYN condition to undergo successful surgery in an outpatient setting. Patients are very willing to travel to centers such as this to avoid a major open procedure that requires eight weeks of recovery time, versus an outpatient surgery allowing them to go back to work in seven to 14 days. At CIGC, patients travel from all over the U.S. and world to access this type of highly specialized care. Certainly, a regional ASC will attract many patients to a more "local" center that provides them with the convenience and expertise of a single specialty GYN center.
Regardless of where they live or what they do, patients should never have to undergo any open procedure when there is a better option that dramatically decreases recovery time, pain, incision size and complications – all at a lower cost to the patient and healthcare system. Patients need to seek out these highly specialized centers and look for surgeons beyond their OBGYN generalist to ensure the highest quality of care possible. This self-advocacy approach by the patient is absolutely essential to obtain the best quality of care and is very much needed in this era of patient advocacy and the search for value-based care. Patients who take the time and effort to seek out practices such as The Center for Innovative GYN Care and others will achieve that goal of the best possible surgery at the lowest possible cost. This is, after all, what value based care should be all about.