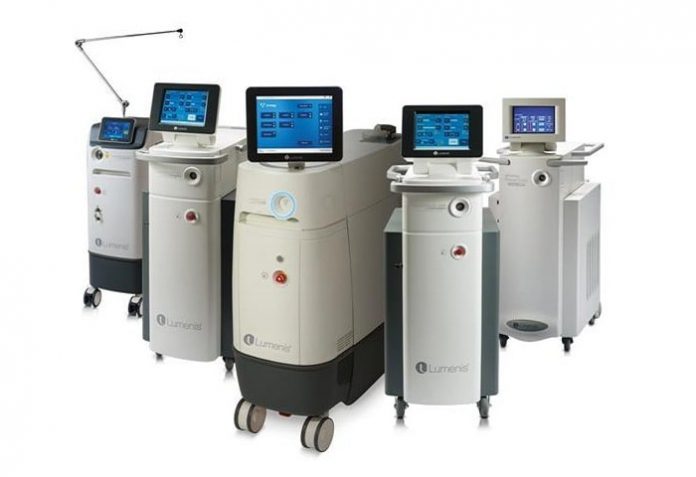 Kidney stones are a chronic problem that affects 1 in 11 people.1 In recent decades, treatment paradigms for this common problem have undergone transformative changes. The first procedural intervention was open surgery, which is largely not performed today. A less invasive percutaneous renal stone surgery was developed to remove stones through the back, an approach now used in specific scenarios such as for larger stones.
With the advent of extracorporeal shock wave lithotripsy (SWL), physicians were able to treat most patients without incisions, instead using shock waves to break stones into particles small enough to pass in the urine. SWL improved the ability to treat small to medium stones, but requires multiple treatment cycles in some cases. Some stone types are also resistant to SWL, so patients still required the percutaneous removal procedure.
In the 1990s, urologists developed a more efficient and effective way to fragment kidney stones, including very hard stones that are resistant to SWL: lasers used during endoscopic surgery of the kidneys via ureteroscopy (URS). Here, Khurshid Ghani, MBChB, MS, Associate Professor of Urology at the University of Michigan, shares his perspective on the benefits of lasers for treating kidney stones.
Dr. Ghani, you have performed many different procedures for treatment of kidney stones. How has URS and laser lithotripsy changed that landscape?
Dr. Ghani: Widespread adoption of URS for treating kidney stones has been possible because of the holmium laser, which give us the power, accuracy and shallow penetration to work efficiently while minimizing collateral damage to surrounding tissue. In a recent social media survey of urologists,2 laser technology was voted as the greatest innovation in surgical urinary stone disease.
Early on, laser lithotripsy for URS was often performed after SWL was unsuccessful, but it is now becoming the first-line choice. It is the most common treatment for kidney stones in North America (about 60% of cases),3 followed by SWL and then percutaneous renal stone surgery. URS and holmium laser lithotripsy has become the first choice for kidney stone surgery because it is highly effective, as well as safe, and can be performed immediately for patients who present to the emergency room.
How long have you been performing URS and laser lithotripsy? Has the procedure itself changed over the years?
Dr. Ghani: I began performing URS and laser lithotripsy in 2007. When holmium lasers were introduced, the first generation systems had a power output of 20 watts and fragmented stones utilizing high pulse energy and low-frequency laser settings. In a method called fragmentation and retrieval that is still commonly used today, a ureteral access sheath is inserted to allow direct access to the kidney and easier movement of the endoscope up and down the ureter. The flexible miniature ureteroscope, with the laser fiber inside, is passed through the sheath to the kidneys to locate and fragment stones. A 1cm stone, for example, is broken into pieces smaller than 3mm (the diameter of the sheath). Retrieval devices with specially designed baskets on the end are used to extract the stone fragments from the kidney one by one.
Following placement of the sheath, it is common for urologists to place a ureteral stent that remains in the body for about a week to allow settling of ureteral edema and passage of any remaining small stone fragments. The stent is a drawback of the retrieval procedure because patients can have significant symptoms related to its presence, such as blood in the urine, pain in the flank, frequent urination and urgency.4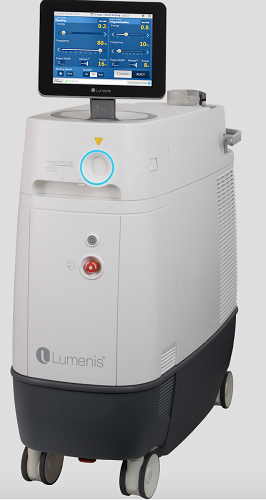 Developments in holmium laser technology have also allowed surgeons to pursue a technique for URS and laser lithotripsy called dusting. Can you explain the differences in that procedure?
Dr. Ghani: In the last few years, new high-power holmium laser systems of 100 and 120 watts have allowed us to treat stones using a high-frequency procedure called dusting (80 Hz for ultra high-frequency dusting). In the dusting procedure, an advanced holmium laser delivers high-frequency, low pulse energy (HiFr-LoPE) to pulverize stones into fine dust (particles smaller than 1mm). The dust is eliminated through the urine.
A ureteral access sheath may not be required for dusting if the stone is small because the stone volume can be eradicated with minimal large fragments, and because there is not a need for repeated passage of the scope into the kidney to remove fragments. If there is a large stone volume, a ureteral stent can help ensure that the small fragments and dust drain after surgery.
Today, modern holmium laser platforms support both retrieval and dusting, with energy settings – pulse energy, frequency and pulse width – that can be combined for a variety of operative strategies that are dictated by patient factors, stone location and composition (hardness).
A recent innovation in holmium laser treatment provides physicians with greater control during surgery. Can you explain that technology?
Dr. Ghani: A newly introduced optimized pulse delivery mechanism utilizes the characteristics of the Moses effect. This method of energy delivery provides better physician control and greater efficiency by improving impact to the stone and reducing retropulsion (movement of the stone in reaction to the laser pulse). As a result, surgeons do not need to "chase" the stone during the procedure, which saves time, reduces collateral tissue damage and ensures that stones are not lost and missed. By optimizing energy transmission, the newest innovations in Moses technology also allow treatment at a distance, broadening surgeons' capability to treat stones in locations that were difficult to access with older lasers, which required that the fiber touch the stone.
You've explained how advanced lasers have expanded patients' options for treatment of kidney stones. Can we expect to see more enhancements soon?
Dr. Ghani: I think that new advances will continue to improve the dusting procedure. A suction device to remove stone dust after a dusting technique is under development by our group, as are ways to further reduce retropulsion utilizing the Moses technology. We can expect that in the future, URS holmium laser dusting for kidney stones will continue to evolve and, most importantly, become easier and more comfortable for patients with this chronic problem. For surgeons, being facile in both techniques such as dusting and retrieval will allow us to tailor our treatment to the benefit of our patients.
Reference
1. Scales CD, Smith AC, Hanley JM, Saigal CS, Urologic Diseases in America Project. Prevalence of Kidney Stones in the United States. Eur Urol. 2012 Jul; 62(1): 160–165.
2. Nakata S. What is the greatest innovation in surgical urinary stone disease? Twitter survey (276 total votes). December 9, 2017. (https://twitter.com/NakadaSteve)
3. Oberlin DT, Flum AS, Bachrach L, Matulewicz RS, Flury SC. Contemporary surgical trends in the management of upper tract calculi. J Urol. 2015 Mar;193(3):880-4.
4. Joshi HB, Chitale SV, Nagarajan M, et al. A prospective randomized single-blind comparison of ureteral stents composed of firm and soft polymer. J Urol. 2005 Dec;174(6):2303-6.