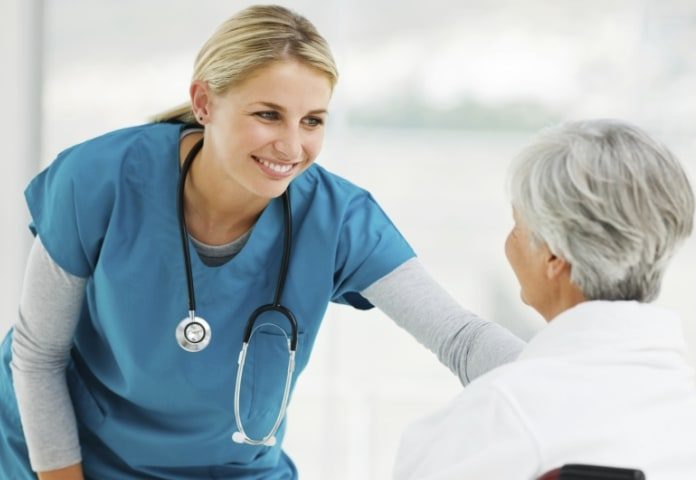 Upgraded, cloud-based IT enables Steward Health Care to improve collaboration and raise the bar on patient care.

Formed in 2010, Steward Health Care is the second largest healthcare system in New England. It has quickly grown from an original group of six hospitals to a network of 11 and 2 physician networks serving over one million patients annually in 150 communities. Through a system-wide approach, Steward focuses on three areas.
"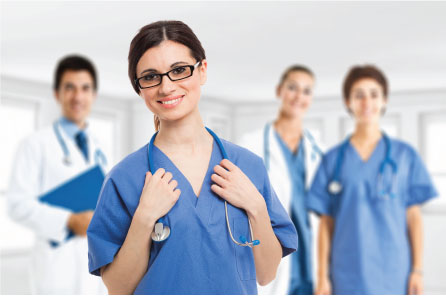 Email doesn't make Steward a di_erentiator, but it enables us to become that. It enables us to be a better healthcare system, to provide better patient care, to lower cost, to really change the face of healthcare, which is what Steward is trying to do. Microsoft understands that that's where we're trying to get to and they bend to help us get there instead of expecting us to bend to them." – Mary Buonanno, Vice President, Partner Services, Steward Health Care
–  Prevention and health promotion

–  Commitment to the underserved and promotion of health equality

–  Providing the highest quality and expertise of care in the Steward communities
BUSINESS NEEDS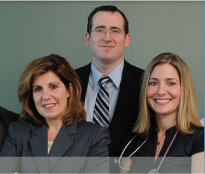 The initial six hospitals acquired to begin Steward Health Care had not been able to keep technologically up-to-date. With the rapid addition of five hospitals, the organization sought to realize economies of scale in order to maximize efficiency, improve service availability, minimize costs, and improve patient care. From a technological perspective, this meant merging the various hospitals' disparate IT systems into a coherent whole. This would minimize IT infrastructure and support costs, while providing the system-wide communication and collaboration capabilities that today's medical care demands.
"We were tasked with modernizing the technology," explains Mary Buonanno, Steward Health Care's Vice President, Partner Services. "Some of the underlying infrastructure really needed upgrading. For instance, the email system of the original six hospitals was 10 years old, and they were running Microsoft Exchange 2003. In addition, there was minimal support from a personnel perspective—just one and a half people. We had old versions of Internet Explorer, old versions of Windows. The aged systems were  making it challenging for hospital physicians and staff to access email on their computers and smartphones, limiting their ability to collaborate and communicate on patient care.
"Even though the phones were technically compatible with the email system," Buonanno said, "there were still things that didn't work and you would have glitches because the backend was more than 10 years old. "Doctors are quite frequently not in their offices," she continued. "They're up on the floor seeing patients, so when they can't get their business email on their phone, that's a big deal. Email sporadically working and physicians and executives not being able to communicate was definitely causing hardships."
"We were tasked with modernizing the technology."
"Even though the phones were technically compatible with the email
system," – Mary Buonanno, Steward Health Care's Vice President, Partner Services.
Steward Health Care sought a technology partner to help not only modernize its IT systems, but move them to a more flexible and less support-intensive cloud-based option. Buonanno considered both Google and Microsoft as technology partners, but ultimately selected Microsoft Enterprise Services with Cloud Vantage.
Buonanno needed a partner who could overcome Steward's most vexing challenge: "How do we co-mingle some of the clinic applications that may be older with the new cloud-based technology we wanted to implement, while also keeping an eye on the future?"
Steward chose Microsoft Enterprise Services and Cloud Vantage Services for several reasons, including its unrivaled knowledge of Microsoft solutions, its expertise with collaborative solutions, and its experience with integrating Microsoft solutions with other disparate technologies.
"We needed a support team to help us manage the migration to the cloud but also to better support the other technologies we wanted to implement and upgrade, including Windows and SharePoint," said Buonanno. "We took a look at the whole package from a technology perspective, and then decided that we really wanted to stay with Microsoft. They gave us the best option and they knew the systems better than anybody."
Solution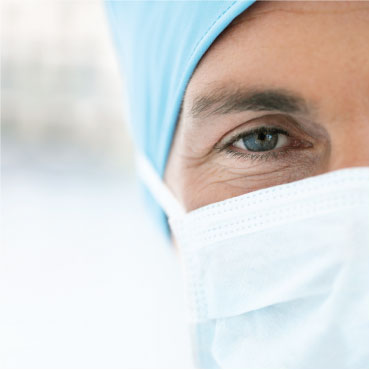 Steward Health Care initially used Microsoft Consulting Services and Cloud Vantage Services to manage its upgrade to a cloud-based Office 365 platform. "Their first task," Buonanno explained, "was to stabilize the environment through a backend platform that was current and supportable. The next step was to look at optimization in order to exploit economies of scale. What's the point of being an integrated healthcare system if you don't use those economies to drive down costs?"
Steward was assigned a Microsoft Premier Support Services Delivery Executive named Erik Svenson to function as their single point of contact for all of their migration needs. "It seemed that Erik felt as much like a Steward employee as I did," Buonanno enthused. "He was engaged, and he got where we were coming from. He really took the time to understand our corporate and business needs and devise solutions based on those. I think he really rolled up his sleeves and sat down at the table as if he was a Steward employee, and to me that was a diffierentiating factor."
During the Office 365 implementation, Erik and his Microsoft services team held multiple one-on-one sessions with the Steward IT team members to bring them up to speed on the new systems. However, it became clear that there were a great many questions about system nuances and optimizations. Buonanno has nothing but praise for her small IT staff's ability to keep the aging systems serving Steward as well as they did. However, the new system left a gap between the ambitious plans Steward had for wringing economies from it, and the IT staff's familiarity with the product. To remedy this issue and enable Steward to move its optimization plans forward immediately, Erik proposed an extended Cloud Vantage Services contract. The Services Delivery Executive, backed by Microsoft engineers and experts, was then able to provide continued support for Office 365 for 22,000 users across the organization, enabling Steward to maximize the product's usefulness and value.
Buonanno found that the value of the knowledge Erik and his team brought to Steward was far greater than she could gain from hiring in-house expertise. "I'm not sure I would get anyone that would be as knowledgeable as the team members Microsoft offers," she admitted. "This way, it's Premier Support that has to stay current. They have to understand the technology. They need to worry about keeping their staff up to speed with what Microsoft is doing. I don't have to worry about that."
Benefits
To Buonanno, the platform's greatest value is a function of its seamlessness and transparency: "It's like a downstream effect that clinicians and executives don't have to worry about. They will get their email when they need to. They're going to be able to collaborate with other clinicians when they need to, and the process will be something they don't even notice. It's a realm like plumbing—you don't think about it unless it's not there."
Enhanced security and compliance
With the stringent Federal and State regulations under which healthcare providers must function, Exchange on premises required handholding to remain compliant. With Office 365, however, cloud-based flexibilities allowed Microsoft to bake in regulatory and compliant policies, thus freeing IT from potential security headaches.
"Our security team did do a deep dive, as did our compliance team, and once Microsoft proved that they were following the rules and regulations, including the ones for Massachusetts, now it all pretty much just sits there, working," said Buonanno.
Trusted partnership enables provision of better healthcare at a lower cost
Steward is confident in having found a technology partner on whom they can rely. "Microsoft works to understand our needs, what our triggers are, what the culture is, and where this company wants to go," Buonanno explained.
"Our security team did do a deep dive, as did our compliance team, and once Microsoft proved that they were following the rules and regulations, including the ones for Massachusetts, now it all pretty much just sits there, working."
"Email doesn't make Steward a di_erentiator," but it enables us to become that," she continued. "It enables us to be a better healthcare system, to provide better patient care, to lower cost, to really change the face of healthcare, which is what Steward is trying to do. Microsoft understands that that's where we're trying to get to and they bend to help us get there instead of expecting us to bend to them."
Unparalleled support provides lifeline to resolve issues
For Steward, the engagement with Microsoft Premier Support includes knowledge transfer, but more importantly, it includes what Buonanno referred to as "escalation." "It's like knowing that you can phone a friend; that there is someone with more technical knowledge, and if they don't have the answer, they have to go find the person who does," she explained, "They have the pathways to the engineers, to the senior leaders, so if there is an issue, I know that they can escalate on my behalf to those people that I wouldn't be able to access. So having that lifeline is very beneficial to the staff."
Cloud efficiency and flexibility
Moving to Office 365 has allowed Steward to minimize hardware costs, and avoid the costs of consistently training or hiring in-house support in today's ever-changing technology landscape. "Office 365 with Microsoft Premier Support also forces us to stay current," Buonanno added. "Microsoft is going to continue to move forward like the rest of the industry, and now, we'll be able to keep pace. This engagement will keep the business current on technology."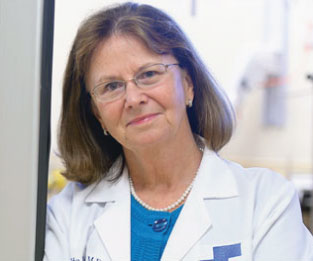 Increased credibility with end users
The more time Steward employees spend with error- and hassle-free collaboration tools, the more confident they become in their ability to rely on them. This confidence in the underlying tools gives employees the flexibility and freedom to speed communications and improve patient outcomes. "From that perspective," Buonanno explained, "I think building credibility in our ability to support the environment, to 'set it and forget it', so that users don't have to worry about it, I think that has helped us enable the business."
Looking Ahead
By removing Office 365 support from the IT staff's plate, Steward Health Care has freed resources to concentrate on a technological roadmap that improves patient care and extends the overall value of the collaboration platform to Steward. "We will continue to take a look at some of the other products that we own, and getting more bene_t from them," Buonanno said. "For instance, how do we use SharePoint more strategically? Do we look at Lync? I think that's some of the stuff we will be engaging with in the future."