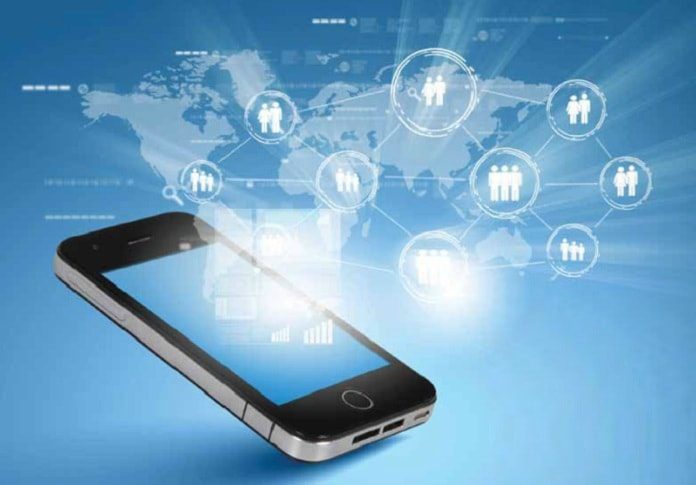 Consumers are logging on to Web Sites with heart and blood monitors and sleep trackers to understand and improve their health.

Growing numbers of health-conscious consumers are connecting themselves to Web-based health services. They are using new monitoring devices and health care portals to track and improve their physical well being.
These conn

ected-health innovations range from clever devices like FitBit's motion monitor that tracks daily activity to PatientsLikeMe, a Web site that provides support communities for patients facing life-changing diseases.
Some health care specialists think inpiduals aided by these devices and Web sites could take actions that boost public health significantly. Insurers and Medicare aren't rushing to pay for such devices. But suppliers say some employers, eager to hold down care costs, are showing interest in equipping their workers with aids that will motivate weight loss or exercise.
These devices are part of a movement to use technology to expand health care beyond the doctor's office and the hospital room. By allowing remote patients access to health care and tailored health information, remote health care increases convenience for patients who can often avoid time-consuming travel. In some cases remote health care allows consultations with far away experts. In others it keeps an eye on infirm or elderly patients without the cost of having them in a nursing home.
"The self-management wave is huge & unstoppable. Most people want to get information and take control."
— Bill Geary, Northbridge Venture Partners
Earlier Successes with Connected Health
Connected health is nothing new. Boston's Center for Connected Health at Partners Healthcare, which includes Massachusetts General and Brigham & Women's Hospitals, was founded in 1995. It is among health providers that equip patients with devices like blood-pressure and blood-sugar monitors that are connected to medical centers.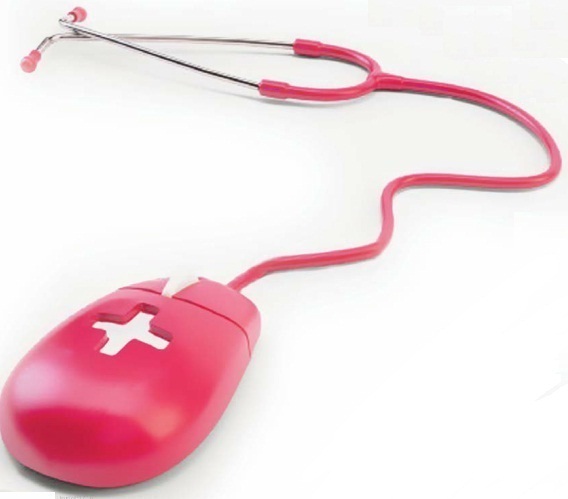 When patient tests are out of line, alarms go off and nurses or care-givers check in on the patient. The monitors have demonstrated real benefits. For example, the Center for Connected Health created a connected-cardiac-care program to monitor heart patients after they left the hospital: The system cut re-admissions to the hospital by 50 percent.
Data showing the effectiveness of consumer-driven connected-health programs are spotty. And many vendors worry that the market won't take off unless insurers and Medicare start paying for devices and monitoring.
However, it's clear that millions of inpiduals are eager to get electronic devices and services that might help them monitor health issues. The Pew Internet and American Life Project surveyed smart-phone users about apps on their phones and found that one-in-ten adults have installed some health-related apps. Speaking at the seventh Connected Health Symposium in Boston recently, Kristen Purcell, associate director of research for Pew said "that's higher than we expected."
Consumer Interest in Health Monitoring
Consumer electronics retailing giant Best Buy thinks the trend is important enough to justify adding a health care section to 500 of its stores. It sells products ranging from sleep trackers to medication monitoring systems.
Some venture capital firms have started investing in companies they believe are on the cutting edge of the trend.
"The self-management wave is huge and unstoppabable," says Bill Geary a partner at Northbridge Venture Partners, a Waltham, Mass., based venture capital firm. "Most people want to get information and take control."
Monitoring Exercise, Sleep
One self-monitoring area that has already found paying customers is exercise. A number of companies make heart-rate monitors, pedometers, cycle computers and other devices using a low-power, wireless connection technology called ANT. These devices let users track how far and fast they run or cycle, how high they get their heart rates and even how much pressure they put on a bicycle pedal. ANT Wireless, a unit of GPS maker Garmin Ltd., claims more than 4 million devices are in operation.
The newest trend with these applications is to connect them to smart phones. For example, the $80 DigiFit dongle from iTMP Technology Inc., Santa Barbara, Calif., fits into an iPhone and communicates with various body sensors to track heart rate, elapsed time, calories burned, time in zones, speed, cadence, distance, pace and power in watts. DigiFit's subscription-based apps track performance over time, helping motivate users to stick with a program and gradually boost performance.
Some companies are selling devices designed to monitor sleep patterns to help people understand better the conditions that lead to a night of tossing and turning. Zeo Inc., Newton, Mass., makes a $199 "personal sleep coach" that includes a headband with a brain-wave sensor, a bedside clock that receives and graphs its signals and a web site that stores the feedback with records of waking, deep sleep and REM sleep.
Users keep a sleep diary to record what they ate or drank and how much they exercised in an effort to see what daytime activity led to sleepless nights. Many report that with the aid of Zeo's online sleep coach they were able to make lifestyle changes that improved their sleep markedly.
An alternative is FitBit's $99 motion sensor that users wear by day to track motion and calculate calories burned, and wear on a wristband at night to track periods of restlessness and estimate how much sleep the wearer gets. Data is transmitted wirelessly to a personal account at FitBit.com.
Web-based Health Services
Healthrageous Inc., a Boston-based company started by Center for Connected Health, provides online resources to inpiduals who link their personal blood-pressure or glucose monitors to its online advice site. Healthrageous has signed up employers like data-storage giant EMC Corp. that hope to improve employee wellness.
Healthrageous also promotes community-building among users through inspiring testimonials.
Other web-based services are attempting to gather together people who share a disease to let them share their experiences. PatientsLikeMe focuses on patients with life-changing illnesses like multiple sclerosis, ALS and fibromyalgia. They recount their experiences and provide analysis of drugs they have taken and their side effects. PatientsLikeMe is funded by pharmaceutical companies, which gather data about patient experiences.
The stories provided by members are designed to help them cope with their diseases and learn about different drugs and treatments. Most are upbeat about their lives. For example a 32-year-old Lynn, Mass., schoolteacher who posts as "YellowIsJoy" writes that she has a rare kidney disease that has destroyed three transplants over 12 years.
With her fourth, named UDK for Uncle Dave's Kidney, she writes: "The doctors can't tell me how long it will last, but I'm making the most of it while I've got it! Last summer, I brought UDK up to 14,000 feet and jumped out of a plane!"