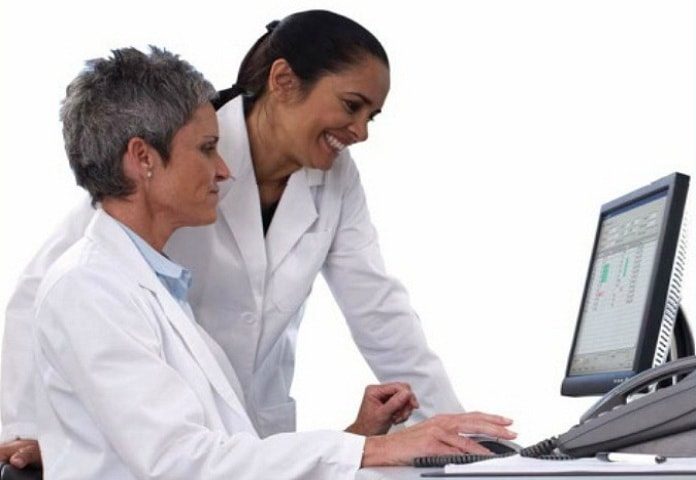 A decade ago, St. Joseph Health System began operating a web portal for physicians called Physician Connect. The move gave the physicians of the U.S.$4.1-billion-a-year, 14-facility, nonprofit organization unprecedented access to their daily patient lists and to vital statistics associated with those patients. Physicians got a running start to their day that made them more productive and enhanced the quality of care that they could provide to patients.
As technology improved and physician expectations increased, St. Joseph Health System provided its physicians and other staff with more ways to connect electronically to the healthcare organization. The use of electronic medical record systems in hospitals and medical groups grew.
Over time, portal users wanted access to those systems remotely. That created new challenges. Citrix Secure Access Manager provided remote access to applications, while the portal provided access to patient information, requiring physicians to log onto and continually switch between both. Separate logons also added to the time and trouble of gaining access to multiple applications. Separate back-end databases made it difficult to gain comprehensive information without jumping among applications.
Solution
To address these concerns, St. Joseph Health System envisioned a new, more comprehensive portal. The new portal would provide physicians with security-enabled, internal, and remote access to the specific applications and information for which they were authorized. It would provide fresh medical content targeted to their specialties. And it would make all this available through a single logon, to make the portal convenient for physicians to use.
"This portal can give our physicians assisting in rural areas worldwide access to the same medical literature that we use here at St. Joseph Heritage Medical Group. That has to increase the quality of care."
–
Michael Gilbert, MD, Associate Medical Director and Informatics Officer, St. Joseph Heritage Medical Group
 To validate their concept, St. Joseph Health System technologists and clinical stakeholders went to a two-day Architecture Design Session at the Microsoft Technology Center in Irvine, California.
"Microsoft got us through the first chunk of our product life cycle," says Jeff Allport, Vice President of IT, St. Joseph Health System. "In two days, we had a project plan that would have taken us six months to produce on our own."
St. Joseph Health System realized its vision by building on its existing infrastructure and adopting Microsoft Office SharePoint Server 2007 and Citrix Web Interface for SharePoint to create Physician Connect Gen2. One of the innovations of the new Office SharePoint Server 2007–based portal was to use Active Directory Domain Services to authenticate physicians and provide targeted access to applications and data.
Another innovation was to integrate access to multiple applications with what had previously been a content-driven portal. The organization used Office SharePoint Server 2007 to pass user authentication credentials to the Citrix Access Gateway. Users log on once and gain access to both their applications and their portal content. What physicians see on Physician Connect Gen2 is a central frame with icons for each of their applications, surrounded by content frames showing St. Joseph Health System–specific content and specialty-based information from the external content sources to which St. Joseph Health System subscribes. Physicians are beginning to use the portal to access patient information held in a deployment of Microsoft Amalga Unified Intelligence System.
Benefits
St. Joseph Health System is using its portal to benefit both physicians and patients.
1. Boosts Physician Productivity and Satisfaction
By providing its physicians with one-stop, single logon access to both content and applications, and by displaying only the content and applications that each physician needs, St. Joseph Health System has increased physician productivity and satisfaction. "For busy physicians, even one extra logon is too many," says Allport. "What we've achieved with Microsoft technologies in providing single logon access from the portal to the Citrix presentation of the applications, we couldn't have done as easily any other way. Our physicians repeatedly tell me that they're more productive and appreciative."
Through the portal, physicians and administrators can access the applications and information that they need at any time, from anywhere in the world. Doctors can enter notes on patient charts after-hours without having to return to the office or take home stacks of charts. There's an added bonus to that convenience: "Now physicians aren't kept waiting until their colleagues return patient files to the office," says Michael Gilbert, MD, Associate Medical Director and Informatics Officer at the St. Joseph Heritage Medical Group, which includes three medical offices and two urgent care centers in Orange County, California. "Moreover, charts don't get lost because they don't leave the office."
2. Enhances Quality of Care—Anytime, Anywhere
The same factors that bring convenience and productivity to physicians also bring better medical care to patients. Previously, a patient with an after-hours problem often had to wait until the next day or Monday morning for a physician to access his or her records to prescribe medications or provide other assistance. Now, patients can get immediate after-hours help.
"I got a call from a patient at 10 P.M. on a Friday," recalls Gilbert. "She was miserable, in pain, and having trouble breathing. I went to the portal, reviewed her records, and prescribed antibiotics that provided immediate relief—and saved her a nighttime visit to the emergency room."
The benefits of the portal also extend to patients far from the healthcare provider's local markets. A clinic in a remote corner of Guatemala uses pit toilets, rainwater—and Physician Connect Gen2, courtesy of Gilbert, who volunteers there. Remote physicians affiliated with St. Joseph Health System can use their mobile phones to access the portal and use the same medical resources available to their colleagues in the United States.
"This portal can give our physicians assisting in rural areas worldwide access to the same medical literature that we use here at St. Joseph Heritage Medical Group. that has to increase the quality of care."