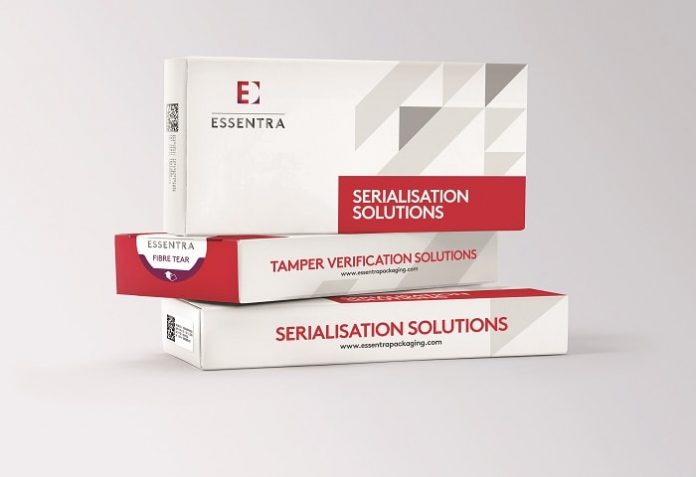 1. You have recently showcased the Golden Ratio pack can you brief us about it?
Showcased at Luxe Pack 2017 and inspired by Autumn/Winter 2018 trends, the Golden Ratio Pack interprets the themes of classicism, harmony and proportion through seven different cartons, to demonstrate Essentra's packaging capabilities. These cartons range from square and triangular to hexagonal in shape, and include features such as foiling, embossing, debossing, soft touch varnishes, pearlescent inks, window patching and matt and gloss finishes. All of these printing capabilities were artfully incorporated into packaging via Essentra's Design Hub, a service that combines both aesthetic design expertise and packaging manufacturing knowledge.

2. According to WHO one of the factors that contribute to poor patient adherence is the lack of knowledge and misunderstood treatment instruction. How do you see packaging to address this?
A lack of knowledge or information about a treatment regime is one of the key factors affecting levels of patient adherence, howeveris also the factor that packaging can help to address most easily. By providing more information – such asmore detailed instructions and specific information about side effects, ingredients and treatment – patients are more likely to take their medicines correctly. Should the primary packaging not have enough space to accommodate this information, manufacturers can supply multi-fold leaflets or extended content labels.Both of these solutions add extra space for printed content and, as they can be presented in booklet form, can be easier for customers to navigate.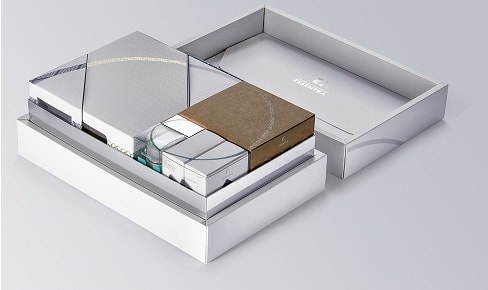 3. You won the editor's choice award at the Asian Manufacturing awards 2017, what does this mean to Essentra?
We were absolutely thrilled to have won the Editor's Choice Award. Emma Chen, Marketing Manager, and Barry Dhillon, Sales Director Asia, Health & Personal Care Packaging, represented Essentra on the night and were delighted to collect the award. We couldn't be more honoured to have been specially selected and recognised by the Editor of such a well-recognised publication as the company that has made the most impact on the industry this year.
4. Is patient adherence also a part of secondary packaging?
As mentioned previously, secondary packaging design features can certainly be used to improve levels of patient adherence, addressing concerns around a lack of knowledge and information.
Furthermore secondary packaging can help with issues regarding the protection of drugs during transportation as well protecting them from being tampered with along the supply chain. If drugs have been tampered with or are not delivered to patients correctly, this will severely lower levels of adherence. Therefore, incorporating secondary packaging features such as tamper verification labels, glued cartons or applying authentication solutions can play a vital role in improving and insuring high levels of patient adherence.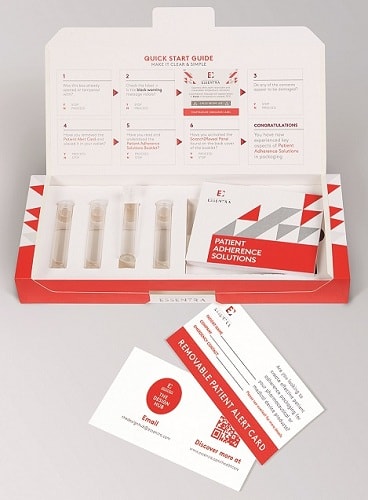 5. What would you consider the primary function of effective pharma packaging to be?
There are several primary functions that pharma packaging, indeed all packaging, needs to deliver. If we break down the different roles of packaging; packaging should be able to hold its contents, physically protect its contents, communicate information about its contents, provide security to its contents and aid in the transportation of its contents.
Pharma packaging is no different and needs to fulfil all of those qualities, plus make the consumer experience as easy as possible. Ultimately, consumers are patients who need the medication to help improve their well being and health, so the effective delivery of contents itis crucial.
6. How does your packaging help to fight adverse effects like moisture, light, oxygen and temperature variation?
At Essentra we have a range of speciality labels and inks that can be applied to secondary packaging to provide more advanced solutions. For example at Essentra we can use thermochromic inks and thermochromic ink labels to support patients who have drugs that must be kept in specific temperature conditions. The inks are activated by either high or low temperatures, revealing reversible or irreversible messages if a temperate threshold is reached.
7. What are the collective challenges of the Industry?
There are various challenges that the pharmaceutical industry is facing today, one of the most important being the threat of counterfeit drugs. Data released by the United States Food and Drug Administration (USFDA) states that approximately 10% of all pharmaceuticals sold globally are counterfeit. While counterfeiters are active around the world, not all markets suffer equally. Developed nations have the lowest amount of counterfeit pharmaceutical goods with an estimated 1% penetration rate in Europe and the USA, whilst developing nations show particularly severe penetration rates.
For example, it is estimated that up to 30% of all medicines in Africa and the Far East are fake. In 2011, the World Health Organization (WHO) reported that 64% of all antimalarial drugs in Nigeria were counterfeit.
In light of this, multiple legislations are being implemented by governments around the world, which poses another challenge. For example the EU FMD will be in place in February 2019, meaning that companies operating and trading within the EU have just over a year to implement features such as serialisation and tamper verification, both of which may require logistical and monetary costs throughout the whole supply chain.
8. What are the measures against counterfeiting?
There are several measures that packaging companies can take to combat counterfeiting, all of which generally fall into one or more of the following categories, 'track and trace', 'tamper verification' and 'authentication systems'. Essentra advocates the implementation of multi-layered solution which incorporates a number of these measures to provide enhanced security, ensuring that the drugs are both genuine and not interfered with.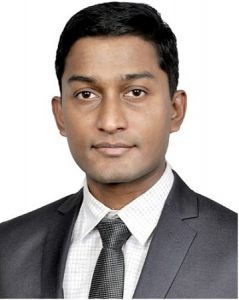 About Chandan
A graduate in International Business, Chandan has been an active member in the packaging and the associated industries. In his current position, Chandan handles the business of Health & Personal Care Packaging at Essentra. All his assignments prior to Essentra have taken him through the business development, sales and marketing functions in a variety of industries such as primary packaging in rigid plastics for the healthcare, personal care, home care and packaged food & beverages industries, protection films for industrial and consumer applications and paper & paperboard. Chandan is a stern believer in packaging as an elemental aspect of business and aims to drive this industry into a leading position of the economy.
About Essentra plc
Essentra plc is a FTSE 250 company and a leading global provider of essential components and solutions. Through its three global divisions, Essentra focuses on the light manufacture and distribution of high volume, enabling components which serve customers in a wide variety of end markets and geographies. Essentra's global network extends to 33 countries and includes c. 8,000 employees, 48 principal manufacturing facilities, 64 sales & distribution operations and four research and development centres. For further information, please visit www.essentraplc.com