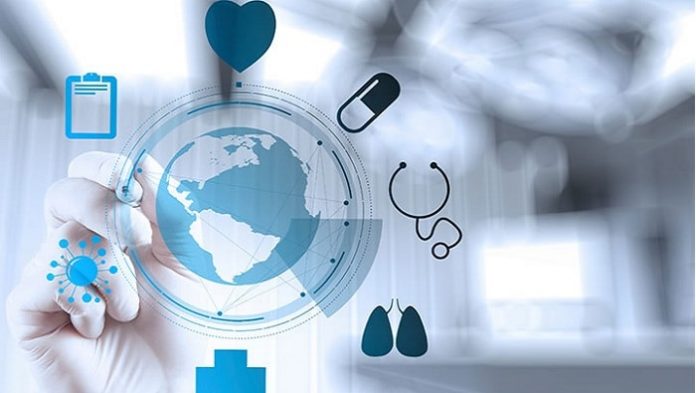 Nigeria, like many developing countries is besieged by numerous political and socioeconomic problems. Some of these include gross insecurity, inadequate social amenities, poor infrastructure, woeful housing, environmental pollution, malnutrition, prevalence of infectious and non-communicable diseases, high maternal mortality rates, and general low life expectancy amongst many other challenges. Many of these challenges or the resultant fallouts are aggravated by a pervasive weak health system all over the country.
In all the geopolitical zones, access to quality healthcare is a luxury;- as it is either unavailable or very expensive. Public health care centers are in deplorable states, with very shameful, dilapidated physical structures and a general sorry state of medical facilities.
It is important to mention that Nigeria is an extremely stressful country to live in, where basic amenities are generally lacking and citizens have to ingeniously improvise to provide necessities such as water, electricity and so on.For instance, electricity is lacking or epileptic in many areas, and so, many households have to use generating sets for (usually) limited hours per day.
This is costly to obtain and maintain particularly with the intermittent fuel crisis, which now seems to be a fixture of the Nigerian story. These electricity generators also release toxic and noxious gases, significantly polluting the environment.Also, many households lack access to safe water sources and have to draw from a well or explore other options. All of these and many other factors represent significant stressors to many Nigerians.
The cities are poorly planned, generally overcrowded,with ineffective road networks and public transportation systems. Most cities lack waste management systems as well as other necessary structures for functionality and support for human habitation.One extremely risky but common means of transportation is the use of motorcycles popularly known as 'okada'. These are very prone to fatal accidents and now represent a major cause of mortality and morbidity in Nigeria.
Poor diet and nutrition as well as inadequate exercise are also factors contributing to health deterioration. There are so many other health risk factors, such as unregulated food, cosmetic and medicine production and distribution.Inferior and fake drugs are therefore, ubiquitous in the country. There are generally poor standards and weak regulation, predisposing Nigerian consumers to potential toxicants.
Having a health condition or emergency is arguably one of the most dreaded possibilities by Nigerians. When many become sick, rather than go to hospitals, where healthcare is unimaginably expensive and arduous to access, many will prefer to go to religious (traditional, Christian or Islamic centers)or other spiritual centers for intervention. The situation is indeed bad. The typical Nigerian hospital environment is patient unfriendly; highly disorganized, foul smelling and extremely stressful to navigate.
Timely completion of requisite documentation and successful examination by a doctor is by any stretch of the imagination a hassle. The administration is extremely poor with very extensive, daunting paper work, yielding long, exhausting queues, in many cases.Worse still, many medical centers lack appropriate diagnostic tools and treatment facilities. In many hospitals in the urban areas, basic facilities such as gloves and oxygen are lacking.
Many have epileptic power supply and inadequate access to water, which translates directly to dangerously poor sanitation and hygiene levels. In cases of emergency, relatives of a patient are required to buy cotton wool, gloves, oxygen and so on before the patient can be absorbed to the hospital for treatment.
This sort of sloppy practice has led to the unwarranted loss of many lives.In addition to these woes, there is a gross shortage of medical personnel which is being worsened by the endless migration of numerous doctors, nurses, pharmacists, dieticians, laboratory technicians and so on to other countries, in search of better life prospects. This brain drain is triggered mostly by job dissatisfaction, unpromising career prospects and tough working conditions.
Most countries want to retain highly trained experts/talent, not push them out. Nigeria, like in many respects, is an exception. There are no initiatives or provisions whatsoever, to dissuade the emigration of trained medical personnel.
This has affected healthcare delivery all over the country, but the rural areas are the worst hit. In many rural and semi-rural medical centers, there are no doctors to assess, prescribe treatment/medicine or monitor patients' condition, and auxiliary nurses and public health personnel fill the gap in many cases.
In many of these regions, there is either a total absence of or poorly equipped diagnostic centers. These factors exacerbate public health problems such as the abuse of antibiotics and other drugs as well as maternal and child morbidity and mortality. It also promotes quackery, erodes professional decorum and renders the populace vulnerable to health complications or untimely death. While medical care is indeed very expensive, with costs continuing to rise, the Nigerian government at respective levels should prioritize healthcare by allocating more resources to healthcare and appropriately furnishing health budgets.
According to some reports, Nigeria provides healthcare for only about 3% of its population. It is necessary to expand Nigeria's health insurance program. It may be wise to emulate countries like Kenya where, initiatives such as National Hospitals Insurance Fund has been established to ensure access to health care by the very poor. More investment in preventative care and public health promotion is also desirable.