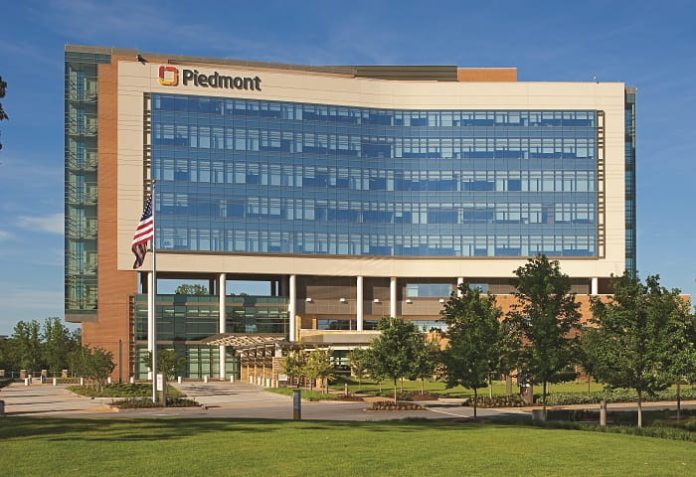 The Initial Situation :
Healthcare providers store a colossal amount of data in the form of decades of patient information, gathered before the real birth of data analytics, and before the concept of "big data" even existed. Piedmont alone had over 22,000 fields to analyze gathered from around 30 different published data sources. Multiplied by the number of records available Piedmont had to extract value from over 555 billion data points.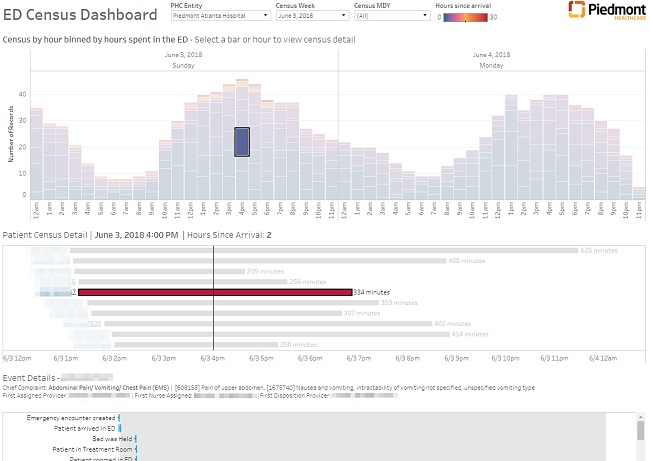 Piedmont wanted to take their processing and understanding of its available data to the next level. Thanks to an aggressive growth strategy greatly increasing the size of the business, Piedmont ran into significant scalability problems with their old SQL Server system, resulting in mounting security, speed and cost issues when analyzing its data.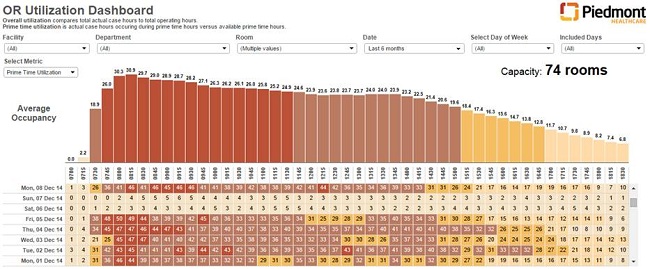 Piedmont outlined its requirements for a replacement with a set of guiding principles:
Data should be democratized and disseminated within the organization.
Data should be immediately available to decision makers.
Reports containing data from internal systems should be no more than 24 hours old.
Visualizations should seamlessly enable the end user to explore data from summary level detail.
Reports should be consolidated at a single portal using a uniform presentation layer.
After over eight years of using Tableau for all its business intelligence purposes, Piedmont selected Exasol to be the beating heart of all its data analytics needs, while keeping Tableau's front-end user interface for its visualizations.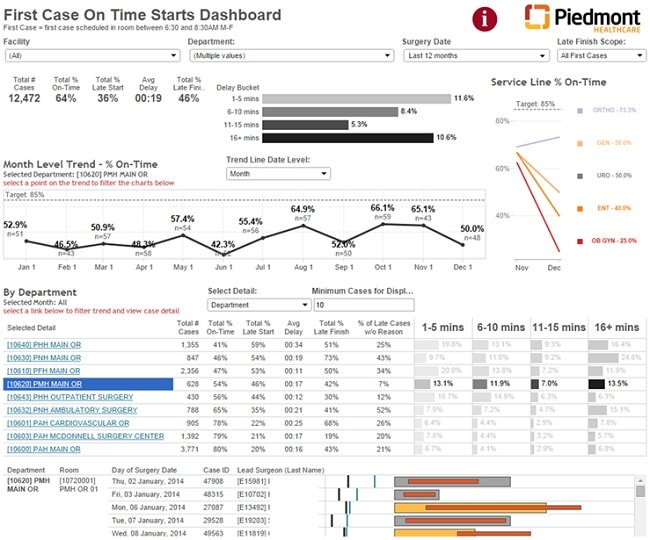 Piedmont's topology consisted of EPSi, healthcare financial decision support software that acts as an aggregator for all healthcare systems. It also included Epic, an electronic healthcare record system which was the source of a huge amount of data. Exasol was used to replace the data warehouse component, both the core repository and also systems aligned to Piedmont clinic (a sub organization of Piedmont) and the Piedmont Physicians group.
Piedmont set itself the goal of inflicting zero harm from the time patients entered its facilities to the time they left, seeking to protect them from any further infections and reduce the recidivism rate to as close to 0% as possible, a hugely audacious and ambitious goal for a healthcare provider.
Executive leadership puts analytics at the heart of healthcare with Exasol :
Having Piedmont Healthcare's executive leadership focused on data was the first step towards enacting a slew of data centric projects, which have now permeated down through the organization. Now, anyone within the organization can get access to see certain data through Tableau Server and 311 members of staff are actively using Tableau Desktop – much larger than the original business intelligence and data architecture teams of 24 people. With this democratization of data has also come an increased allowance for staf autonomy when it comes to using data to improve processes.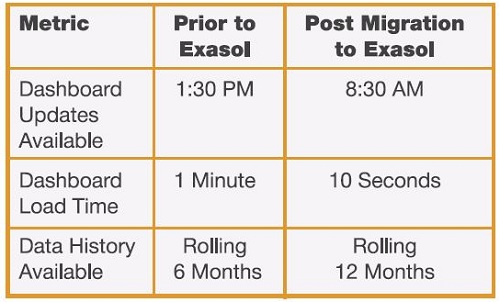 Infection Prevention with Exasol :
The data architecture team has now progressed onto more ambitious projects using Exasol. Chief among them is the infection prevention dashboard. This involved looking for lab results showing infections and using data to work out the root cause. This illustrated whether an infection was something that was acquired in the hospital and how.
"By placing Exasol at the beating heart of our analytics we have seen significant improvements, not only to the organization's bottom line, but to the satisfaction and safe delivery of our services to patients."
Within the first year of using Exasol Piedmont saw a significant reduction in harm by 40%, by measuring against 30 metrics, for example the percentage of patience being readmitted after 30 days and tracking the rates of sepsis. Several Piedmont Hospitals registered 0% infection rate across CLABSI, CAUTI and MRSA across the entire year.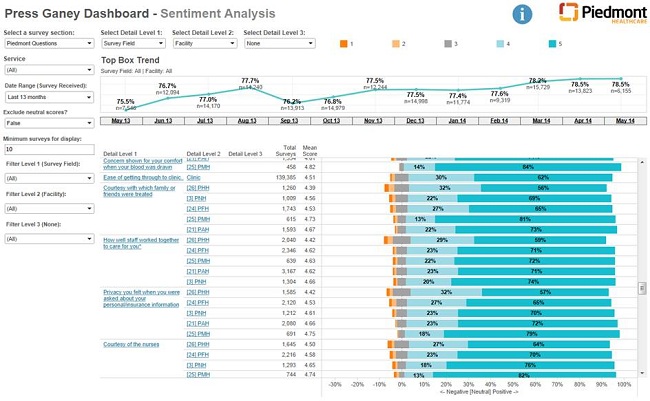 Meeting the speed at which questions could be answered
The broadest change of the increased speed of analytics enacted was in productivity, specifically in the speed at which questions could be answered. Conducting meaningful macro-analysis required staf to return to their desks and spend hours pulling together information. With the speed of Exasol's in memory analytic database, questions raised in meetings can now be answered immediately, and that time repurposed to create solutions for emerging problems, delivering better healthcare to patients. Even with constantly growing patient numbers, data can be sourced and utilized in a very short time.
Mark Jackson, Director of BI at Piedmont Healthcare: "By placing Exasol at the beating heart of our analytics we have seen significant improvements, not only to the organization's bottom line, but to the satisfaction and safe delivery of our services to patients. Internally, it is also helping Piedmont staff deliver a better service, increase productivity and this results in a happier working environment.
For me personally, it has taken a lot of stress out of the day to day. When we need answers, we can get them in near-real time. We can trust in Exasol to deliver results, at speed and are confident in its ability to scale for our future. Working life has much-improved since we implemented Exasol."
Conclusion:
Exasol has improved the democratization of data at Piedmont, opening greater access to more decision makers who have used data to improve the running of their healthcare practice.
Exasol's implementation has permeated into many different areas of Piedmont's business, making it a truly data-led organization. Hospital care quality, operation outcomes, patience satisfaction have all improved as a result of transforming into a data driven healthcare provider. Previous data models maxed out at a size of 100 million records. Today, with Exasol, there are data models with over 2 billion records immediately available for analysis. Exasol can scale and grow in step with demand, and it is ready to support Piedmont Healthcare's ambitious growth strategy for years to come.