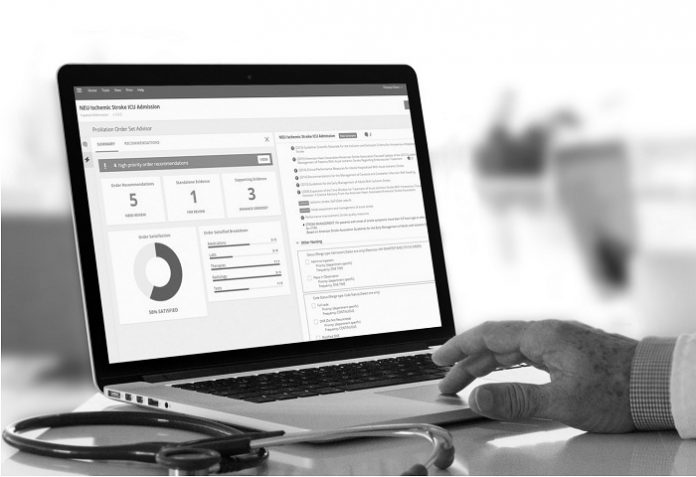 The past decade has ushered in a new day for point-of-care clinical decision making, thanks to Meaningful Use and other regulatory initiatives aimed at improving patient outcomes and costs. By and large, most of today's hospitals and health systems have invested significant resources into computerized physician order entry (CPOE) and evidence-based order sets to align with industry quality movements and incentive programs.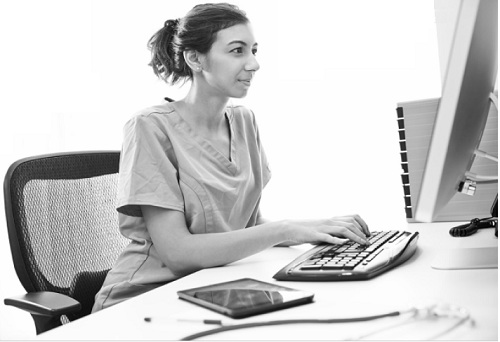 Healthcare executives understand the value of these tools. Industry evidence i, ii continuously backs their effectiveness in preventing errors and driving performance improvement. The current quandary hospital leaders face is maintaining these content assets overtime to ensure clinical decision-making aligns with the most up-to-date industry best practices in a sustainable manner.
The reality is that initial investments in order sets—which are typically significant—run the risk of falling short of their potential if the industry does not transition from an acquisition and implementation focus to ongoing maintenance. Recognizing what's at stake, the Centers for Medicare and Medicaid Services (CMS) declared in 2016 that implementation efforts had "topped out," and focus should now turn to optimization.
Consequently, healthcare organizations that have successfully navigated the massive undertaking of creating and deploying dozens, even hundreds, of order sets into CPOE systems must now channel the same energy and resources into maintenance strategies.
Order Sets: The Current State of Affairs
Today's hospitals rely on use of evidence-based order sets to standardize care practices and minimize clinical variation. These strategies are critical for positioning within value-based care models as they lay the needed foundation for improving clinical performance and containing costs across health systems that are increasingly complex both in size and geographical arrangement.
To extract the greatest value from an order set strategy, content must be updated whenever evidence changes—an all-too-frequent occurrence. In fact, one recent study found that more than 20 percent of core information guiding clinical practice will change within one year based on new evidence or guidelines. Yet, many hospitals face notable challenges keeping order sets current due to manual, burdensome processes and the speed at which evidence is evolving.
A recent Modern Healthcare report, for instance, revealed that 65% of hospital executives believe their order set maintenance process is not efficient or only somewhat efficientiii. This lack of efficiency carries a high price tag that could easily be eliminated with the right tools and governance processes. In fact,  The Advisory Board, has estimated potential savings of $20 million to $30 million (per $1 billion in revenue) with the right infrastructure in play.
Yet, the Modern Healthcare survey found that 72% of organizations are storing large libraries of order sets in their EHR a system that typically isn't designed for clinical content management. As a result, stakeholders are left to do their own review of literature and determine needed updates an extremely laborious and time-consuming process that can take a significant toll on operational efficiency.
Moving Towards a Sustainable Order Set Optimization Strategy
The good news is that industry frameworks and tools exist that can help healthcare executives better manage order sets and consistency of care.Outlined below are four cornerstone strategies needed for order set optimization.
By now, hospitals and health systems have come to understand the limitations associated with use of EHRs for order set maintenance. It's the reason many healthcare organizations have turned to third-party support. Yet, not all solutions are created equal, and efficient maintenance processes rely heavily on accurate data exchange that enables order set governance teams to export order sets out of an EHR and import them directly in the content management solution.
When an interoperable framework exists between the EHR and a dedicated clinical content management solution, hospitals and health systems are best positioned for order set optimization. Otherwise, IT organizations must constantly battle a double-build quandary where separate order set libraries exist in each system.
Content Governance and Maintenance
Today's hospitals often lack the staff resources needed to keep order set content aligned with the latest evidence. Some estimates point to an average need of 16 people across departments to review literature and maintain content. A fluid regulatory environment where value-based programs are continuously updated exacerbates the situation. Healthcare organizations need access to clinical content management infrastructures that continuously monitor the latest evidence and automate the process of changing order sets to align content.
Streamlined Collaboration
Clinician consensus is critical for adoption of evidence-based practices, yet the process for approving changes can be tedious and time-consuming, often taking more than a month for one order set change, according to the Modern Healthcare Custom Media survey, due to the number of stakeholders involved and increasingly complex healthcare networks.
Healthcare organizations can best streamline collaboration by addressing three key areas: policy and process; staffing and resources; and systems limitations. In terms of policy and process, best practices designate the need for centralized, single-entity governance to ensure consistency. The resource challenge is best addressed through the right framework of technology and automation to streamline the review process. System limitations point to the need for infrastructures purposely built to address the robust document and knowledge management needs of an efficient optimization strategy.
Consensus and buy-in from clinical staff is vital to any order set optimization strategy. Without it, both adoption of new evidence and standardization of best practices will falter.
Simply put, those using order sets for decision-making must trust the evidence. For this reason, healthcare organizations should fundamentally consider three elements of the evidence powering their order sets:
The credibility of the source
Clinicians must fundamentally understand and trust the methodology used to derive update recommendations.
How the evidence is applied to order sets
Evidence resources that are contextually relevant and easily accessible are vital to order set optimization.
How stakeholders learn evidence has changed
The best tools can distill volumes of literature down into clinically-focused, relevant directives for specific order sets and provide change notifications.
Order set strategies will remain a critical component of any health system's point-of-care clinical decision support strategy going forward. To extract the full value of investments made into these important content assets, clinical and financial leaders must shift their focus to optimization and consider the best tools and processes for efficient, effective and sustainable order set maintenance.
References
i. Ahmadian L, Khajouei R. Impact of computerized order sets on practitioner performance. Studies in Health Technology and Informatics. 2012. 180: 1129-31.
ii.Valgardson J, Merino M, Redgrave, J, et al. Effectiveness of Inpatient Insulin Order Sets Using Human Insulins in Noncritically Ill Patients in a Rural Hospital. Endocrine Practice. July 2015. 21 (7): 794-806.
iii.Optimizing Order Sets: The DIY Dilemma. Modern Healthcare Custom Media.