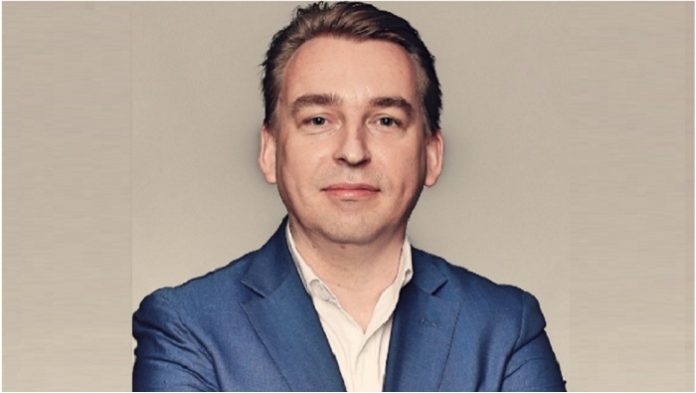 Q1. What are the important new innovations that we should keep an eye out for?
A1: Allow me to focus on a few selected themes rather than specific innovations, with each theme home to many existing and future innovations.
Consumerization of Healthcare
You've probably heard, or most likely even used, Uber, Grab, Didi, Netflix, iFlix, Spotify and many more. These are on-demand platforms that enable consumers to instantly access a desired service, be it transportation or entertainment, from anywhere, anytime. Some services charge a subscription fee to grant instant access, others charge per usage.
I believe we will see, in the near future, a widespread application of such on-demand or subscription-based business models for various healthcare services, be it for consultations, laboratory tests or medications. The key here is that the consumer is driving the engagement, and can access a wide range of healthcare services through a mobile phone, at any time.
There are already a few notable pioneers out there, like HaloDoc or KonsultaMD, which offer on-demand telehealth services in Indonesia and the Philippines.
In parallel to the increasing use of technology, many healthcare providers are now experimenting with an overhaul of their given brick-and-mortar stores to increase the range of available services.
Over the past few years, US-based CVS and Walmart have started a new category by opening small clinics in their retail outlets, offering primary care services along fast-moving consumer goods. In the Philippines, FamilyDOC adopted a slightly adjusted model, by offering, in a single retail outlet, primary care services, a pharmacy and convenience store, as well as laboratory services. This concept is currently rolled-out in the suburban population centers in the larger Manila area.
The idea behind both, CVS and FamilyDOC, is the same – bringing the delivery of healthcare services closer to the consumer. The next logical step is to move the healthcare delivery into existing pharmacy outlets.
The latter acts in most emerging markets as the primary healthcare provider in the urban and rural areas. The need to have a doctor physically present in the pharmacy could be replaced by providing doctors through telehealth services, on-demand. Recent advances in point-of-care diagnostics will soon enable the pharmacist to provide a wide range of affordable laboratory services without the need of sending blood samples to a central laboratory. Not to mention the convenience such service will provide to customers, as results will be made available within minutes rather than hours, all in the vicinity of one's home or place of work.
The New Regional Challengers
Today's healthcare systems in most parts of Southeast Asia are differently setup compared to their counterparts in Western countries, in terms of service delivery, payment structure, infrastructure readiness, and most important, patient socio-demographics. However, over and over again we see attempts to implement healthcare software systems that were developed for mature markets, and different circumstances, in local or regional healthcare providers.
Most of these projects fail, are mid-way abandoned, or are put on hold, indefinitely. Bad project management might be one reason for the delays, but I believe the real challenge arises with the integration of a highly fragmented healthcare ecosystem, as it exists in most countries in Southeast Asia.
Most small clinics (private and public) don't have computers, and integration is mainly done by means of exchanging paper-based records. Alternatively, doctors swap patient notes via Whatsapp and Viber.
Even if the integration part is resolved, one challenge remains: the cost of rolling out a product from one of the existing major healthcare software providers might not fit within the investment capacity of many large and small healthcare providers in the region. Simply said, the software does the job but is just too expensive.
Now, I see this as an opportunity, one that could give birth to a new breed of healthcare technology players – Startups, natively born in Asia, building products for the Asian market. You have Practo, one of the first, developing software solutions for hospitals and clinics in India, and other parts of SouthEast Asia.I also met many smaller players over the course of the last year. These companies build products, on open platforms, that fit the balance sheets of the many smaller healthcare players in Asia, and at the same time these products get the job done.
Apart from offering more affordable alternatives, cost-savings may also come from technology that challenge traditional cost structures. For example, Lifetrack allows hospitals and clinics to outsource radiology readings for x-rays and ultrasounds. For small players, solutions such as this allow them to allocate resources more efficiently, and to ensure they are able to offer these services, even in the absence of a full-time specialist.
Artificial Intelligence
Q2. Will AI replace doctors?
A2. I'd say not at all. Rather, it will improve doctors' capabilities and allow them to focus on what matters most – the patient, not the administrative overhead. The latter is done better by any machine (intelligent or not) that is capable of handling large volumes of repetitive tasks. Wouldn't that be a good start?
Initial pilots that apply the efficiency and speed of Machine Learning algorithms to detect and spot anomalies in medical images have shown promising results. Maybe, in a not so distant future, the first reading of medical images will be done by an AI-enabled computer system, that presents its recommendations to the specialist handling the final reading.
AI-powered algorithms can swiftly sweep through large sets of historical medical records and find patterns that could help doctors to make better treatment decisions. Overall, AI-enabled decision support systems will sooner rather than later enter healthcare facilities, and will only improve the quality of care, by aiding doctors with powerful insights, at unprecedented speeds.
Shifting demographics in Asia will increase healthcare demands and challenges exponentially in the coming years. What must innovators do now to ensure that we plug the gaps before they become too huge?
We, the healthcare innovators, must collaborate better, share our learnings, and our failures. I can't stress enough the importance of the latter. Failures form a crucial part of the innovation process, yet most of the time we don't talk about it. Sharing these insights with our peers will enable us to leapfrog, and find the "right" solutions faster.
I am a firm believer that technology will play a crucial role in addressing the healthcare gaps in each of our respective markets. However, we should not just roll-out technology solutions for the sake of it, They must solve meaningful problems and address issues in the existing healthcare processes. We must focus on the real issues, and problems, affecting the lives of consumers and patients.
In emerging markets, identifying what these real issues are is a challenge in itself due to the sheer lack of data and the reluctance to collect it. Here, the right technology platform can clearly be a game-changer. As innovators, our role is not just filling in the gaps, but also in articulating where these gaps are, and monitoring emerging trends. This could have an impact not only on the way we do business, but also in areas such as public health, research and policy.
Overall, any new solution, technology-driven or not, must improve the quality of care, and enable us to scale up faster to significantly extend the reach of today's healthcare systems to a rapidly increasing population.
Q3. What's the value of being on the HIMSS Asia Pacific Innovation Committee?
A3. Innovation doesn't happen in silos, it is a collaborative process. The HIMSS APAC Innovation Committee brings together like-minded innovators, providing them with a platform to discuss today's healthcare challenges. The committee will provide the region's healthcare innovators with a venue to introduce their respective products to a larger base of potential customers, test their products in new markets, thereby gaining new insights.
Q4. What is the biggest challenge for advancing healthcare innovation in APAC?
A4. We face two major challenges: first, given the limited spending capabilities of the larger parts of the population in Southeast Asia, we have to do more, with less. We have to find healthcare solutions that can be deployed at lower cost, being financially sustainable, but must deliver the same outcome.
The second challenge is the state of the software at the core of the medium-size to larger healthcare institutions in the region. Those systems, supporting the daily operations of hospitals and larger clinics, are usually designed with a fortress in mind, and the data locked away inside, was never meant to be shared easily with the outside world. In some instances, a fax machine is still considered the most reliable way of exchanging a patient's healthcare records. Linking these dated systems to the growing number of digital healthcare apps, out there in the hands of consumers, will prove to be a tremendous task ahead. Healthcare providers must shift to open platforms, rather than today's closed systems, to cope with this new demand.
Lastly, we also face the challenge of adoption, both among end-users and healthcare practitioners. Our experience has shown that many patients and doctors are skeptical of using new technology, often entrenched in the old way of doing things. There is a danger that new technology or equipment introduced in healthcare settings may not be integrated into everyday workflow. We need to reduce barriers to trial and usage by ensuring these solutions are intuitive and user-friendly.
Q5. Why do you have the passion for innovation?
A5. More than passion, what inspires me to push forward on a day-to-day basis are the potential opportunities to do things better and right, in the face of all the inefficiencies that we encounter daily. In particular, when it comes to healthcare, I would like to drive the kind of change that potentially could alter the lives of millions for good. These changes are not brought about by overnight fixes. They require continuous learning and experimentation, with the process often involving multiple steps rather than a quick leap. Here, passion might get you started, but persistence and a good strategy get you scale.
Q6. If you were to share one piece of advice with healthcare innovators…
A6. Focus! Focus on one problem at a time. The complexity of the healthcare sector in general tends to easily overwhelm one. Naturally we start to lose focus by trying to solve one too many problems at once. So, pick one problem, become an expert at it, experiment until you find a solution, and then scale it. Think big, but start with one single problem.