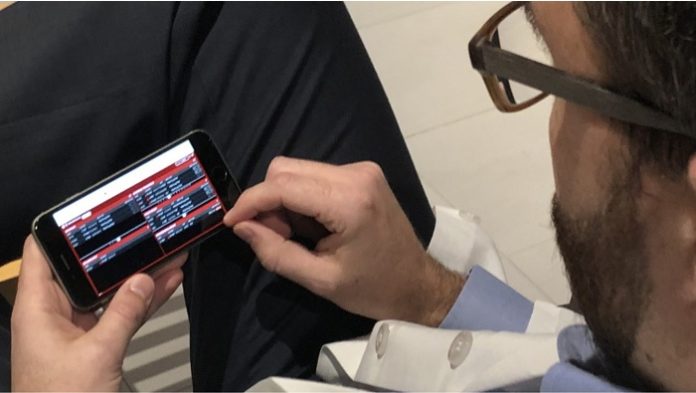 Healthcare organizations worldwide share many critical challenges: aging populations, the rising health toll and cost of chronic diseases, physician and nursing shortages, consumer demand for more convenient and affordable care, growing operational complexity, and tightening financial constraints.
As healthcare leaders look to solve these and other deep-seated issues, they are embracing innovative technologies, new business models, and more consumer-focused strategies to make more significant gains in the coming year.
Consumer-centric healthcare delivery
The growth of a multi-cultural/ multi-generational demographic coupled with an aging population is creating both opportunities and threats to traditional health systems. Increasingly, patients are using technology to take the driver's seat in managing their health—and patient preference has become a critical factor in achieving sustainability.
In search of accessible, affordable, and personalized services, many healthcare consumers are attracted to new entrants in the healthcare market, such as technology-based companies, new primary care models, and national providers of outpatient surgery and imaging. The common denominator of these disrupters: an ability to test new models of care with price transparency, unencumbered by the politics and complex decision-making (and fixed costs) of a large hospital or health system organization.
To protect their markets, leading health systems are expanding their services and service areas, improving the coordination of care across the continuum, and working to manage payment policies to address consumers' cost concerns. Whether rooted in cost, quality, ease of access, or loyalty, consumer preferences vary across age, gender, and ethnicity, and health systems need to understand these preferences to map future services and roles.
Managing return on investment at a deeper level
Savvy financial and operational healthcare leaders and stakeholders are demanding more for their investments. While return on invested capital has always been a focus at the division and department level within a health system, executives are now being challenged to dig deeper and determine the care model, staffing, and utilization of nearly every asset.
Healthcare lags other industries in this regard. For example, large retailers know exactly how much each centimeter of shelf space contributes to their top and bottom lines. Similarly, our most sophisticated clients understand the costs and the return at a device level, from MR and CT systems to outpatient surgery centers. More healthcare providers will need to operate this way in the future. Doing so requires a new operational playbook that includes next-level financial analysis, operational KPIs, alignment on strategy, and a team that is clinically, operationally, and financially aligned.
Stretching resources with AI
Artificial intelligence (AI) and analytics are giving healthcare leaders new tools to optimize clinical outcomes and productivity. Global spending on AI in healthcare is forecast to reach over USD 8 billion by 2026, growing at an annualized rate of nearly 50 percent from 2019 to 2026. Emerging AI-based platforms, ecosystems, and tools are advancing everything from cancer detection and risk prediction to robotic surgery and patient flow optimization.
We see considerable potential in AI platforms and services, launching more than 30 AI-enabled devices and applications in 2019 alone. These included a deep-learning MRI app that improves image quality while lowering scan times; a mobile x-ray device with AI-based algorithms that eliminate hours of repetitive work for technologists; and an operational decision support app that at one hospital has contributed to a 52 percent reduction in excess inpatient days.
This is just the infancy of AI-enabled healthcare services. Expect to see many manufacturers invest in developing smarter software and devices that are even better at tackling incredibly complex challenges (surgery, radiology, census forecasting) as well as the repetitive but essential tasks that doctors, nurses, billers, and other professionals perform day after day.
Going all-in on virtual care
We see virtual care playing a more prominent role in client strategies, as technologies around remote monitoring and cloud-based data management grow in maturity. Virtual care and surveillance platforms give healthcare organizations a way to achieve two critical goals: reduce variations in care delivery and extend the reach of specialized practitioners with advanced skills to more patients.
With the help of virtual care and surveillance platforms, health systems are activating "one to many" staffing models across multiple critical care locations. In combination with adherence to care protocols, virtual care supports more consistent outcomes, no matter where the patient receives care. It also drives greater productivity and scale from the health system's fixed assets and limited specialty resources. While stroke management is an initial focus of many virtual care platforms, providers are also looking at critical care, diabetes management, sepsis surveillance, and other high-risk, high-cost conditions.
Technology is only part of the solution. Moving to the virtual world of care requires leaders to rethink how caregivers, care delivery processes, payment models, risk management, and support capabilities come together– and to develop a robust strategic plan to make it all work.
Addressing complexity with focus and vision
The complexity of what defines a health system will continue to increase as organizations need to be effective across the care continuum and across multiple functions. There's a myriad of potential roles to consider, including payer, technology/innovation accelerator, clinical research resource, educator and professional training site as well as a care provider in acute, post-acute, outpatient, virtual, and retail care. The sheer complexity of running the IT or analytics function for many health systems is daunting, let alone the revenue cycle process for so many different care venues and payment models.
This level of complexity demands new types of leaders and approaches to leadership. It also requires the organization to come to terms with what it can and should do on its own and where partners can bring needed expertise and focus. Even more importantly, it requires the organization to articulate a clear vision of what type of organization it aspires to be, and what it will (and will not) do to achieve that goal.

"Artificial Intelligence (AI) in Healthcare Market Size, Share, Trends and Forecast 2019-2026".
Acumen Research and Consulting, July 8, 2019.