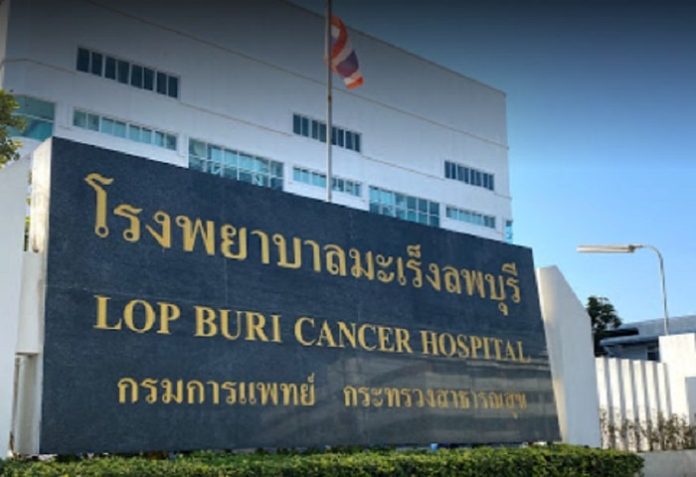 In October 2019 Accuray announced that Thailand's Lopburi Cancer Hospital, a leading facility in the Mueang district of Thailand designated a national center of excellence became their first client in the Asia-Pacific region to clinically use the combination of RaySearch's treatment planning system RayStation® with Accuray's Radixact® Treatment Delivery System.
You can find the full announcement here.
Hospital & Healthcare Management – HHM Global conducted an interview with Birgit Fleurent, Chief Marketing Officer, Accuray as well as with Lopburi Cancer Hospital.
View the full interview with Birgit Fleurent highlights on Accuray's development is the Asia-Pacific Region and how Accuray platforms are helping to change the landscape of cancer treatment methodology today.
Below are the answers from Lopburi Cancer Hospital on why they opted for Accuray's Radixact® Treatment Delivery System and the benefits Lopburi Cancer Hospital has seen since using the system and how the center has become a pioneer in advanced technology to treat patients.
Q1. Lopburi has the distinction of being one of the most innovative hospitals in the region. You are the first Asia Pacific hospital to treat patients with RayStation and Radixact systems are a testimony to that.What was the idea behind opting for RayStation and Radixact as your treatment partner systems simultaneously?
Ans: We like to expand the treatment capability of our center with the Radixact System. And RayStation is selected as TPS for Radixact mainly because we already have RayStation for other system and we do not like to increase a number of variety of TPS in our center. Additionally, we like to utilize the advanced features of RayStation for this advanced treatment machine.
Q2. Tell us more about RayStation's automated breast planning capabilities. What are the benefits Lopburi Cancer Hospital derived from it? Also, if you could throw some light on its unique multi-criteria optimization.
Ans: The automated breast planning reduced planning time for simple breast cases. And multi-criteria optimization helps make planning complex cases less difficult.
Q3. How has the installation of the Accuray's Radixact Treatment Delivery System improved the process of radiation therapy in your hospital?
Ans: Radixact allows daily image verification in 3D to become practical. Also, treatment for complex cases is less difficult because the system does not require multiple couch angles or any accessories attached to the gantry.
Q4. How effective have RayStation and Radixact systems been in resolving treatment issues? Can you cite some recent examples where both these systems have excelled?
Ans: The systems reduce complexity of planning and treating a target which is larger than conventional field size. Also,when treating cases with highly constrained organ at risk we can achieve clinical goals without a large number of complex treatment fields or arcs.
Q5. We have often observed that while the systems like RayStation as well as Radixact make the entire examination process seamless, yet there is an ample amount of training required for handling them in the exact way they should be. What are the steps taken by Lopburi in this regard?
Ans: We assigned one specific person to observe the whole installation and training process and another one person will collaborate when the department is not too busy.