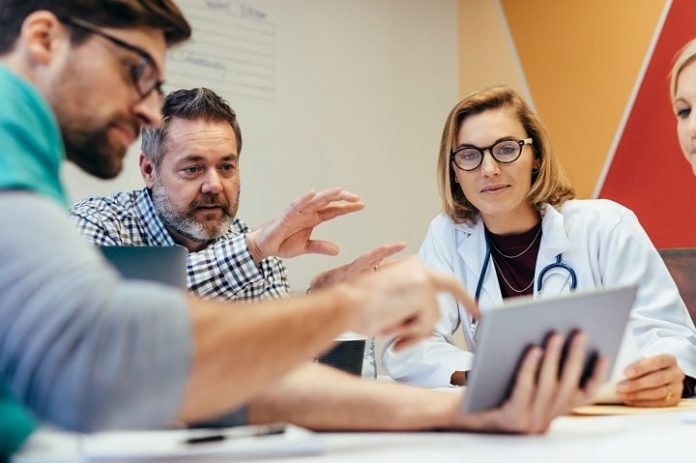 The healthcare industry is in the midst of an unprecedented revolution. Historically, the industry has not been known to embrace rapid change. Yet recent efforts to move providers from volume to value seem to be bucking the trend.
With the help of health IT tools and strong investment from key players across the care continuum, value-based care is taking off in a big way.
The latest evidence comes from the 2019 performance results of the Medicare Pathways to Success Program, previously known as the Medicare Shared Savings Program (MSSP).
In September, CMS Administrator Seema Verma announced that 2019 was the best year yet for savings. Five hundred and forty-one accountable care organizations (ACOs) generated $1.19 billion in total net savings for Medicare, with risk-bearing ACOs and low-revenue, physician-based groups leading the way. The journey clearly is continuing.
More than 11.2 million Medicare beneficiaries are currently reaping the benefits of a value-based approach to their care. But there are millions more patients – and thousands of providers and health systems – who will need to adopt the same strategies in order to truly make a dent in the nation's staggering spending totals and poor health outcomes.
Digital data from electronic health records (EHRs) has been instrumental in enabling the proactive population health management activities that have made value-based care work thus far. However, taking the next step in value-based care will require even more sophisticated, targeted interactions with large and complex datasets, without interrupting the clinicians
To continue the successes of value-based care, organizations need amp up their ability to leverage precise, relevant, timely, personalized information about patients and their individual needs at exactly the right time.
Examining the financial and clinical opportunities of value-based care
Pathways to Success is only one component of the value-based care ecosystem, but it serves as a valuable bellwether for concurrent efforts from commercial payers and Medicaid. The latest results from the Pathways program hold important lessons for both physician practices and larger health systems looking to improve efficiency and generate better outcomes for patients.
The data shows that, in 2019, smaller "low-revenue" ACOs, generally led by physician practices, averaged higher per-beneficiary savings than "high-revenue" ACOs anchored by hospitals and health systems. On average, low-revenue ACOs generated $201 in savings per beneficiary while high-revenue groups saved $80 per beneficiary, CMS says.
The difference is due, in part, to more aligned incentives for physicians who typically focus on delivering outpatient care. Preventive care, chronic disease management, and wellness services are at the core of the value-based care ethos, since they help to reduce the need for more expensive inpatient services and support better long-term outcomes for individuals.
For physician practices not yet participating in a value-based care model, the positive results of the Pathways program for low-revenue ACOs are a strong incentive to get started. To realize similar gains, providers will need access to meaningful, precise, and actionable patient data delivered in an intuitive manner.
For health systems which must manage both the inpatient and outpatient settings, there are also opportunities to improve performance. Expanding the delivery of preventive care at the physician practice level –– and taking advantage of revenue enhancement opportunities like transitional care management (TCM) and Medicare Annual Wellness Visits (AWVs) – will help to balance revenue and foster better outcomes.
Just like their low-revenue peers, high-revenue ACOs built around health systems will need to boost their visibility into patient activities and equip their inpatient and outpatient providers with easy-to-use tools for making decisions about a patient's next steps.
The challenge of fragmentation in the value-based care environment
Electronic data has made value-based care possible at a scale never seen before. EHRs have been the critical catalyst for documenting data in a standardized manner for clinical analytics and appropriately detailed billing.
Over the past decade, stakeholders have been working diligently to leverage this new wealth of data to improve coordination, manage populations at scale, and identify opportunities to avoid clinical and financial waste.
Unfortunately, there have been some significant speed bumps along the way. EHRs were indeed designed as highly capable systems of record, but they weren't necessarily built to handle the extensive health information exchange needs of the evolving value-based environment.
The resulting fragmentation has left providers struggling to understand the full scope of a patient's historical activities and future needs. Key data elements are often trapped behind the artificial walls of disjointed data systems, leading to gaps in knowledge and poor experiences for patients and providers alike.
Taking the next steps in technology to accelerate value
Healthcare providers cannot be expected to break down these barriers by themselves at the point of care. Multiple portals, convoluted workflows, and unanswered requests dramatically increase the cognitive load of working on even the most basic tasks.
Instead, clinicians deserve an effortless way to engage with valuable, targeted data and take advantage of everything the EHR has to offer. By reducing the time and complexity involved in synthesizing data for decision-making, providers can spend more time on their patients and ensure they are meeting all the goals of value-based care.
As more providers get involved in accountable care organizations and other value-based care models, building upon the foundation of the EHR will be crucial for achieving ambitious clinical and financial goals. Clinicians will need to leverage intelligent, aware, and intuitive communication tools that can proactively retrieve useful information from wherever it resides and present insights in a personalized, contextualized data stream embedded in the existing workflow.
With this type of smart system to automate the process of information acquisition and synthesis, providers will be better equipped to make shared decisions, close gaps in clinical care or coding, and avoid unnecessary or duplicate services. This approach will help clinicians go beyond the basics of the current health IT environment without the need for a prohibitively expensive rip-and-replace of valuable and useful EHR tools.
As value-based care continues to capture the interest of physician practices and health systems, equipping clinicians with this new type of intelligent, assistive technology will prevent waste, improve outcomes, and keep the healthcare industry on track for even better results in the near future.