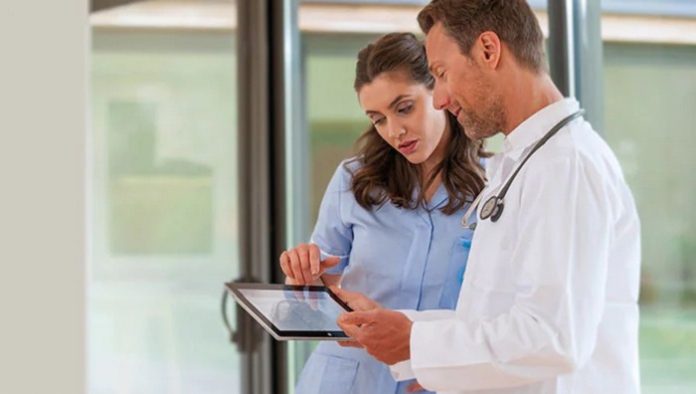 At a glance
An efficient workflow can remove variation from the care process and support clinicians to deliver quality care.
Through advanced technologies, departments can reduce waste and save time, to benefit the patient experience.
Informatics can put the right data in the right place at the right time to enable clinicians to do their work.
An efficient workflow transforms the patient journey by reducing time and waste. It is the difference between a good or bad patient—or staff—experience. And it unites data, images and specialties to improve productivity, save time and deliver quality care.

Hear what your peers are saying about the role of efficient workflows in delivering quality care

These healthcare IT leaders discuss how efficient workflows reduce waste in the care process, save clinician time and enhance the patient experience.
Mr. Benedict Tan discusses how workflow design can deliver a more valuable patient experience
For too long, I think we have been pretty much influenced by the industrial revolution where everything is very efficient from within the hospital and a lot of times it's within a specific department or a team. But times have changed. I think the patients now deserve to be provided with better services and provided better care."
Mr. Benedict Tan
Chief Digital Strategy Officer, SingHealth, Singapore
Dr. Ronnie Ptasznik speaks on the important role a good workflow plays in removing variation in a clinician's work
A workflow is a series of tasks and processes that have to happen in a predetermined order to get a job done. It's a roadmap that takes you from nowhere to where you need to be. In healthcare, we're dealing with a patient and every patient is unique."
Dr. Ronnie Ptasznik
Chief Medical Information Officer, Monash Health, Australia
Mr. Leo Bodden discusses how efficient workflows reduce the time a clinician spends managing technology
When you think about any workflow, there are many steps in that pipeline. Today there are a number of steps, many steps, that could be eliminated from any given workflow when you think about any of the services that are provided in healthcare."
Mr. Leo Bodden
VP & Chief Technology Officer, New York-Presbyterian Hospital, United States
Mr. Jacques Rossler examines the role of clinically efficient workflows in care pathway management

A clinically efficient workflow is a workflow where we can really process our patient via care pathways that are advanced, based on the best practices, based on evidence-based medicine, where the patient gets the best care at the best moment."
Mr. Jacques Rossler
Chief Information Officer, UCL Saint-Luc, Belgium.
Mr. Henning Schneider discusses the role of informatics in supporting a first-time-right diagnosis
I think it's really, really important to understand when you work, discuss, or when you do digital workflows, you are not taking away the nurse or the doctors. You always support them with digital tools, with data, and the right data in the right place at the right moment. This is the most important thing that IT has to do."
Mr. Henning Schneider
Chief Information Officer, Asklepios Hospital Group, Germany

Healthcare informatics – Illuminate a new path through the care continuum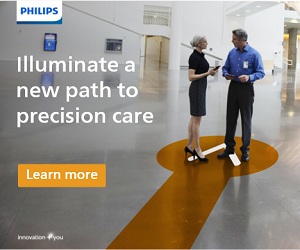 Learn how Philips helps healthcare IT leaders bring to life their vision of precision care.
For more information,

Click Here