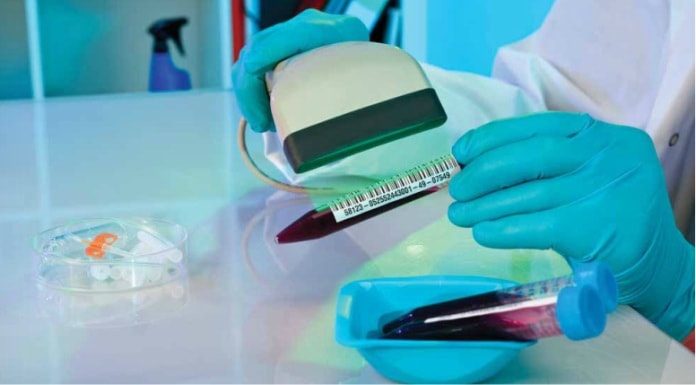 Computing systems are rapidly evolving and the healthcare industry is leading the charge. What was once an industry of mass manual records and procedures is now transforming into an electronically and technologically dependant trade. And it's a positive transition.

The global healthcare industry is currently faced with rising healthcare costs, an ageing population, changing demographics, and inconsistent industry supply chain standards. These challenges ultimately affect the way hospitals operate. In order to provide better service and security to customers through increased patient safety, new measures must be implemented and adopted.
These challenges have led to an increased use of computing devices for tasks ranging from providing static databases, through to electronic postal services and also to decision and support systems to assist in diagnosis and treatment. Computing has also been used to obtain clinical histories from patients. Increasingly, healthcare is becoming automated and the impact of this movement is huge – not purely for doctors and hospital systems, but also for patients.
Tracking – whether it is of supplies or patient records and patient drug delivery information – is becoming a significant focus. Research firm, Frost & Sullivan explains that more than half of all hospitals have fully or partially deployed bar coding as a tracking method and 26 percent of hospitals already use bar coding for pharmaceutical admin. This trend highlights that hospitals are now investing in barcode point-of-care and other automated systems to ensure patients are accurately treated.
Automated tracking systems, such as barcoding and labelling, help reduce potential medical errors, creating a more efficient hospital environment while ensuring patients are prescribed the correct treatment – whether it be medication and dosage, blood type transfusions, correct pathology samples or correct surgical procedures.
If we take a deep dive into tracking at present, we're seeing a lot of news surrounding blood tracking and management as more automated solutions are developed. These automated solutions ensure fast, accurate and efficient delivery of blood from donation centre to bedside transfusion.
As an example, SATO Healthcare recently launched their Blood Safety Solution which combines the speed and reliability of Phase Jitter Modulation (PJM) RFID technology and the dependability of bar-coding printing technology. This allows large volumes of tagged items to be quickly and accurately tracked in the entire process from the point of collection to reaching the right patient.
According to IDC (a global provider of market intelligence, advisory services, and events for the information technology, telecommunications and consumer technology markets), it was revealed that RFID technology, improves inventory accuracy by up to 30 percent which helps to significantly reduce the risks associated with medical errors as a result of inefficient equipment.
Solutions such as these can help blood authorities drastically improve the logistical management of blood and increase the efficiency and speed of blood management as the following image highlights.
These simple six steps electronically monitor when blood is collected, what type of blood is collected, where it is located throughout transit, and if it is stored in the appropriate environment, right up until it is issued to the correct patient.
Whereas, looking at the manual blood tracking and management process, not only is the number of steps involved worrying, real-time tracking is not offered. The multiple manual inputs and number of hands 'touching' the blood is a concern not only for patients receiving the transfusion, but also for those involved throughout the supply chain, and can impact a hospital's efficiency with the time taken to conduct these labour-intensive processes.
The traceability of blood products is so critical simply because of the potential risks involved, which include:  Risk of duplication of identifiers  Misidentification of products resulting in wrong blood, cells or tissue grafts being transfused or implanted  A weak traceability path offers a slow or non-existent alert in the case of adverse events requiring product recalls  There is a need to renumber units when products are received from outside a local area – one simple mistake in this change of record can ultimately be the difference between life and death of a patient.
Given these points, it is clear there is a need for all hospitals to implement accurate identification and tracking processes at every point in the chain – from donor recruitment to the patient.
Healthcare solutions have come a long way in the past decade, yet in no way are we in the clear. Despite labelling being recognised as a critical component in healthcare, automised solutions, particularly for blood tracking, have only recently taken off.
SATO demonstrates there are effective solutions in the market, and the question now is how solutions such as these can best be implemented and integrated across all healthcare systems and hospitals.