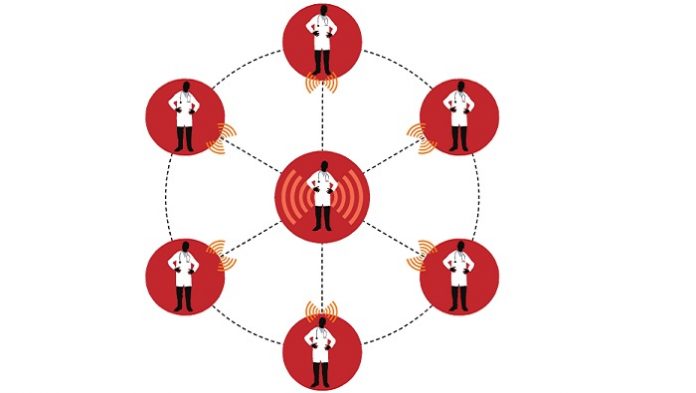 Interview:
Which are the areas the hospitals must implement the informatics to increase their operational efficiency?
Answer: In any hospital, resources are limited in capacity and in addition, the poor utilization of those existing (limited) capacity creates bottlenecks in service delivery.
1.    Patient Management / Administration: By automating the process from Patient admission through discharge and billing.
2.     Inventory management: about 50% of cost of operations of a hospital is materials and the introduction of IT in this area will help to improve the overall financial efficiency.
3.     Safety and Quality: The process of diagnosis and treatment improves (speed and quality) with availability of patients past history, current diagnostic study reports at the point of care
What is the impact of implementing information systems on the ROI of the Hospital?
Answer: The ROI is a relative measure and depends on the current state and the amount of changes has been brought in.
Following are outcome of few hospitals:
1. Manipal Hospital – a 600 bed hospital has claimed by automating 1000 + processes benefited in 90% reduction in information flow time and a revenue increase of 12% -14%
2. Sankar Nethralaya has given the details of direct financial savings (approx):
Cost Reduction in terms of new files: Rs.23 lakhs per annum
Cost Reduction in terms of Storage space rent: Rs.36 lakhs per annum
Cost Reduction in terms of Manpower:
In terms of File movement/Retrieval:  Rs.12 lakhs per annum
In terms of Maintenance/Codification: Rs 15 lakhs per annum
What efforts are taken by government to implement hospital informatics in public hospitals?
Answer: Government run hospitals are adopting IT. Though it is slow but the numbers are growing every year.
Municipal Corporation of Delhi has gone in for implementation of Hospital Information System at its six hospitals to stream line operations and improve patient care and patient satisfaction:
The Government of Goa implemented a Hospital Management Information System (HMIS) called HealthNET in Goa Medical College (GMC) Hospital
All the 1,421 primary health centres in Tamil Nadu have entered the "tech-friendly zone," rendering public health operations at the primary health care level "paperless."Maharashtra:  The HMIS implementation will cover 14 medical colleges and 19 hospitals across the state of Maharashtra
A leading hospital in Mumbai through a PPP has automated its admission procedures and has increased its admission revenue by over 80 %
When do you see the adaptation of hospital informatics in India coming in par or at least in comparisonwith the Western World?
Answer: Firstly, it is wrong to compare India with any other western country seeing that we are still building our healthcare system. Also, since the money being invested in healthcare is growing at a double digit pace, we will certainly have to adopt to HIT sooner or later ….
We may not be at par with US / Europe in the short term, but we will do better in the next 10 years
At HIMSS India, we are working to create the awareness & increase the use of Healthcare IT in India at all levels
What motivated you to lend your support to the 2nd Annual Health Informatics India summit? Why do you feel delegates must attend this event?
Answer: The 2nd Health Informatics India summit has covered all the major topics in the field and it is likely to shape up as a great event in HCIT and a must attend for HIT professionals. Hence, we at HIMSS have decided not just to support it actively but also attend and promote this event at our end.