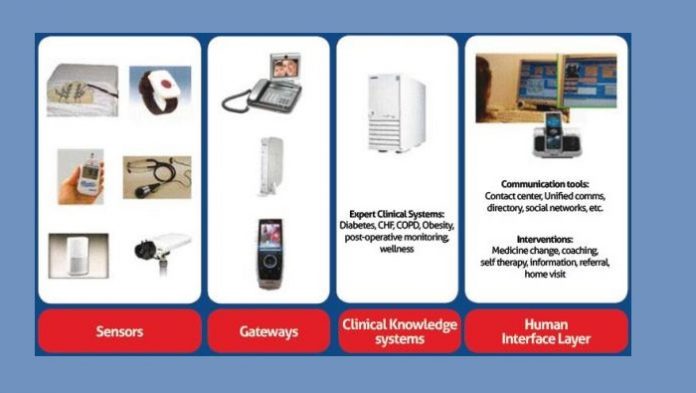 One important aspect of Patient-centered care is the careful consideration of a patients' ethnicity, values, their family situations and their way of life, before making clinical decisions. Patient-centered care is clearly a many-sided challenge but ensures healthcare that is comprehensive, continuous, compassionate and culturally effective.
According to the World Health Organization (WHO), promoting healthy practices during adolescence, and taking steps to better protect young people from health risks is critical to the future of countries' health and social infrastructure and to prevent health problems in adulthood.
As per the U.S. Center for Disease Control, chronic diseases are the leading causes of death and disability in the U.S. Chronic diseases such as heart disease, stroke, cancer, diabetes, and arthritis – are among the most common, costly, yet, preventable of all health problems in the U.S.
7 out of 10 deaths among Americans each year are due to chronic diseases. Heart disease, cancer and stroke account for more than 50% of all deaths each year.
In 2005, 133 million Americans – almost 1 out of every 2 adults – had at least one chronic illness.
Obesity has become a major health concern. 1 in every 3 adults is obese and almost 1 in 5 youth between the ages of 6 and 19 is obese (BMI ≥ 95th percentile of the CDC growth chart)
Wherever in the world a patient is based, rarely is preventive healthcare provided as a means of countering catastrophic illnesses later in life. However, if a 50 year old man has a heart attack while traveling in the U.S., emergency care is readily available at a very high cost as a result of having to employ heroic measures.
 Patient Centered Medical Home 
When the term Patient Centered Medical Home (PCMH) was first used, the generally accepted meaning was that all medical information about a patient was held in one place.
Today, the term is more broadly used to refer to patient-centric care, where healthcare is provided and planned for before the illness or problem becomes so acute that heroic measures must be taken to save the patient.
PCMH provides primary healthcare that is accessible by the patient, it is centered on the patient and his/her family, it is coordinated care between all medical care parties, and it is comprehensive, continuous, compassionate and culturally effective.
It is a patient centric approach that is available from the onset of the symptoms that helps prevent it from becoming a chronic problem or an eventual crisis from neglect.
The problem
Why would a healthcare company provide crisis care but not preventive care? The usual answer is a lack of money, but it is also from having too many patients, too few care providers and a lack of infrastructure to support patient centered medical home.
The average age in developed countries is increasing around the world due to the aging of the baby boomers and declining fertility rates in the second half of the 20th century. For example, a similar demographic phenomenon is occurring in the largest developing country due to their one-child policy. This creates a proportionately smaller group of the working age people to provide care to the increasing larger group of the elderly.
Add to this the increasing volume of medical knowledge required of caregivers and it quickly exacerbates the problem. The ability to share and distribute expertise is becoming a significant challenge especially when you attempt to serve populations that are distant from major population centers. This is true for both developed and developing countries. More often, clinicians and experts must be brought to the patient's bedside physically and virtually which brings new requirements for healthcare professionals to share information, communicate and collaborate in real time from multiple locations.
Communications built on a technical framework becomes a strategic asset for successful healthcare transformation and collaboration.
 U.S. Healthcare system
As highlighted above, the much maligned U.S. healthcare system is a paradox. The U.S. healthcare system fails when compared to most first world countries on achieving important healthcare outcomes for the U.S. population, such as, fighting obesity. This is disturbing when we consider how the U.S. outspends most countries by a factor of 10:1 on a per capita basis.
On the other hand, every American knows there is no where else they'd rather be if a healthcare crisis occurs. In fact, most U.S. citizens and even some non-U.S. citizens would rather be in the U.S. than anywhere in the world when they face a health crisis.
To continue the first example, the spouse of the man who had a heart attack while travelling on a highway, pulled the car off the road and dialed 911. A helicopter landed and flew the patient 70 miles to a world renowned academic center where they landed on the roof of the hospital and had him in surgery within minutes of landing. As the wife described it "he went in grey and came out pink."
Wealthy people from all over the world still come to the U.S. to have some of the most advanced procedures or to access advanced diagnostic resources. The U.S. healthcare system was designed to be heroic.
Over the last few decades the U.S. health system has accumulated trillions of dollars of acute healthcare infrastructure. If you need a CT scan, a hip replacement, by-pass surgery, etc., you can get what you need quickly and probably very close to home. However, if you have an overweight teenager, it is shockingly difficult to find any healthcare resources organized to address the most important health problem in the world – child obesity. Every doctor with a license knows that every overweight child today is at a much higher risk of being the person on the highway with a heart attack in 40 years.
It has been said, "We don't have a healthcare system, we have a sick care system." The idea of waiting for people to get sick and then fixing them is too expensive. Slowly we are becoming more aware of the continuum of care and the need to be more focused on managing healthcare more proactively.
One only has to look to the success of the "well baby" care programs that work with expectant and new mothers to see how preventive care can actually save money and lives in the long run by preventing problems from becoming chronic or a crisis.
 Patient Centered Medical Home
Patient centered medical home is a possible solution to the problem of expensive heroic healthcare. Many decades ago, the family doctor took care of families and was involved from birth to death. The doctor was a single care provider who understood the family, their circumstances, the work they did, and the family health history. The doctor was concerned with keeping people healthy because he had very few resources available to him once a situation became acute.
The modern version of family healthcare replaces the sole physician with an organization that provides modern medicine based on highly specialized science. A crucial distinction between the way care is provided today and the Patient Centered Medical Home concept is who runs the financial risk of providing healthcare to a patient.
The funding model for healthcare in the U.S. has shaped the focus on acute care by paying fees for specific services. Ironically, the list of reimbursable services has been largely limited to truly acute episodes to keep the cost of healthcare in the U.S. at a manageable level. Now there is a potentially new focus where a patient's "medical home" accepts a payment to manage a patient's healthcare costs. This new funding model changes the ROI for healthcare spending and creates an opportunity to shift the focus towards wellness.
Conceptually, an emphasis on managing a patient's health before they need expensive acute care seems simple, but the reality is that there is a lack of adequate healthcare resources to manage people along the continuum of care.
 The Challenge
These healthcare issues are not new, but the challenge has been to igure out a solution that is cost effective. A dramatically different way of thinking about the challenge and solution is required if one is to depart from the status quo. PCMH is a possible solution, but it requires an effective telemedicine and "sensor" networking.
A modular solution that satisfies patient and caregiver needs across the care continuum from the healthiest to the sickest of patients, and from the most mobile, independent patients to the most sedentary and dependent patients must be architected. This solution allows delivery of the appropriate information regarding a patient to their caregiver while allowing the caregiver appropriate context and tools to respond in a productive fashion.
 The Continuum of Care
The continuum of care in Figure 1 represents the vast application space that an electronic health services (e-health) networking framework must be capable of addressing. This diagram represents the current healthcare infrastructure that is based on the acute care model and effectively manages complex episodic events, represented on the far right side of Figure 1.
The medical community recognizes that many expensive patient events evolve from the left hand side of the above diagram where symptomatic or risky factors are present (such as hypertension, obesity or diabetes) and as a patient moves to the right they begin to move into "the existing healthcare system." When a patient is finally sick enough they move inside a "managed" healthcare system where an effort is made to coordinate care.
The framework that can address this broad continuum of care and volume of patients is the e-health sensor networking framework. A sensor is any device that collects information from the environment and presents it to a system for some response. Common sensors include security cameras, motion detectors, badge readers, glucose monitors; even a cell phone is a form of a sensor. Sensor information represents a tremendous potential to increase the medical communities' ability to manage risky patients when they are outside the existing medical system.
The proposed e-health sensor networking framework can facilitate the development of this capability at a cost that can significantly reduce the cost of patient management and help thwart the cost crisis we could soon encounter. It can be a tool that provides systematic management of a large population base while keeping them outside the acute care system.
The sensor networking framework involves four layers:
Sensors
2) Gateways
3) Clinical knowledge systems (expert systems)
4) Human interface management to support case managers
A platform that enables many applications to address the full continuum of care by implementing a small set of elements in each layer could be very powerful.
For example, obesity represents a global problem that is the root cause of many chronic diseases, but it is very difficult for any stakeholder in the system to invest in order to address the problem, except, perhaps, the government, the patient or their family. The ability to deliver an effective service at a very low cost point is crucial.
Another known culprit to expensive medical care, diabetes management needs to be convenient and fairly low cost to address the manageable diabetic while also having the flexibility to personalize solutions for co-morbidities that are commonly found with diabetics.
Conclusion
In conclusion, to successfully and inexpensively transition from a healthcare system based on heroics to a Patient Centered Medical Home; the answer is a PCMH solution. For the solution to work, the underlying communications network framework must be able to support the demands of the healthcare providers and patients; it must have the right approach that employs sensor networking and grouping the right resources and technology in the right areas. Communications and healthcare providers need to work together to devise a way to make this work so that we can transition from crisis healthcare to preventive care, saving money and lives.