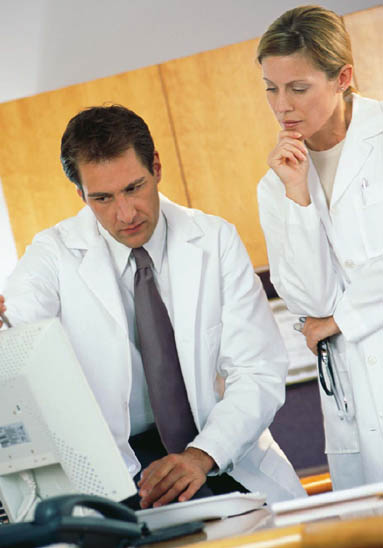 To provide its patients with advanced healthcare, the hospital undertakes regular developmental projects. It keeps itself updated with the latest technology solutions and machines.
Jehangir Hospital had been using legacy software on Microsoft Visual Basic and SQL Server 2000. This had modules for front office, in-patient and out-patient billing, inventory, and pharmacy. Simultaneously it was using Tally for accounting, and a Laboratory Information Management Solution (LIMS) from a German company. The aging applications were no longer efficient and reliable. Several errors would occur in the modules. Billing was manual, and getting information from the aging solutions, made the process very slow. This resulted in a long waiting time for patients.
Due to the absence of a centralized data repository, sending and retrieving data via the system was time-intensive. For example, reverse entries were not possible in pharmacy, resulting in manual consolidation of data that required more effort and time.
"Plagued with multiple disparate operational systems, we faced inconsistencies in medical and business processes. Manual interventions to consolidate data, manual authorizations, and employee inconveniences increased the operating costs and affected the quality of patient care," says George Eapen, Chief Executive Officer, Jehangir Hospital.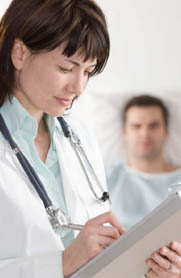 Solution
Jehangir Hospital is affiliated to Apollo Hospitals, where Akhil Systems' Hospital Information System (HIS) was deployed in 2006. "It is a parameter driven solution with self-explanatory screens and user-friendly outputs used to computerize the hospital," states George. "It was logical that we too deploy the same."
The integrated modules of the HIS have been developed using Microsoft Visual Basic .NET and Microsoft SQL 2005. It was later upgraded to SQL Server 2008. The application runs on Windows Server 2003. Its design and architecture support 24×7 uptime.
Leveraging its extensive experience across healthcare organizations, Akhil Systems studied the existing IT infrastructure at Jehangir Hospital and identified the bottlenecks. The legacy applications were then replaced with the comprehensive and integrated HIS. The implementation started few year back. The solution went live in eight months.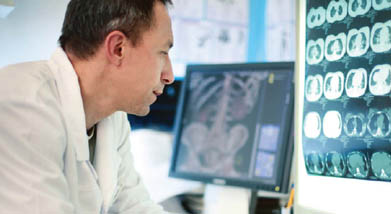 "We migrated from our old HMS to the new HMS implemented by Akhil Systems very smoothly. We received some templates in terms of Excel sheets from them and filled the data to be ported from our old database. The team then imported this in the new HMS," explains George.
Akhil Systems deployed the HIS solution for 200 users. In all, 32 modules were customized and deployed. These include front office, electronic medical patient records, diagnostics, inventory, and pharmacy. Human Resource and ancillary modules, along with MIS and administration were also deployed.
The solution was extensively customized for patient billing, pharmacy, laboratory, radiology, and human resources. In addition, it incorporated a complex custom-built module for doctor accounts and payments.
The solution is upgraded on the latest technologies from Microsoft, and new features developed by Akhil Systems using remote access. All maintenance services also use remote management.
Jehangir Hospital has entered into the Microsoft Enterprise Agreement (EA), which ensures that it has access to the latest technologies from Microsoft. The EA covers all 260 desktops and six servers currently in use. "Microsoft Enterprise Agreement (EA) gives us access to the latest technologies on an annual fee. This is more cost effective and ensures that we don't spend time tracking software licenses," says George. "EA helps us proactively build a well-managed IT infrastructure."
Benefits
Akhil Systems' HIS provides an end-to-end solution while automating and improving effectiveness for clinical, financial, and back-office operations. The intelligent flow of patient information enables the hospital and doctors to better serve their patients. All processes from registration to billing, administration, laboratories, and ICU are streamlined.
Allows Quick Decision-Making
Centralized and consolidated online statistical data provides a hospital-wide view of the patients and hospital operations for advanced analysis, decision-making, and reporting. From an administration perspective, there are several advantages as well. The management has comprehensive information, which facilitates taking business decisions. It can now access information on various aspects of the hospital, including human resources, revenue, patient statistics, doctor performance, department performance, and the hospital's overall performance.
Improves Inventory Control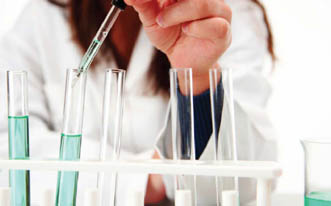 Well-defined workflows for procurement and dispensing of medicines in the pharmacy allow complete visibility. The solution monitors frequent rate fluctuations, in-stocks and out-stocks, resulting in optimal inventory levels all the time. Moreover, information on utilization and consumption eliminates pilferage.
"Automated processes such as availability of medicines, rates, billing, and facility for reverse entries at the pharmacy have greatly reduced patient waiting time there and also reduced pilferage," informs George.
Transparency in Accounts Delivers Effective Billing
The hospital strictly follows well-defined workflows for digital purchase orders and invoices. The authorization is password protected and has the date and department noted on it. This ensures that there is no misuse.
Patient billing is also automated. The HIS checks all records, such as admission days for in-patients, room rates, consultation charges, medicines used from nursing station, laboratory tests, and so on.
"The biggest challenge at any hospital is to ensure all procedures, medicines, and consultations are billed to the customer. The new solution ensures all items are billed and also speeds up the process," says George.
Reduces Operating Cost, Positive ROI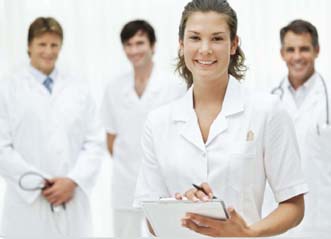 HIS is a cost-effective solution that reduces the costs of administrative and clinical transactions. It streamlines operations to provide better service to patients. "With improved operational efficiency and productivity we improve all-round productivity. Better utilization helps reduce costs of procedures and ensures better management of consumables. Also, higher productivity from employees results in indirect savings," states George. The efficiency positively impacts operating costs, thus bringing in higher returns on investment.
"HIS provides a host of direct benefits such as easier patient record management, reduced waiting time at the counters for patients, improved patient care, and a high level of patient satisfaction," concludes George Eapen, CEO, Jehangir Hospital.
"Moreover, reliable and on-time information, optimum inventory levels, reduced paperwork, and faster information flow brings greater credibility to the hospital."