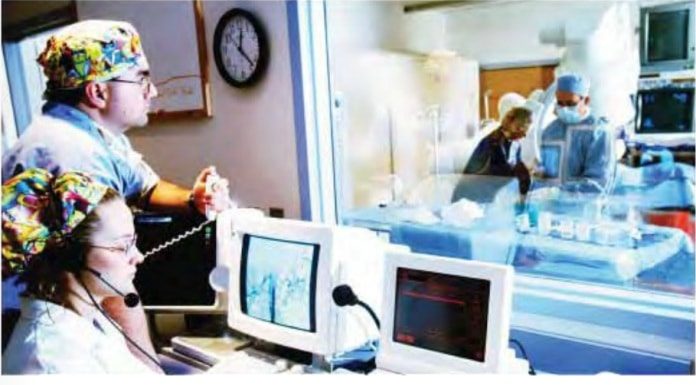 Here on New Petchburi Road, in central Bangkok, the tra¬c moves steadily through clusters of tall luxury hotels, the most visible sign that you are in one of the most popular tourist destinations in Asia. Although the workday has just begun, it's already 93° and humid on a Monday morning. Inside Bangkok Hospital, however, it's cool and comfortable in the midsize auditorium where hospital CEO Dr. Chatree Duangnet is engaged in a lively give-and-take with a group of some 500 employees.

HOW BANGKOK HOSPITAL GOT SMARTER
Bangkok Hospital is on a roll, with a growing number of facilities, an enviable accreditation record and a growing reputation around the world. Now it's looking to create another competitive edge by incorporating information, analytics and modeling into its clinical and business practices. That will enable Bangkok Hospital to deliver a patient experience and clinical outcomes that complement its world-class hospitality. The fact that repeat patient visits are up 30% shows that the hospital's foreign patients—nearly half its clientele—think it's worth the trip.

The group is a broadly representative mix of doctors, nurses and administrative sta¬. What they have in common is the message that Dr. Chatree—in his role as "motivator inchief"— is here to deliver. As he speaks from the stage, microphone in hand, he describes how each and every person in the hospital plays an essential part in delivering the kind of experience that continues to attract patients to Bangkok Hospital from around the world. Stepping down and mingling with employees afterward, Dr. Chatree gets the kind of direct, un ltered feedback—in the form of comments, ideas and questions—that doesn't always ow upward through traditional channels. This monthly event is one of a host of programs and initiatives designed to make every Bangkok Hospital employee an emissary of hospitality.
ATTRACTING THE GLOBAL PATIENT
In competitive terms, hospitality is an especially important performance variable for an exclusive subset of hospitals—largely concentrated in Asia—that cater to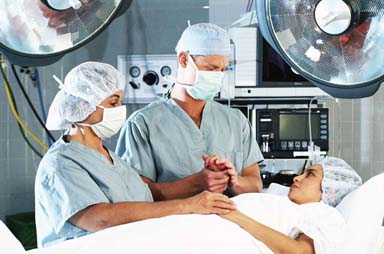 patients who travel from other countries for the speci c purpose of obtaining healthcare services. One key factor driving the rapid growth of medical tourism is a major di¬erential in the cost of certain medical procedures, which are more expensive in places like the United States. For others who choose to travel, it's the desire to avoid being placed on long waiting lists, a common factor in Western Europe. However, for such "destination hospitals" to stand out from their peers, cost and wait time are only part of a complex decision. Patients assessing their overseas clinical care options also look for key measures of clinical quality, such as accreditation based on international standards.
The goal of improving quality was, in fact, one of the central reasons why Bangkok Hospital recruited Dr. Chatree, who had spent more than 20 years in the United States as a specialist in medical quality management, an area he calls his true passion. That experience would prove invaluable as the hospital embarked on a new strategy designed to strengthen its market position in the region through a new kind of di¬erentiation. While the continued investment in advanced clinical technologies would remain important, the crux of the new plan would increase the hospital's emphasis on leveraging information to deliver a more personalized and satisfying experience to each patient.
That's important, because in the unique market dynamics of medical tourism,building and sustaining customer loyalty—that is, keeping past and current patients coming back in the future—is everything. Like most destination hospitals, Bangkok Hospital goes to great lengths to ensure the comfort and convenience of the patient. The hospital's new strategy, as Dr. Chatree explains, sets a new standard for a tailored patient experience. "From the patient's perspective, there's nothing quite like a hospital that knows me—both clinically and personally—and can use that knowledge to treat me more e ciently and e¬ectively," says Dr. Chatree. "Our vision is to build a foundation of patient and clinical information that can be leveraged at every point of patient interaction in the hospital."
A new level of personalized care
Dr. Chatree wasn't talking about implementing technology per se, as much as he was articulating a change in mind-set. At the time, Bangkok Hospital was successfully nurturing a culture that placed an intense focus on constantly improving the patient's experience. Its new strategy would, in e¬ect, add a new dimension—the leveraging of information—to how it accomplished that goal. But Dr. Chatree also recognized that driving incremental transformation e¬orts requires champions who are experts in the clinical domain and that their front-line insights could help keep the hospital's technology initiatives grounded in practical, hands-on applications, and thus accelerate their adoption.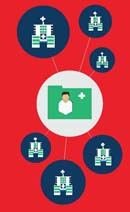 His answer was to create a new kind of technology decision-making framework within the hospital that gave the clinical side a more pronounced voice. At the grassroots level, a distributed team of "So if new security requires us to add a new step in the check-in process, we ask: Can we streamline or eliminate other steps to make it simpler for the customer? That's the kind of dynamic that drives our change e¬orts." practicing physicians—spread across the hospital's 17 branch facilities located throughout Thailand— is charged with proposing, evaluating and otherwise championing technology initiatives in their speci c areas. Among the rst contributions of this "group of champions" was the creation of the Doctor's Portal, which serves as the main mechanism through which they solicit ideas, feedback and input from physicians in all parts of hospital. The other key organizational change was the creation of the Clinical CIO. A trained physician, whose principal function is to coordinate and consolidate the activities of the grassroots champions, the Clinical CIO along with Dr. Chatree, the Chief Medical O cer, the Group Chief Information Executive and the CFO- is counted among the hospital's top technology decision makers.
The technological foundation of Bangkok Hospital's strategy is an Electronic Medical Record (EMR) network that connects all the hospital's branches. A rst among Thai hospitals, the EMR network enables a seamless experience for Bangkok Hospital patients,regardless of where they are in the country. The most immediate bene t of the EMR is the hassle-free registration process that now spans the entire network, making it unnecessary for patients to reregister in the event they need to be admitted to another branch. Sound simple? "Perhaps," says Dr. Chatree, "but these are the kinds of things that patients remember in a favorable way—and keep them coming back."
he bene¬ts of Bangkok Hospital's information-based practices
• 25 percent increase in daily outpatient referral volume due to more efficient coordination of care.
• Nearly 30 percent increase in the share of repeat patients due to increased satisfaction with the overall patient experience.
• Improved efficiency, safety and continuity of care through seamless patient records across the entire Bangkok Hospital network.
• Optimization of growth-related decisions through the use of advanced financial modeling tools tied into Bangkok Hospital's business and clinical systems.
Supporting smarter decisions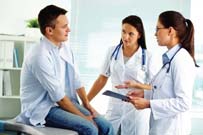 The more compelling benefi t—and the one that best signals the direction Bangkok Hospital is moving in—is the ability to make the right kinds of clinical decisions, including preventative ones. Leveraging its EMR network, Bangkok Hospital's personal health management solution compiles each patient's medical history to generate a personalized risk pro le for conditions such as cancer, diabetes and high blood pressure. Patients who are deemed above a risk threshold are then referred to specialists within the network for appropriate testing and/or treatment. Such predictive and preventative practices put Bangkok Hospital at the forefront of clinical innovation in the region.
When you talk to Dr. Chatree, it's easy to come away with the impression that his focus is almost exclusively on the clinical side, whether because of his constant push for a better customer experience or his passion for clinical quality. But in his capacity as CEO, Dr.Chatree is also cognizant of the business-level challenges the hospital must confront to meet its growth goals and, at the same time, satisfying shareholders. Take growth, for example. While increasing the base of loyal, repeat patients is a key part of the hospitals strategy, so too is growth through acquisition. This means that Bangkok Hospital needs to make critical decisions regarding acquisitions, like: Which hospitals or geographic locations make the most sense? How much and where should investment in facilities and new technology be made? How do we increase utilization as the network gets bigger?
Making the right growth choices
That's where Bangkok Hospital's investment in IBM Cognos is expected to yield the biggest bene t. The hospital is now in the process of creating a decision optimization capability that will tie together the nancial and business management systems of all its hospital branches to provide detailed reporting on operating performance, margins and rates of return on investments. Ultimately, Dr. Chatree and other hospital executives will be able to perform "what if" analysis using predictive modeling, which will enable it to gauge the business impact of events (such as airport closings) and decisions (such as rate or policy changes) on hospital operations (such as open-bed capacity and supply inventory levels).
Lessons learned:
Plan for tomorrow's business environment Over the course of the project, Bangkok Hospital's most consistent lesson was the need to aim ahead of the curve, to anticipate—and plan for—a changing business environment. "As the healthcare market has become more globalized—and our business more complicated—it's become more important for us to look into the future and try to position ourselves for what will be happening two to five years from now."
—Dr. Chatree Duangnet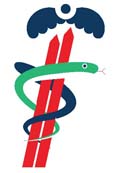 Instrumented
Bangkok Hospital's decision support system draws on realtime patient and business-level information to enable optimized operational decision making.
Interconnected
A single unified patient record enables Bangkok Hospital to deliver a seamless,coordinated and convenient patient experience across all of its facilities.
Intelligent
Based on each patient's personalized risk profile, the hospital's personal health management solution generates proactive clinical recommendations for conditions such as cancer, diabetes and high blood pressure.
A smoother path to higher utilization
Another way the hospital has used Cognos to optimize decisions is in the area of internal referrals within the nationwide hospital network. Even as it has grown rapidly, Bangkok Hospital has improved the e ciency with which it coordinates care and moves patients through the system. Each day, the hospital handles a volume of more than 3,000 outpatients across the system. By the time a referred patient arrives, Bangkok Hospital has already compiled the key details—such as previous treatment history, test results and key personal medical information—thus enabling a more streamlined and e cient experience for the patient. By helping to optimize the referral process, Cognos has contributed to a roughly 25 percent increase in its daily referral volume. The resulting improvement in Bangkok Hospital's utilization has had a signi cant impact on it's bottom line.
Embedding more intelligence into its clinical and administrative practices is just one way Bangkok Hospital is helping to make itself stand out in the growing market for medical tourism. Indeed, among the foreign patients who make up nearly half of its base, the share of repeat patients has grown by nearly 30 percent, a re ection—Dr. Chatree believes—of how the hospital's informationdriven practices are making a noticeable and lasting impact on the patient experience. "By weaving intelligence into our operations, we're strengthening our image as a hospital that's focused on the safety, outcomes and overall experience of the patient," says Dr. Chatree. "It's a message that patients around the world are hearing, and it's a message that's taking even deeper root in each and every one of the hospital's employees." He should know—he talks to them all the time.