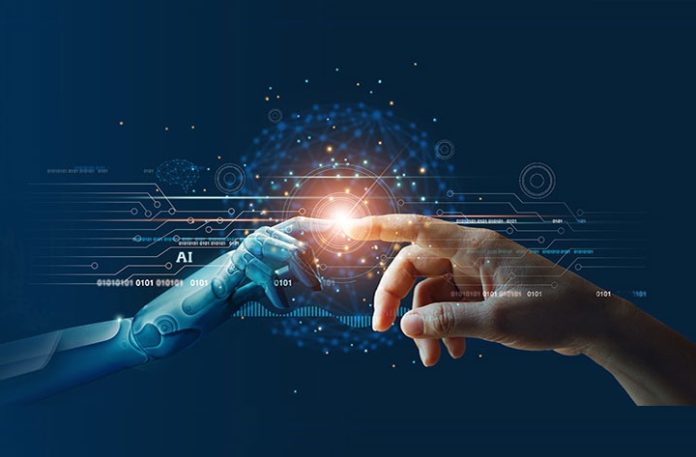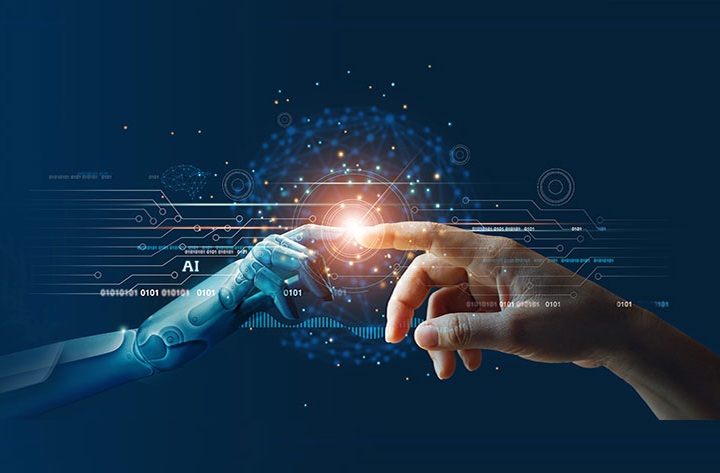 In today's competitive employment market and amid the so-called "Great Resignation," maintaining employee satisfaction and retention has become a top priority for managers across industries. This is especially true for customer-focused organizations, which are increasingly leveraging AI to engage the customer service teams that are so critical to delivering great service; after all, research has shown that engaged workers not only deliver better customer service but are also more productive and more likely to stay with the organization.
And in healthcare—perhaps the most customer-focused industry of them all—customer service plays a key role in keeping operations running smoothly. Front-line agents help people understand their coverage and navigate care options; schedule appointments; make outbound calls to patients; page physicians; resolve complaints; and work hand-in-hand with back-office agents to answer questions, process claims and resolve billing issues; and more. The organizations that employ them have a tall order to manage and engage the front and back office as well as the business process outsourcers they rely on heavily to ensure that staffing levels meet demand.
Across roles and disciplines, healthcare workers are at risk of burnout and disengagement due to the COVID-19 pandemic.  In fact, a recent survey from Mental Health America found that 93% of healthcare workers were experiencing stress, and 76% reported exhaustion and burnout. As a result, one in four healthcare workers in the U.S.  have considered leaving their current jobs since the beginning of the pandemic, a recent poll found.
Against this backdrop, an increasing number of healthcare organizations are leveraging AI-enabled workforce management technology to engage employees, from hiring plans and practices to forecasting that avoids burnout, flexible scheduling tools and more. Here's what you need to know about keeping your customer service agents committed to and connected to their work.
Reduce the stress of overstaffing and understaffing with dynamic long-term planning
AI-powered long-range planning, coupled with the ability to reverse-solve for key metrics, makes it easy to understand the impact of long-range plans on forecasted occupancy and shrinkage, which can affect employee morale. Ensure that hiring plans are adequate for demand to reduce the stress of understaffing and overstaffing, and be aware of how your long-range plans will affect KPIs like service level and ASA. AI's meticulous predictions increase long-term forecasting accuracy by 6 to 10%.
Forecast accurately and effectively
Forecasting tools that leverage AI find unseen patterns in data and automatically evaluate dozens of algorithms to pick the best model and increase staffing plan accuracy. Use AI to create accurate required lines that account for multi-skill efficiencies and straddle the line between employee burnout and boredom; if you're using a business process outsourcer, you'll also need to ensure that you can not only provide an accurate requirement based on contractual agreements but also react when the BPO provider is unable to meet the required demand. Adjust forecasts in real time to control net staffing (overages and shortages), and propagate deferrable work—such as emails related to non-time-sensitive topics—into future periods to take advantage of differences in demand curves.
Simulate real-world scenarios
Intraday management that leverages AI enables contact centers to reforecast and re-simulate demand throughout the day and revise requirements as needed. Proactively identify performance issues within each channel and balance resources accordingly. Respond to changes in plans and schedules in real time by adjusting skill usage or schedule assignments.
Create employee schedules based on their availability and preferences
Scheduling tools that provide as much flexibility as possible to the people being scheduled enable agents to manage their work-life balance. Create employee schedules based on their availability, preferences and unique skill profile for each channel, and effectively match schedules to required lines using each employee's skill profile for coverage. You can also constrain specific skills usage to blocks of time to manage the burden of constant task switching.
Fix staffing gaps while engaging employees in delivering the solution
Intelligent automation helps you communicate and engage with the employee, maximizing the usage of each employee's skill profile across various channels and eliminating some of agents' biggest frustrations, including missed shift or overtime opportunities, a lack of schedule flexibility and slow approval for schedule change requests. AI-based tools allow agents to self-select from preapproved options for extra hours or voluntary time off—with options that are only presented if they benefit the business, you can easily help agents manage their work-life balance. You can also offer self-scheduling capabilities, such as automated self-swap of hours; when employees are able to choose their work hours, employee engagement improves significantly, according to the Society for Human Resources Management.
In today's rapidly changing environment, customer demand can change in an instant—and so can the available pool of agents, which makes managing burnout and enabling work-life balance critically important. When AI is embedded into workforce management, you gain tools that can help you engage the customer service agents that are so critical to helping keep key healthcare support systems running smoothly.